[Solved] Mac not Recognizing iPhone Problem
By Joakim Kling - Last Updated: Contact Author

Unlike Windows, Mac not recognizing iPhone issue happens seldom indeed. However, nothing is perfect. When Mac doesn't recognize iPhone, you are unable to view iPhone photos, sync iPhone files or backup iPhone data to Mac freely. To make iPhone connected to and recognized by new Mac (macOS Mojave) successfully, you should know how to solve Mac not recognizing iPhone problem.
How to Solve Mac Won't Recognize iPhone?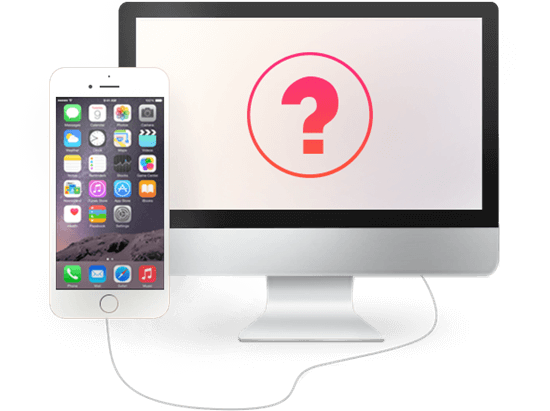 Try best iPhone backup software - DearMob iPhone Manager
Recognize iPhone iPad on Mac without iTunes;
Manage, sync, backup iPhone iPad data in bulk;
Compatible with iPhone music, photo, video, app and more;
100% green. No malware, no virus.
Reasons & Solutions to Mac not Recognizing iPhone
When Mac doesn't recognize iPhone, there must be something wrong with the iPhone handset, USB cable, iTunes or Mac OS. So, here we provide the possible reasons and solutions to help you tackle this error.
Official Solutions to Mac not Recognizing iPhone Problem
1. Make sure that your iOS device is unlocked and on the Home Screen.
2. If there is a Trust this Computer alert on your iPhone when USB connect iPhone to Mac, unlock your device and tap Trust.
3. Assure that your iTunes is the newest, if not, update it to the latest version.
4. Try each USB port on Mac computer to see if one works, or try a different Apple USB cable.
5. Restart your Mac computer and iPhone, and then reconnect them.
6. Connect your iPhone to a different Mac to check if it is something wrong with your own computer. Alternatively, connect a different iPhone to your Mac to see if it is your iPhone's mistake. If it is, the solution is to contact Apple Support.
7. Connect iPhone to Mac > On your Mac, hold down the Option key, click the Apple menu, and then choose System Information or System Report > From the left list, select USB > If you see your iPhone, iPad, or iPod under USB Device Tree, uninstall third-party security software to see if it causes Mac not recognizing iPhone issue. If not, contact Apple Support.
DearMob iPhone Manager - Best iPhone Data Backup Transfer Tool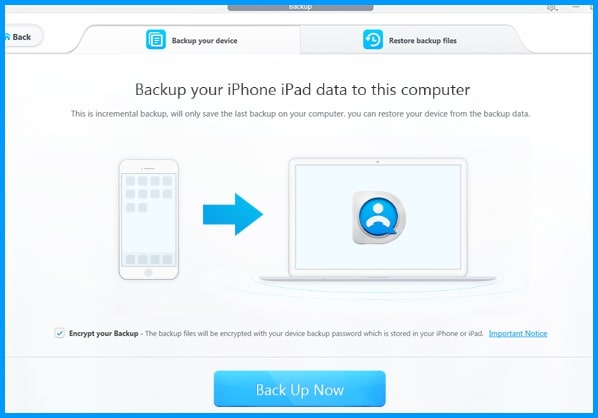 If these solutions don't work for your iPhone not connecting to Mac issue, you may try these folk ways:
Mac doesn't recognize iPhone when it is connected by USB?
If it is wrong with the USB, try another Apple USB cable of course. If not, try connecting it to a non USB 3.0 port (into computer not into keyboad). If your mouse and keyboard are working, but iTunes or Mac won't recognize iPhone, you may try resetting the SMC. However, this way is quite risky, so backup iPhone first to prevent data loss.
Why doesn't iTunes detect my iPhone?
Mac not recognizing iPhone problem seldom happens, if it exists, the ringleader is usually iTunes. Often the case that there is an unknown error or a "0xE" error when iTunes not recognizing iPhone on Mac, and there are some solutions to this problem besides updating it to the newest version.
* Reinstall iTunes by downloading the installer on the Apple official download site, no need to disable System Integrity Protection to do this if your Mac is shipped with El Capitan, Sierra, High Sierra or newer.
* iTunes 12.5 requires OS X 10.9.5 (Mavericks) or later. That is to say, you have to update your Mac running OS X 10.8 (Mountain Lion) or older to at least Mavericks to reinstall the latest iTunes.
After reinstalling, restart your iPhone and computer, and connect them to see if iTunes not recognizing iPhone on Mac has been solved.
My iPhone fails to connect to my mac via USB charger. The USB port and the cable are working. System Information shows that "unknown device (...not been configured)". I don't know why this happens?
If the iPhone not connecting to Mac problem is not related to the USB cable, USB port or iTunes, the following reasons may matter.
1. If your iPhone or Mac running on beta software, unexpected problems may happen. Either upgrade the beta software to the latest version or downgrade to the latest stable version to see if it works.
2. If iTunes or Mac doesn't recognize iPhone because of your jailbreak iPhone, you can restore from the pre-jailbreak backup or do a Factory Restore. Please backup your iPhone first, surely.
You May also like:
All about macOS Catalina: New Features and Hidden Problems >>
How to back up iPhone with Finder on macOS Catalina >>
How to Solve Mac not Recognize iPhone Forever on macOS Mojave?
Why do you need to connect iPhone to Mac? The main reason must be managing and syncing data with iTunes. What if iTunes not recognizing iPhone on Mac problem happens, how can you solve it easily without fixing iTunes complicatedly?
The most considerate method should be iTunes alternative for Mac without worrying list of annoying iTunes errors, and DearMob iPhone Manager is a good example that you can try. As the best mate of 5KPlayer from DearMob, this iPhone Manager can recognize your iPhone without the need of iTunes and manage iPhone data files easily and visually.
Once connected your iPhone to Mac and DearMob iPhone Manager can recognize it immediately, you can bulk transfer iPhone photos to Mac to free up your iPhone, manage iPhone music in order or make ringtones, compress and sync videos from Mac to iPhone, backup and encrypt iPhone data in a password-protected way, manage iPhone contact, ebooks, messages, calendars and more.