Best iPhone File Manager to Handle iOS Data in 2022
By Joakim Kling - Last Updated: Contact Author

iOS started as a relatively closed system where everything were done in separate apps. Though the release of Files app brings us something to tweak with, it's still far from how Mac users manage files with Finder or Android users manage data in Android ecosystems.
An effective iPhone file manage shall be able to bridge the gap between iPhone and a computer, access the default Files app as a gateway to manage content on iPhone, and support iPhone files in a wider sense, including photos, videos, audios, documents and so on.
The question left for most iPhone and iPad users is how to utilize the right iPhone file manager to fulfil their needs, enhancing productivity in terms of how they use their phones and tablets.
Isolated from the Apple's ecosystem, iTunes on Windows 10 could be buggy and less streamlined, result in the search for the best iTunes alternative. The need is also urgent for users on macOS Catalina and Big Sur, where iTunes is replaced by Finder to manage iPhone, and errors such as Catalina won't sync photos to iOS devices cropped up every now and then.

Find Your Way:
Discussion: Shall I Resort to Desktop iPhone File Manager?
Hint: use iOS-based file manager as ad hoc explorer for some documents on the go, and you still need a desktop iPhone file manager for a total control of iOS data.
Apple takes a step forward in opening up the iOS system with the release of Files App. It serves as a central hub for third-party cloud storage and local documents on iDevice. But the default Files App is 1. limited to certain file types, and 2. won't allow your iPhone to communicate with Mac or Windows.
What if you want to transfer files from iPhone to Mac or Windows PC to edit and curate? Though Files App detects and displays files from other Apps, seemingly breaks the wall in an App-isolated system, there still exists a huge gap between iPhone and computers.
The Files App does minimal efforts if the files that we are talking about go beyond the narrow concept of documents such as pages, keynotes, numbers or PDFs to a broader sense of photos, videos, digital books, audios, contact cards, and all the other content you can find on iPhone and iPad.
To handle all the above mentioned iOS data, you need fully fledged iPhone transfer and management tool — DearMob iPhone Manager.
Part 1: How to Manage iPhone Files with Maximum Flexibility
Let's dive into the details of how and what you can manage in terms of iOS and iPadOS content.
Preparations:
• Download and install this light-weight iPhone Manager for Windows and Mac
• Connect iPhone to computer with data cable.
• Tap trust this computer on iPhone screen.
• Update: You can also enable Wi-Fi connection from DearMob iPhone Manager Version 5.2 and onwards.
Step 1: Browse content on iPhone by category.
Unlike the busy interface of iTunes, DearMob iPhone Manager has a concise layout of functional sections. You can explore photos, videos, songs and other data in respective sections.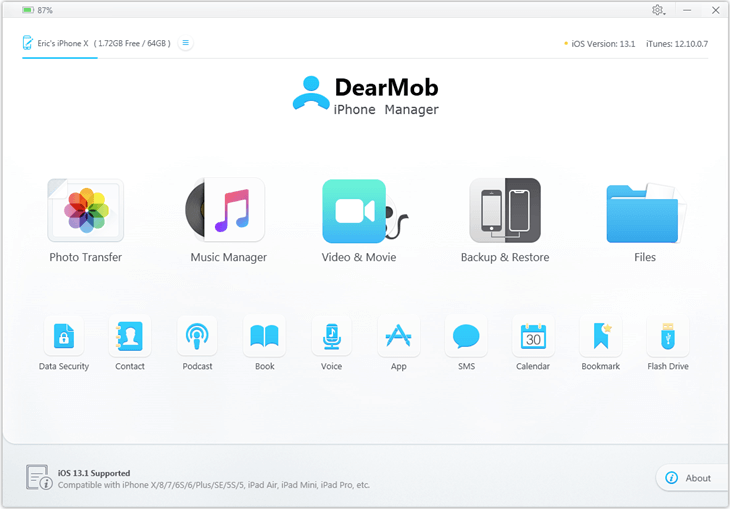 Step 2: Select files to transfer from iPhone to computer, or from computer to iPhone.
iPhone-to-PC Guide:
• Go to Photos, videos, music, contacts etc.
• Select all or some content and hit Export or just drap-n-drop.
PC-to-iPhone Guide:
• Go to Photos, videos, music, contacts etc.
• Hit Add button or drag any file from computer to the screen, hit Sync.

Step 3: Edit, batch delete and manage iOS data.

• Go to respective section from main screen icon: photos, books, app, contacts, music, video etc.
• Select item and hit edit or delete.
• Hit Sync to confirm these changes to iPhone content.
Part 2: Repurposed iTunes vs Dedicated iPhone File Manager - Which One Suits You?
Born in 2001, iTunes was initially a simple music player instead of a focused ios file manager for handheld device such as iPhone, iPad, and iPod. It gradually incorporate iPhone manage utilities with each iteration, along with iTunes store and other function, making it a rather bloated program as you could see now.
Since the device managing functions are added every now and then, rather than an out-of-box blueprint design, iTunes stumbles to offer a streamlined experience to transfer data to iPhone, or manage various kinds of files on iPhone.
iTunes can be used as an iPhone backup and synchronization tool, but it is not a fully-fledged iPhone file manager. Here is a recap of iTunes vs iPhone Manager in the field of all-around file management.
Factors

Description

iTunes

DearMob iPhone Manager

Access Default
Files App

Drag-n-drop documents into file sharing apps

Create new folders in file sharing apps

File Compatibility

Convert to iOS friendly formart upon syncing

Drag-n-drop various kinds of files without worrying about the format.

File type to manage

Photo

Cannot get photos off iPhone.

Two ways transfer, preserve photo metadata.

Video

mp4, mov.

Unlock drm-laden video files.
mp4, rmvb, wmv, avi, mkv, mov, m4v, flv, asf, 3gp, ts, ogg, 3g2, f4v, webm.

Music

mp3, aac, aiff, apple lossless, wav.

Unlock drm-laden audio files.
mp3, aac, m4a, m4b, flac, ape, wav, wma, oga, ogg.

Books

Removed from iTunes 12.7.

Pdf, epub, m4b,mp3 (audio books).
Drag and drop books from outside sources other than iTunes store.

Contacts

Manage and edit contact info.
Remove duplicate contacts.

Manage ringtones

Removed from iTunes 12.7.

1-click set custom ringtone.
Sync old iTunes tones to iPhone on macOS Catalina.

Others

Manage voice memos, calendar events, Safari bookmarks, Apps.

Data security

Ability to password-protect sensitive iOS files

Cannot encrypt individual file.

Option to password proctect full backup and individual files including photos, videos and contacts.

Data erasing threats

Library limitation

iPhone is bond to iTunes libary. "Do you want to erase this iPhone and sync with this iTunes library?"

No restrictions, manage multiple devices on any computer.

Sync or manual manage

Manually added music and videos will be removed if you switch to sync mechanism.

Add anything you want, no limitations.
You can go through the list and check which file categories you want to manage, are they supported by iTunes, or do you need certain functions that are missing from iTunes. You would find DearMob iPhone Manager intuitively enhances your productivity in terms of iOS content management.
Part 3: Tips to Manage iPhone Files - Keep Your Data Safe, Tidy and Organized
Here is a roundup of 7 tips to keep your iOS content safe and neat using light-weight iPhone file manager.
Tips 1: Transfer iPhone photos by folders to better organize your visual assets by themes.
If you have meticulously curated photos on iPhone with various albums, DearMob iPhone Manager helps you to preserve the album structure when import photos to a computer.
iPhone photos are displayed by media types such as selfies, live photos, panoramas etc., by year/month/date, and by albums.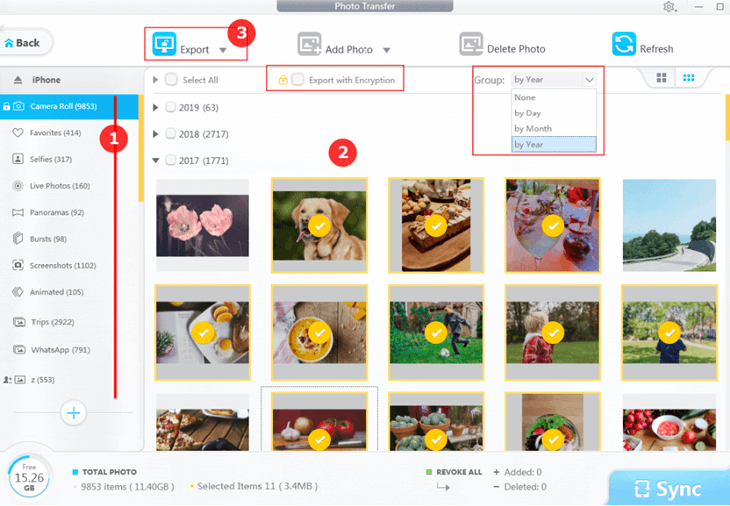 Tips 2: Manage iPhone contacts and merge duplicates.
Duplicated contacts might be a result of iCloud syncing. DearMob iPhone Manager auto detects duplicated contacts, and offers you option to save one of the multiple entries, while preserving contact avatar.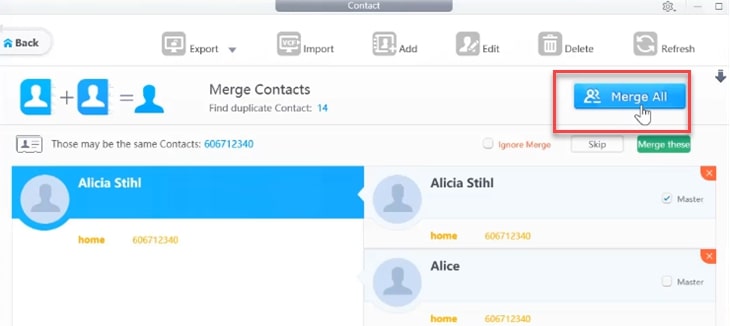 Tips 3: Create and manage custom iPhone ringtones.
• Create your personal ringtone with any song you like.
• Manage existing custom ringtones, and freely transfer tones to another iPhone.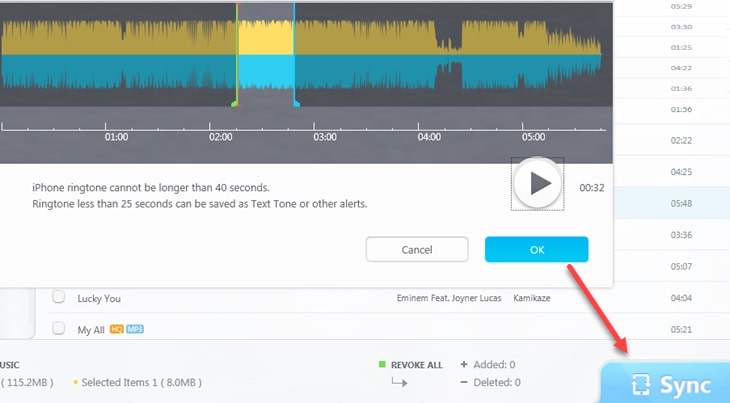 Tips 4: Manage videos from different sources: iTunes store purchases, camera roll videos, live photo's video versions etc.
• Transfer purchased movies and TV shows from iPhone with DRM unlock option to playback freely on any devices.
• Camera roll videos are separated from photos, making it easy to manage video records neatly (remember the nightmare when DCIM folder blends photos and videos altogether?)
• Convert live photos into a still photo plus a MOV video to share to friends.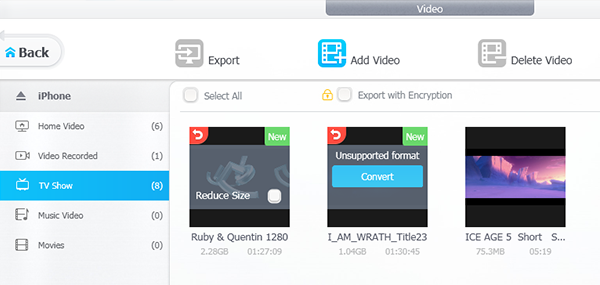 Tips 5: Browse books on iPhone, export to desired format.
• Drag and drop book collections from computer to iPhone to enjoy on the go.
• Select books you like and click to export as PDF, TXT, HTML, whichever suits your needs.
Tips 6: Encrypt files from iPhone to protect your privacy.
• For photos, videos, and contacts, you can tick Export with Encryption when transfer them from iPhone to PC.
• Encrypted files can be decoded only with the password you set.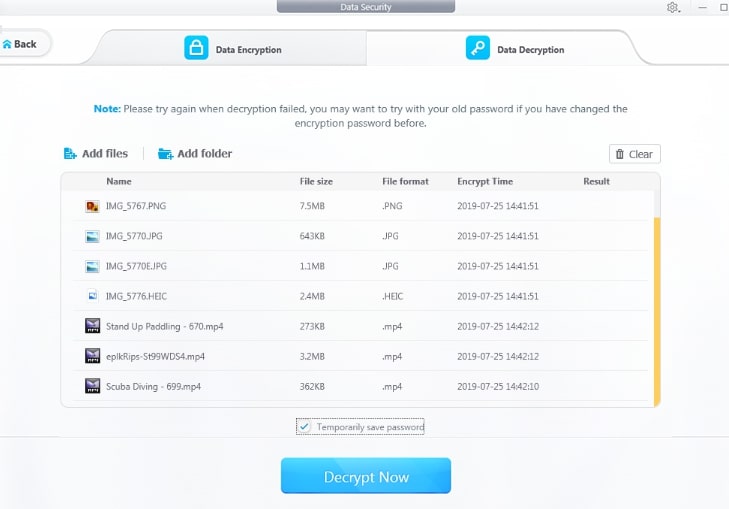 Tips 7: Use your iPhone as a makeshift thumb drive.
DearMob iPhone Manager allows you to mount iPhone as flash drive to conveniently store any data as you would do with a common flash drive. This is especially handy and saves your time and efforts to fumble for a tiny little thumb drive around the house.
Quick Guide:
• Launch DearMob iPhone Manager and plug-in your iPhone.
• From the main screen click at flash drive.
• Drag and drop any file into the interface.
Wrap Up
iPhone file manager based on desktop or iOS is not an either-or selection. You can combine the two to achieve seamless iPhone data managing experience. DearMob iPhone Manager helps you to make the most of all the content from iPhone and iPad in an easy and straightforward way.
Free download DearMob iPhone Manager for Windows and Mac: