By Joakim Kling - Last Updated: January 2, 2020 | Contact Author

No More iTunes Error Messages - "A Duplicate File Name Was Specified"

If you want a one minute solution, please jump here to rid yourself of iTunes error messages

Spotlight - DearMob iPhone Manager vs. iTunes
Reported by many that piles of iTunes sync error messages are related to "Duplicate File Name Specified", see below:
-"A duplicate file name was specified, can't connect to Apple ID"
-"The iPhone (name) cannot be synced. A duplicate file name was specified."
-"Cannot put songs on iPhone, Duplicate File Name Specified"
-"Attempting to copy to the disk 'XX' failed. A duplicate file name was specified"

They seem to be different troubles, but all share the same cause - "Duplicate File Name Specified". Then, how to define which file name is duplicated? And why does this error message come out?
Possible meanings and reasons:
1.If what you are doing is one-on-one device syncing with iTunes, it is highly possible that it is either your iTunes compatibility issue or iTunes library corrupted/duplicated issue that caused the duplicate file name issue.
2.Unknown iTunes errors which may be solved by uninstalling & reinstalling iTunes all Apple components.
3.And if you are doing an iTunes backup/syncing of multiple devices -backing up both iPhone and iPad with duplicated filename, it is possible that you've messed up your backup with the other device. You might consider backing up or syncing your other device using a different backup tool.
4 manual solutions to battle with this "duplicate filename" error message
Solution 1: When this is an iTunes compatibility issue
1. Find iTunes.exe
2. Right Click and go to Properties
3. Click Compatibility tab
4. Run this program as an administrator, click Apply.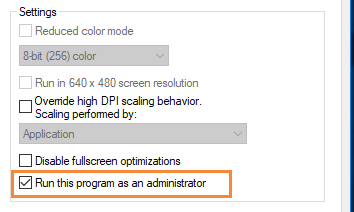 5. Click on Run compatibility troubleshooter
6. Try recommend settings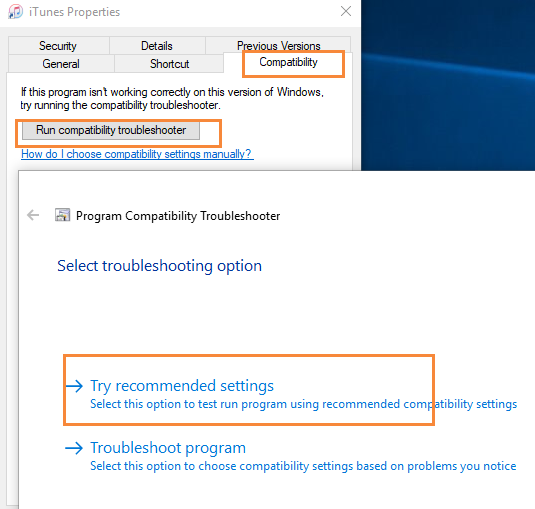 Solution 2: When it is your iTunes library corrupted/duplicated issue
1.Create a new iTunes library
Step 1: Holding "Shift" while launching your iTunes

Step 2: choose "create library" and reopen iTunes to see if this iTunes library can work for syncing data from iPhone to iTunes.
2.Change your iTunes library to previous one (revert to an older version of the current libraries database)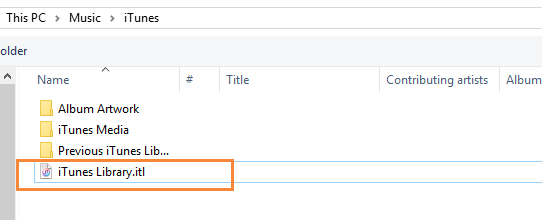 Step 1: Go to My PC > Music >iTunes
Step 2: Rename this iTunesLibrary as outdated/corrupted
Step 3: Go to previous iTunes library and select the most recent library to copy

Step 4: Paste the library to current iTunes and rename it as iTunes Library.itl
Solution 3: Undetectable iTunes issues
Uninstall and install iTunes and all Apple components and then download the latest version of iTunes:
Step 1: go to control panel > program features > uninstall or change a program
Step 2:Click on Publisher and uninstall all the components distributed by Apple Inc.

Step 3: go to Apple official siteto download iTunes latest version
Solution 4: backup/sync multiple devices with one computer
Backing up/sync multiple devices with one computer can result to your trouble of duplicating filenames of different devices.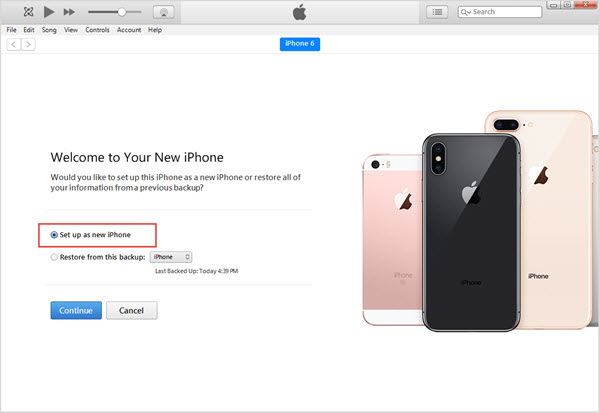 When you are using iTunes to back up more than one iPhone/iPad, do remember to click on Edit and choose Preferences > Devices > check "Prevent iPods, iPhones, and iPads from syncing automatically" this can prevent all your devices auto syncing with one another with duplicate files.
When you connect your second iPhone to iTunes for backup after the first iPhone backup,iTunes will ask you to set up your second iPhone as new iPhone. Choose this option and iTunes will know it is another device so it will create another record.
Rocket fast solution to fix "Duplicate filename specified" iTunes error message in 3 stepsSync iPhone without error, no data erasing.Easier & fast Solution
No more setting tweaks and endless try-outs. If none of the above solutions helps you win the error message battle, we recommend you to use DearMob iPhone Manager to get rid of this error message once for all.
Backup/sync more than one iPhone/iPad iOS devices on one computer without messing up files;
Selectively back up and manually sync any iPhone file and data as you prefer;
Sync and transfer iPhone data without duplicating;

Download DearMob iPhone Manager Windows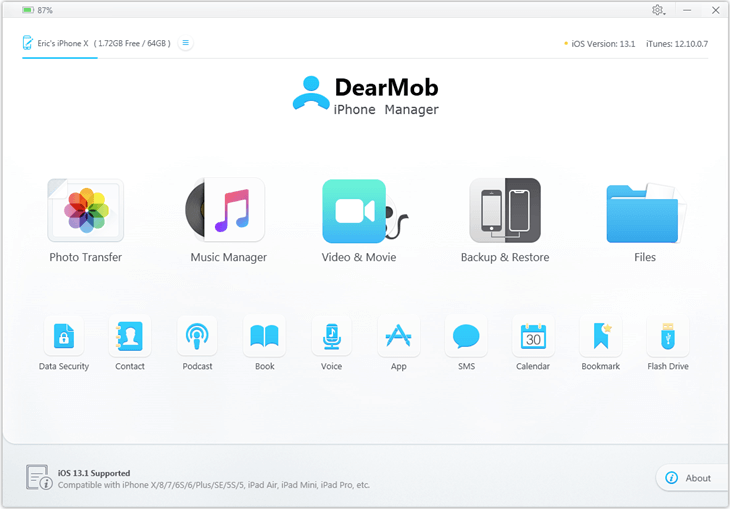 Step 1: Launch DearMob iPhone Manager
Step 2: Sync any file under the listed tabs as you prefer without iTunes error code message
Step 3: Backup your device by clicking backup tab to proceed without iTunes.
Final Words:
Bypassing iTunes duplicate filename error message using DearMob iPhone Manager can be one of the quickest way out when you don't have that much time and tech-mind dealing with those obscure toughies. May one day you come to your senses that life without iTunes is much easier and brighter.