We can finally update to iOS 14 now here! But should i download iOS 14? You will know your answer after reading this piece.
The iOS 14 is now delivering GM version updates on a steady pace. Users can download iOS 14.x GM verions to experience aesthetic home screen widgets and app icons. However, with it downloaded, surging iOS 14 issues are reported in an endless manner. And we managed to cover them up below: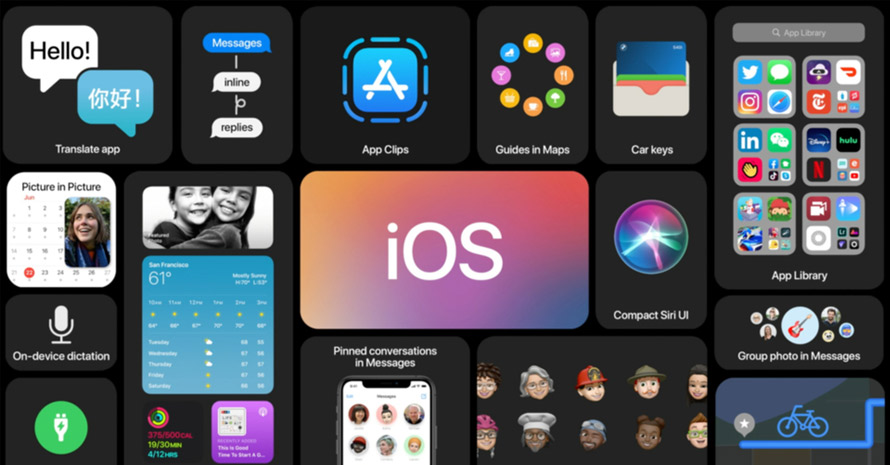 This time iOS 14 is packed with new features and App library and photo captioning are two of the most welcomed ones. In fact, after experienced the ill repute iOS 13, people have good reasons to be afraid of embracing the new. But to confirm one thing, this time iOS 14 emphasizes the overall stability on a new level. And as buggy as iOS 14 can be, it won't get any worse than iOS 13, will it?
iOS 14 Issue 1: iOS 14 Bluetooth Connection Gone Issue
"It's really annoying that I have to reconnect my AirPod pros at least 10 times a day." Reported in the Apple Developer Forum, many a user are experiencing the same Bluetooth problem after updating to iOS 14 on iPhone 12/11 Pro/8 - Airpods/ProBeats just go randomly disconnected. And it is not limited to earpods, but fusses with car radio. Tested and comfirmed that all the measures - blue-tooth toggle on and off, iPhone reboot, forget and pair again, reset network settings, or restore your iPhone or iPad - non of them are effective. The pairing works fine, but you will always encounter a sudden drop of connection afterwards.
The only workable solution by far - Downgrade from iOS 14 to iOS 13 public version. This solution helps you totally get rid of iOS 14 and bring you stable connection back on iOS 13.
iOS 14 Issue 2: iOS 14 Exchange Issues/Shared Mailboxes Issues
Users updated to iOS 14 on their iPhones reported that they cannot receive emails to shared mailboxes anymore. "Cannot Get Mail. The mail server outlook.office365.com is not responding. Verify that you have entered the correct account info in Mail settings." "SSL can't be used." "The IMAP server outlook.office365.com doesn't support Password authentication. Please check your account settings and try again."
This typical "iOS14 O365 mail Exchange Online shared mailbox issue" is reported by many while the newly heated iOS mail exchange issue has no instant countermeasures to resolve. However, with further investigation, we found that poeple need to move away from IMAP, to exchange using the shared mailbox credentials is the gist of all possible solutions.
Solution 1: Use the Outlook app to add additional accounts, especially since now we can set Outlook as a default mail client.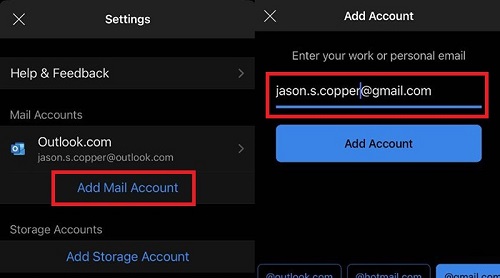 Solution 2: Without changin email client, you need to purchase an Exchange Online license via Office 365 Admin. Add the license to your shared mailbox's preferences and set login password for a mailbox. You can add the password to iOS Mail Exchange account. It works.
iOS 14 Issue 3: iOS 14 Update Not Showing Up
Before you are able to enjoy the revamped home screen, or complain about battery overheating issues and other problems, the chances are that iOS 14 update are still not pushed to your device. Don't freak out, here are possible causes and fixes: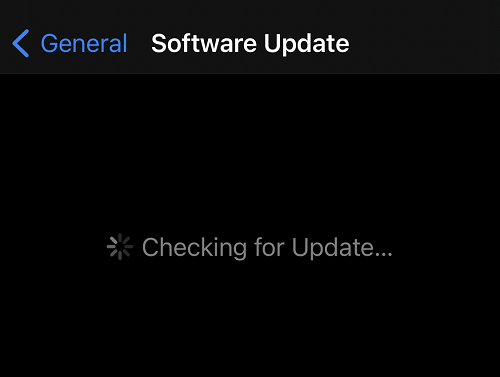 1. Network issues
Make sure you have good network to receive the iOS 14 update. Here are few solutions:
Switch to another Wi-Fi network.
Turn on and turn off Airplane Mode, so as to refresh iPhone network connection.
Go to Settings > General > Software Update, and check if iOS 14 update shows up now.
If it still won't work, try resetting network settings. Go to Settings > General > Reset. Scroll down and tap Reset Network Settings.
2. Your device is not iOS 14 compatible
iPhone SE, iPhone6s / iPhone6s Plus or newer models are available to install iOS 14, that means iPhone 6 and older ones are left behind. If you are not seeing iOS 14 Update, outdated model could be one of the reasons.
3. Turn on automatic updates
Make sure you have allowed your device to update automatically. Go to Settings > General > Software Update, select "Automatic Updates".
4. Not enough storage space
Another scenario is that you have already seen the update profile, but there is no "Install" option for you to tap. If you read the gray notice clearly, you would now that there is not enough storage space for iOS 14 installation.
To solve that, you can tape Storage, and check what take up large amount of your storage.
Read: 13 ways to clear iPhone other storage >>
5. Leave iOS 14 Beta and Install the public release
Step 1. Go to Settings on your iPhone or iPad.
Step 2. Scroll to General > Profiles > iOS 14 Beta Software Profile (or iPadOS).
Step 3. Tap Remove Profile.
Step 4. Enter your unlock screen passcode, and confirm removing.
Step 5. Wait for the device to restarting.
6. Unable to check for update because of update server down
If you are seeing "Unable to Check for Update" dialogue box, then it is possible that Apple's own server is down. You can confirm this by visiting Apple System Status page. If the button is yellow, then the server is having a problem.
If everything is green, try other troubleshooting fixes.
iOS 14 Issue 4: iOS 14 Drain Battery Bug
It seem like iOS 14 drains my battery much more than iOS 13.X. iOS 14 can suck half the life out of my battery in one day without me really using it. There is something going on under the hood all the time. I have an iPhone 12/11 Pro Max.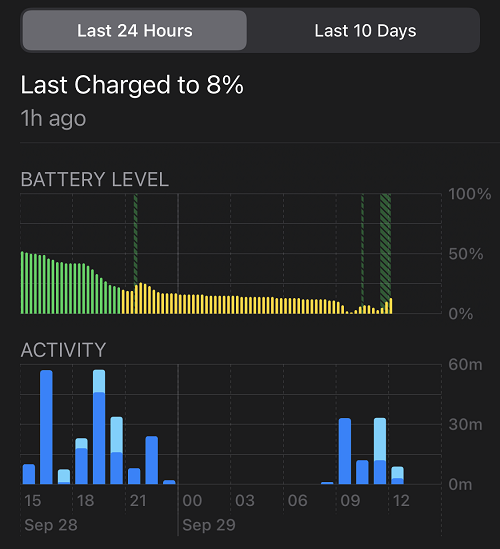 It is wondered by many Quora and Reddit users that if the iOS 14 battery draining issue does exist. Yup, the update iOS 14 version does need some time to learn your usage habbit before it can truly optimize and save battery life. So you may need to wait for days or a week to see. Also, the reason can fall to another category - obsolete iPhone battery. iPhones older than 2-3yrs may experience this issue. Simply check your battery healthy and cycles to see if you need a new battery.
That said, do bear in mind the way you use iOS 14 is so differently than on iOS 13 which is in a static manner. You iPhone iOS 14 widgets keep updating and changing, which is reasonable to consume battery more than iOS 13.x.
iOS 14 Issue 5: Device Compatibility
Some are complaining that they cannot get a software update notice in Settings. Well, it might be that your device does not support iOS 14.
This year's new models iPhone 12/iPhone 9 are equipped with iOS 14 as standard. Any iPhone that supports last year's iOS 13 can be updated to iOS 14. It means that iPhone 5, iPhone 6 were excluded from the update. See below are the iOS 14 supported iPhone devices:
iPhone 12 /iPhone 12 Pro
iPhone 9/iPhone SE 2
iPhone11 Pro/iPhone11 Pro Max
iPhone XS/iPhone XS Max
iPhone XR
iPhone X
iPhone 8/iPhone8 Plus
iPhone 7/iPhone7 Plus
iPhone 6s/iPhone6s Plus
iPhone SE (1st generation / 2nd generation)
iOS 14 Issue 6. Stuck in Recovery Mode
It has been reported that the iPhone updated to iOS 14 crashes and enters recovery mode when used. Moreover, in this case, it seems that some iOS 14 bug has put it into recovery mode and it has become stuck. The iPhone in recovery mode does nothing and remains unavailable.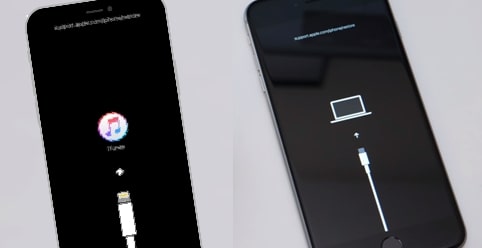 iOS 14 Issue 7. The 'Other' iPhone Storage Issue
Reported by MacRumers, in iOS 14 beta, early adopters reported a noticeable storage hog (30-60GB) in iPhone storage other category . It is early realized by those who installed the iOS 14 beta on their device via the OTA method. A clean IPSW installation might help avoid this issue. iOS Issue 8: Certain Popular Apps Still not Working on iOS 14
To name just one, and the most important one- Pokemon Go! It's been over 70 days since iOS 14 first release and Pokemon Go still does not properly support iOS 14. And the most ironic thing is that Pokemon Go still insists to send us notifications on iOS 14 beta version where it hasn't worked for a long time. iOS Issue 9: I Can No Longer Make or Receive Calls or Text Messages
Although we do not really worry about iOS 14 stability. Most iPhones can be used normally, but some functions may not be available due to an iOS 14 defect. It seems that basic functions such as calls and text messages are often affected.
iOS 14 Issue 10. Data is Not Saved Entirety
There is no guarantee that all personal data and application data will be saved when you download and update to iOS 14. There is usually no loss of data, but even with a low probability, it can be lost. When updating to iOS 14 or downgrading from iOS 14 to iOS 13, the data saved in iPhone and data such as application registration information may not be saved.
iOS 14 Issue 11. The Performance Becomes Very Slow
The current beta version only offers new iOS 14 features. It can't be helped that the performance goes slow. old models including 6s and SE that has been removed from the iOS 14 compatible model, but due to the specifications, the operation on the old model may be heavy.
Apart from Fortnite for iOS download & install, DearMob iPhone Manager also helps you import documents to and export files from iOS apps including SketchBook, Chrome, Clips, iMovie, GarageBand, Keynote, Numbers, Pages, VLC, Word, VSCO, and even some eBook apps. Batching deleting them is also made super easy through a few clicks.
iOS 14 Issue 12. iPhone Gets Really Hot
The most distinctive issue I personally felt upon downloading iOS 14 was, unlike on iOS 13.7, the iPhone could easily become over-heated whenever I opened a RAM-intensive application. Guess it could even be used as my wife's pocket heating pad for relieving menstrual period pain or back pain.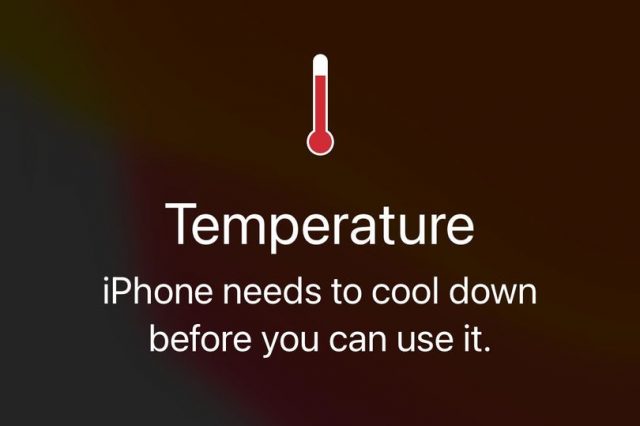 iOS 14 Issue 13. Wrong Caller ID/Name on Incoming Call
Hundreds of iOS 14 adopters reported that the incoming calls are showing the wrong contact name. For instance, friend A is actually calling, but the calling UI shows the name of friend B.
Based on feedback of 259 users, the wrong name is actually the contact from the last call via WhatsApp or LINE; dual-sim card users also meet the same issue.
Don't downgrade iOS 14 to iOS 13 from now on, as Apple has stopped signing iOS 13.7, the last version of the iOS 13 firmware. The best solution is to wait for Apple to release the next iOS 14 update.
iOS 14 Issue 14. Workout Maps Gone in iOS 14
In the Fitness app, you might have discovered that the Map view of your workout disappears. In previous versions of iOS, we can view a map of bike rides, walks, etc. But now, we cannot find it. This is a minor issue that the Apple engineers are fully aware of. We may have to wait for new version releases to solve this.
General Fixes for iOS 14 Issues
#1 : Backup iPhone Data
Every time you change iOS version, you may need to back up because there is a risk of data loss. Data is complicated, but backup work is not complicated if you use a convenient iPhone sync software.
#2: Restart Your iPhone
When the iPhone is frozen, first force restart it. In most cases it can be solved, but depending on whether you update to iOS 14 or keep the original iOS 13 after reboot.
If you restart your iPhone and it becomes iOS 14, you should be able to use it safely. However, if the iOS 14 update fails, you should carefully decide whether to update again.
#3: Take Advantage of Alternative Features
It is regrettable to downgrade to iOS 13 when only some functions are not available due to iOS 14 bug. In fact, functions such as text messages are easier and more convenient to implement via internet communication. Now that I have iMessage or Line in the first place, I rarely use text messages.
#4: Downgrade from iOS 14
In some cases, due to an iOS 14 bug, it is impossible to continue using it. There is no choice but to downgrade to iOS 13. As with the iOS 14 update, be sure to back up your iPhone data when changing the iOS version. Even though iOS 13 is stable now, it can be lost due to the stability of iOS 14.