Issue 1: How to Solve Pokémon Go Not Working on iOS
"My Pokémon Go crashes on startup iOS iPhone/iPad, can somebody please tell me if it's because of iOS 14 beta? (Somebody with the beta to test if it works for them)"
And the answer is a big YES! As is officially tweeted: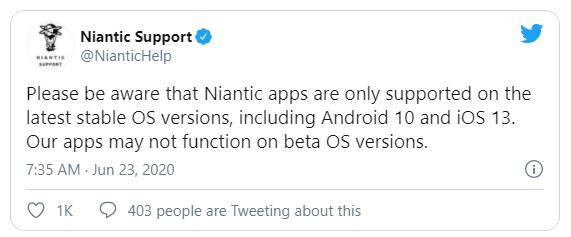 iOS 14 public beta has been out for several months and it is right now the 8th version. Users are drawn by its fantastic features including the new App library, photo caption, and photo filter. Whilst in the midst of happiness, Pokémon Go trainers are only to find it wrenching as the game won't even launch on iOS 14 Beta versions.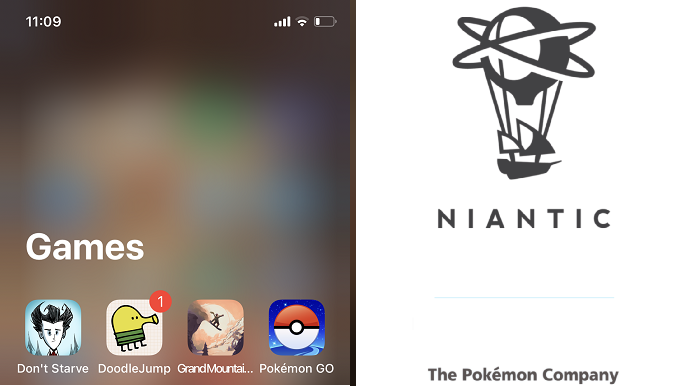 That said, a source indicating that Pokémon Go does work on iOS 14 Beta 3 and earlier. So for those who haven't updated beyond Beta 3, do keep on that version.
A General Solution - Roll back to iOS 13 by Uninstalling iOS 14 Beta Version
Step 1: Download the iOS 13 IPSW firmware that matches your device.
Step 2: Launch iTunes, if you are on macOS 10.15, launch Finder.
Step 3: Hold down SHIFT (on Windows) or OPTION (on Mac), and at the same time click the Restore button.
For more detailed guide, please go to: How to downgrade iOS? and How to uninstall iOS 14 Beta?
Issue 2: How to Solve Pokémon Go Not Working on My iPhone
The compatibility issue is not only limited to iOS beta versions. Pokemon Go also does not support older devices or rooted/jailbroken devices. Therefore, you need to follow the guide below.
Step 1: Check Pokemon GO's Supported Devices and compare with yours
Android 5 or above (rooted devices not supported);
iPhone 5s or above with iOS 10 or above (Jailbroken devices not supported)
If it does not support your devices, you may either upgrade to a new one or just give the training up.
Also note that Pokémon Go will stop supporting for iOS 10, iOS 11, iPhone 5s, 6 in October. Do update your iOS version ahead.
Step 2: Restart your device and try it again.
Step 3: If that doesn't work, there may be server issues. You can check the Pokemon Go server issues mentioned above to see if that is the cause.
Step 4: If the servers are good but you still can't open your Pokemon Go, you can open up the app store on your phone and search for Pokemon Go to see if there is any update to the app. You can update the Pokemon Go and try it again.
Step 5: If that still doesn't help, you may need to uninstall and reinstall your Pokemon Go and restart it.
To let your Pokemon Go work properly you should make sure that your location services being enabled.
Issue 3: How to Fix Pokémon Go Adventure Sync Not Working on iPhone
Make your Location access always allowed is the key. Since Apple has overall elevated the iPhone data privacy as one of the most important update in iOS 14, apps accessing locations, photos and even health data will be frequently promoted with a notification for your permission.
Step 1: Go to iOS Settings -> Privacy -> Location Services -> Pokémon GO
Step 2: Turn Location Permissions to "Always"
Issue 4: How to Fix Pokémon Go Shop Not Working
This issue is not new. "When I try to buy any item in the shop, the loading poke ball pops up and keeps spinning but never loads." Some trainer waited it out, while some tried by incubators and normal Shop, restart the game, change 4G to WiFi, but Pokemon Go shop still bugged and not working.
Step 1: Sign out and sign back into Pokemon Go. Open Pokemon Go touch Main Menu-> Settings and then "Sign out".
Step 2: If that doeasn't work, you can try powering off your device and restart.
Niantic official site also provides some tips on solving this issue, and you may refer to this page - https://niantic.helpshift.com/a/pokemon-go/
Issue 5: How to Fix Pokémon Go Buddy Snapshot Not Working
"I'm having trouble getting the heart with my buddy for taking a snapshot. I can go into the camera screen and my buddy will appear, and I can snap a photo, but when I exit the camera screen the gallery doesn't show up and I don't get the heart. It must be a problem with the new update (1.151.0) because I've never had this problem before. Does anyone else have this problem? I'm in iOS."
Reported by Redit users and noticed by Niantic, this issue, simplified as this – "you can take a snapshot of your Buddy but no heart gained" - will be officially solved in the next update. It is currently in a "face-it-and accept-it-dude" kind of state that no single workaround can fix this.
Issue 6: How to Fix Pokémon Go AR Not Working
Pokémon Go AR mode/AR not working on your iOS devices should not be a severe issue like Android users, since all the AR kits are well pre-equipped by Apple and you do not need to install them manually on your own.
All you need is to check the check list again below:
Your iOS version is updated: Ver. 13 and above
Your Pokemon Go app version is up to date: Ver. 1.135. 1
Your app permissions are allowed for Camera and Location
If the AR mode still not working, do a install and re-install of the application right away.