2023 Best Photo Editing Apps for macOS Mojave Download Free
By Joakim Kling - Last Updated: Contact Author

Looking for professional photo editing apps for Mac or just some basic simple photo editor tools? We have all here. No matter for advanced users or newcomers to the world of image editing, the below listed best photo editing software for Mac will not fail your long time search.
Best Photo Management Software Free
Export photos from iPhone 15/14/13/12/11 etc. to Windows 11/10/8/7;
Support transferring camera roll, selfie, Snapseed albums, Recently Deleted Album, etc;
Easily upload photos by date/month/year with 1-mouse click;
Also backward transfer photos from computer to iPhone.
Free Professional Photo Editing App for Mac macOS Mojave/Sierra
For advanced image editing Mac users, you might be looking for professional photo editors on macOS regardless of the learning curve needed. Beside Photoshop, are there any great image editors on Mac even for free? Look below: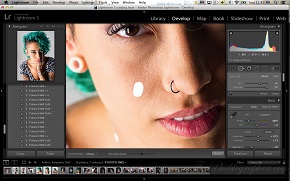 Lightroom
Adobe's internal rival with Photoshop
Lightroom 6 introduces face-recognition to help organize pictures of people and it comes with new HTML5 web galleries and a major upgrade to the Slideshow tools so that you can now create more movie-like experiences. There are some tutorials on YouTube to download full free version of Lightroom 6/CC. For those who are reluctant to pay for subscription fee, can get this free photo editor in an unconventional manner.
Lightroom offers exciting new panorama and HDR tools, and it's now possible to 'brush out' areas adjusted with the Graduated and Radial filter tools – a really useful enhancement.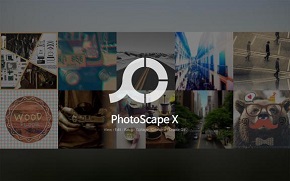 PhotoScape
Surprisingly powerful editing toolkit!
In addition to the common editing multiple images into a panorama or collage, PhotoScape works with animated GIFs, RAW images, and creating slideshows. This is definitely a good RAW image editor on Mac. If you are a beginner on photo editing, then PhotoScape might be a good start with its self-explanatory options.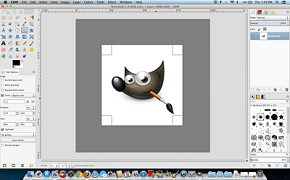 GIMP
Best Free photo editing software for Mac like Photoshop
This layering-based photo editing app for Mac is a free open source version of Photoshop. Feature rich and powerful and most importantly its free! GIMP comes with impressive selection and montage features, various ways to retouch your images, cropping, noise reduction and colour adjustment tools, customisable brushes, gradients and so much more. There's plenty for the more advanced user, too, including layer masks, bezier curves, filters and even an animation package.
GIMP Mac photo editor requires certain learning curve, but that could be just as simple since you can look up almost every steps from https://www.gimp.org/tutorials/ or download GIMP tutorial from YouTube.
Easy to Use Free Photo Editing App for Mac macOS Mojave/Sierra
No Paint.NET for Mac is like a pain in the ass when you turn into a Mac user and want to edit photos easily. The thing is, Paint.NET won't come to the Mac as confirmed by its developers, partially because that Paint.net depends essentially on NET-Framework which is part of Microsoft Windows. You can either use a virtual machine to get it working on Mac or switch to some Paint.NET for Mac alternatives like Preview.app, Skitch, Pinta.
Pinta -- Not a serious Mac photo editor by far.
Pinta is designed to be a simplified version of GIMP. It includes features like support for layers, unlimited undo & redo, and a bunch of special filters. And it combines Microsoft Paint's drawing tools and photo effects which brings some Windows style to your Mac computer. Though still at it enfant stage of development, Pinta is a very promising photo editor for Mac when all its promised features are realised.
Skitch -- Capture and edit screenshots effectively!
This lightweight program is a good choice for anyone who takes and shares screenshots on a regular basis but who doesn't require advanced editing features. Simplicity and functionality are its merit.
Preview -- Apple innate photo editing app.
With Preview, you can view images and PDFs, edit images (shape, color,text), edit PDF files etc. This Apple photo editor is compatible with popular image formats including PDF, JPEG, TIFF, and PNG.

Tips and notes
For different purposes and demands on photo editing on Mac, your choices vary from one another. But if you want your tons of edited photos, images well managed in your iPhone/Windows PC, you will need an excellent photo manager - DearMob iPhone Manager. This photo management software helps two-way transfer photos, edit photo tags etc. Speed up your photo transfer process with preview function. Get it now!