How to send PS4 clips to iPhone for sharing or editing?
Q1, Is there a way to transfer videos from PS4 to iPhone?
Q2, Please tell me how to send clips from PS4 to iPhone.
Q3, I want to upload PS4 clips to iPhone and edit them. Is there any way I can do it?
PS4 game players are passionate about gameplay sharing. The desire to record and screenshot our best moves and trophy-winning moments for showing off on TikTok and Instagram, or directly send them to our gaming friends via WhatsApp is built in our nature. However, the built-in PS4 sharing feature in Capture Gallery is limited to YouTube, Facebook, and Twitter. So here, we'll teach you how to send PS4 clips to iPhone for sharing via other platforms with others.
How to Send Clips from PS4 to iPhone via DearMob iPhone Manager
This method requires that you transfer videos from ps4 to PC first since DearMob iPhone Manager can only deal with data between iPhone and PC. By simply dragging and dropping, it allows users to transfer data, such as videos, photos, songs, and Files between computers and iPhone/ iPad/ iPod in both directions.
1. Transfer PS4 clips to PC
Step 1: USB connected to your PS4 device.
Step 2: Locate "Capture Gallery" on PS4, choose a game and open a PS4 clip.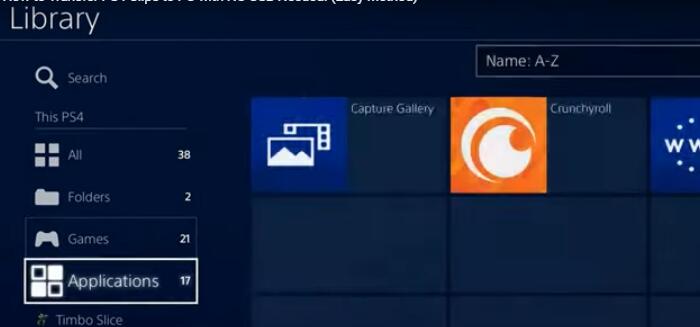 Step 3: Press the Option button, and select "Copy to USB storage device".
Step 4: Remove your USB drive and insert it into your computer.
Note: It is not necessary to have to put the clip on PC, since DearMob iPhone Manager can read your USB drive when you need to transfer files from that location.
2. Send PS4 clips to iPhone
At this stage, it is super convenient to transfer videos from PS4 to iPhone's AppleTV app with DearMob iPhone Manager!
Step 1: With iPhone connected to your computer and DearMob launched, hit the "Video&Movie" tab for video transfer.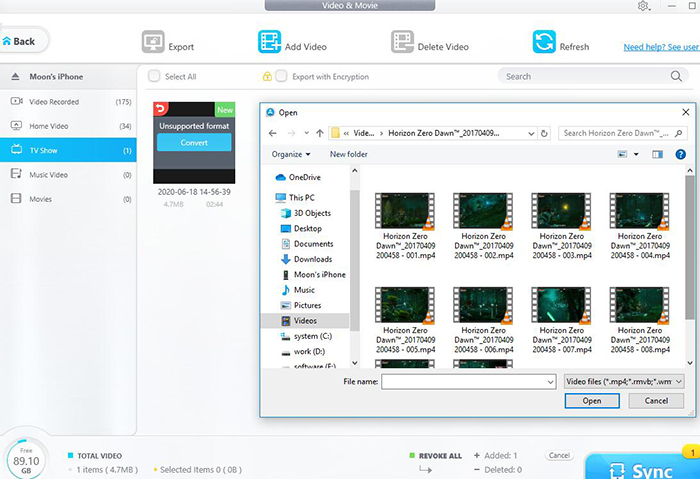 Step 2: Click the "Add Video" button to browse the video in your USB drive, or you can directly drag the PS4 clips to the panel.
Step 3: Click the "Sync" button to apply the changes.
Why choose DearMob iPhone Manager to send PS4 clips to iPhone?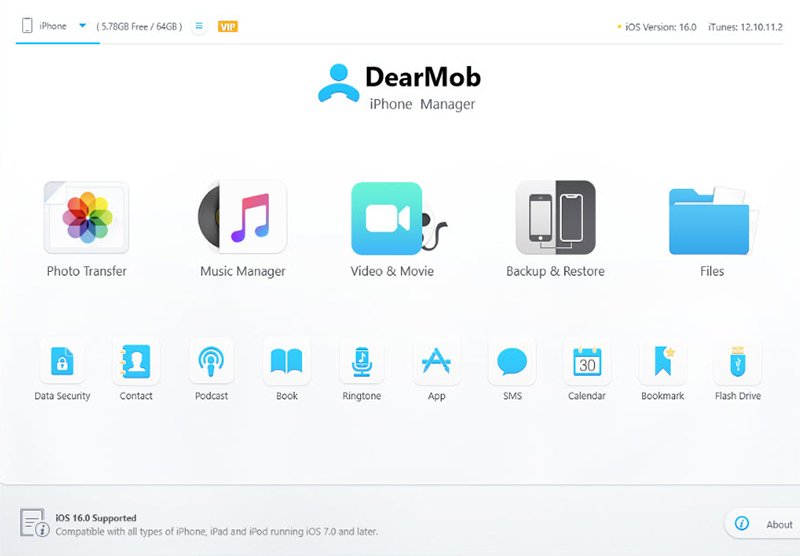 Do not overwrite - When transferring data, music, photos, videos, etc. stored on the iPhone will not be overwritten and deleted.
Two-way transfer - Not only can you transfer videos from computer to iPhone, but you can easily import videos from your iPhone to your computer.
Supports video transcoding and compression - If the PS4 clips' formats are incompatible with iPhone, it can be auto-converted to MP4 compatible with iPhone upon import. Besides, since DearMob can compress a video over 1 GB by about 50% without deterioration, the capacity is greatly saved.
Overwhelmingly fast transfer speed - Importing 1GB large video to iPhone only take about 2 minutes.
Easy to use - Even beginners can operate intuitively thanks to the simple interface and idiot-proof operation buttons.
All in all, we highly recommend DearMob iPhone Manager to transfer PS4 clips from computer to iPhone, as it has many powerful features as a professional data transfer tool to help you transfer video clips and screenshots from PS4 to iPhone.
How to Send Clips from PS4 to iPhone without USB via YouTube
What if I don't have a computer and want to send PS4 clips to iPhone directly? You'll need YouTube to upload the video in private and download it from your iPhone.
1. Upload the PS4 clip to YouTube
Step 1: From your PS4, go to Home Menu > Settings > Account Management > Link with Other Services > YouTube > Sign In> Enter Account Information.
This is to make sure that your PS4 and your YouTube account can work together.
Step 2: Then select the video you want to upload from "Capture Gallery" and comfirm "Share" to YouTube.
Step 3: Select "YouTube", set the uploaded video as private or in a specific catagory, and comfirm "Share". 2. Download the PS4 clips using online YouTube video downloaders from iPhone
If you share the video as private, you might need some extra help to download private YouTube video from iPhone. But if you just upload the video in public, simply download it in your own channel, pressing the "Download" button.
YouTube Studio is a great free tool to help you download the private videos from your own channel, and it has both the online version and app version for iPhone.