iTunes Windows 10 app is still available at the Microsoft Store even when Apple has shut down iTunes starting from macOS Catalina. If you prefer more device support, you'd better download iTunes from Apple's official website.
If you failed to install, download or open iTunes on Windows 10, read the instructions below.
How to Download iTunes on Windows 10
You should check whether you're using a 32-bit or 64-bit version of Windows 10 before downloading iTunes.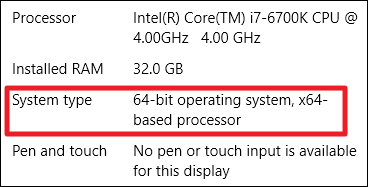 Step 1: Open the Settings app by pressing Windows + I;
Step 2: Head to System > About.
Step 3: See "System type" entry.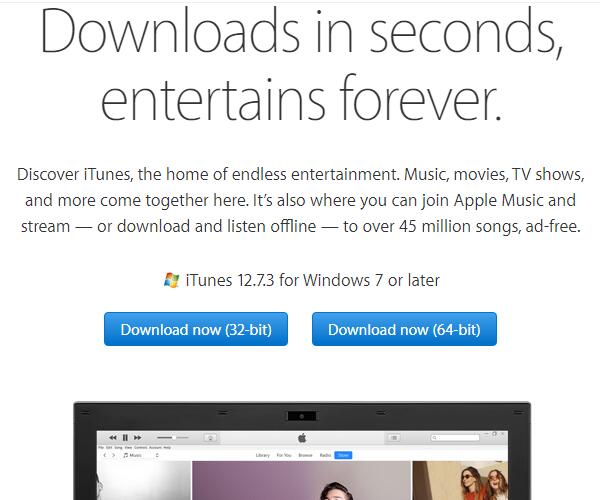 If your Windows computer system type is 64-bit, you should download iTunes 64-bit for Windows 10; If 32-bit, download iTunes 32-bit for Windows 10.
It is officially announced by Apple that the iTunes Store will no longer run on Windows XP, Windows Vista, or first-gen Apple TVs from May 25, 2018. Older Windows users will have to upgrade the system to Windows 7 or later with the latest version of iTunes to access the iTunes Store and redownload previous purchases. And iTunes won't be dead on Windows 10 for sure.
Troubleshooting iTunes Won't Install on Windows 10
Step 1. Make sure that you download the right architecture (32 or 64-bit) for your PC.
Step 2. Uninstall existing installation of iTunes and other iTunes components including Apple Application Support, Mobile Device Support, Software Update, and Bonjour [Publisher: Apple.Inc].
Hotkey: Windows key+R then type: appwiz.cpl and hit Enter. Scroll down and select iTunes then click Uninstall on the command bar. Also, make sure you uninstall . Restart your computer when the uninstall is complete.
Path: Control Panel > Programs > Programs and Features > Uninstall or change a program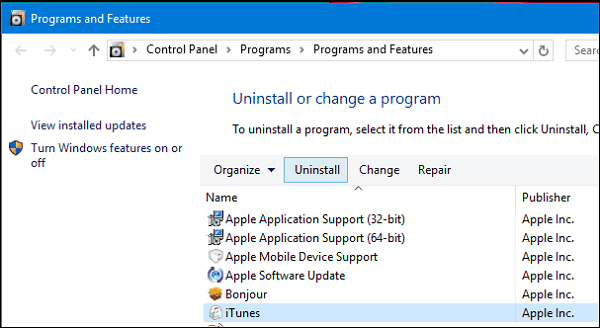 Step 3. Restart your computer
Step 4. Download iTunes for Windows 10 latest version from Apple iTunes website again
Save the setup file to the hard disk, do not run setup from its current location.
Right-click the iTunes setup file then click Run as administrator.
Click Next then click Install.
Step 5. Stop iTunes from opening automatically on Windows 10:
System starup: Right click on taskbar to call up Task Manager > Click the Startup tab and select iTunes > Right-click and select Disable
Auto-syncing: iTunes > Preferences > Click the Devices tab > check the box for "Prevent iPods, iPhones, and iPads from syncing automatically".
Troubleshooting iTunes Won't Open on Windows 10
Trouble of "a required itunes component is not installed 45075" is very fimilar to us iTunes Windows 10 users.
"After installing iTunes open it for the first time i get error msg
-- a required iTunes component is not installed. please repair or install iTunes. 45075"
First make sure that you followed above instatllation steps and have the correct install of iTunes for Windows 10. If not, remove current iTunes and all of its related components, and then do a clean reinstallation.
If iTunes still won't start on Windows 10, try:
• Open iTunes by right clicking (not double clicking) the icon and "Run as administrator".
• Open iTunes in safe mode by pressing Ctrl + Shift, or with anti-virus software, firewall and Internet disabled.
• Empty iTunes library file located in Music > iTunes by directly deleting or moving to other path.
Check other Windows 10 iTunes errors and fixes >
Troubleshooting iTunes Won't Update to Latest Version on Windows 10
Step 1. Launch iTunes, click Help > check for updates from menu bar.
Step 2. In the pop out "Apple Software Update" window, go to Tools > Download Only.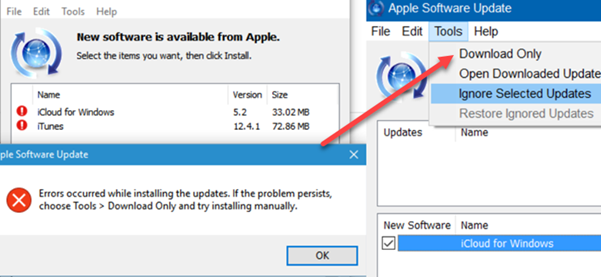 Step 3. After this update tool downloads the file, you can manually install the updates.
If you cannot manually install iTunes updates, you can go to control panel to uninstall iTunes, download the latest version from Apple's official site and reinstall. For detailed instructions, jump backup to Troubleshooting iTunes Won't Install on Windows 10.
Uninstalling iTunes won't delete your music bought from the iTunes store or imported from CDs. However, you can backup your iTunes library as a double guarantee before deleting iTunes. The default path of your music library is C:\Users\Administrator\Music\iTunes\
Should We Stick with iTunes on Windows 10
After solving iTunes won't install on Windows 10 and iTunes won't open on Windows 10 problems, you might keep running into other iTunes problems like iTunes freezing Windows 10, constant iTunes error codes, iTunes not recognizing iDevices , Music DRM protection problems, etc.
Hopefully the iTunes app on Windows store can run better and more smoothly on Windows platforms with less restrictions and feature-cuts. But until that day, why not try DearMob iPhone Manager on Windows 10 to replace the troublesome iTunes for some time?
Try DearMob iPhone Manager Now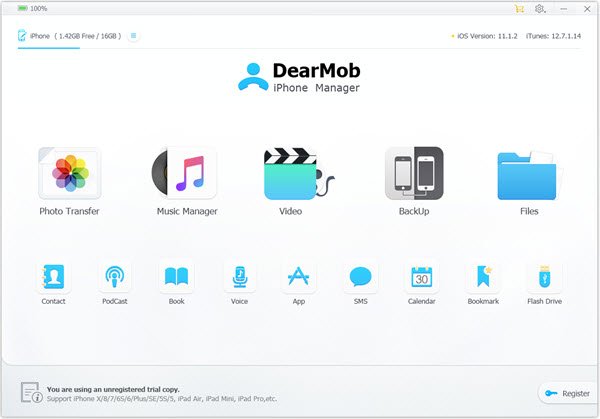 DearMob iPhone Manager is a professional iPhone backup transfer tool, great enough to replace iTunes for iPhone management. It helps avoid iTunes library's sync & replace problem and let you manage/backup/sync one iPhone/iPad on several computers without losing data.
With support for Direct-attached storage (DAS) and Network-attached storage (NAS), it allows users to backup and transfer all iPhone data directly to external hard drives, USB drives, CD-RW, as well as NAS devices.
With no limits to file formats, this iTunes alternative Windows 10 can handle 12 types of iPhone data including Photo, Music, Video, Book, Calendar, SMS, Contact, and lets you choose iPhone backup location.