[Solved] iCloud Photos Not Syncing Issues & Solutions
By Joakim Kling - Last Updated: Contact Author

Apple fans may have found that numerous instances where iCloud Photos fails to sync/share photos to other devices, and these issues can be blamed for some complex and unknown technical problems.In this article, we have gathered some problems and solutions of iCloud Photos sharing not available on Windows 10 PCs, to macOS computers, to Apple TV and even to new iPhone/iPad. Let's take a look at the troubleshooting tips.
iCloud Photos Not Sharing on Windows 10?
Use DearMob iPhone Manager instead
Two-way transfer photos between iPhone X and Windows (10);
Support transferring camera roll, selfie, bursts albums, etc;
Easily sort photos by date/month/year with 1-mouse click;
Manage edited/original/live photos with geotags retained.
Make sure that you've enabled iCloud photos and iCloud photo library on both ends first before identifying it as a not syncing problem. Keep in mind that:
Tips & Notes
1. iCloud photos is only compatible with iOS 8.3 or later and OS X Yosemite 10.10.3 or later.
2. Keep all your devices connected to the internet via Wi-Fi.
3. Sign in all the devices using the same Apple ID.
4. Make sure that your iCloud storage is adequate for all your photos.
How to Solve iCloud Photos Not Syncing on Windows 10/8/7 Computers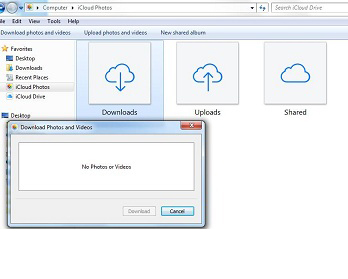 For those who are still using Windows 8/7/vista, solutions are easy - enable iCloud photos on Windows PC. To do that, you should first download iCloud for Windows app.
As stated above, sign in iCloud for Windows using your Apple ID and set up iCloud photos:
1. Open iCloud for Windows.
2. Next to Photos, click Options.
3. Select iCloud Photo Library.
4. Click Done, then click Apply.
Then, turn on iCloud Photo Library on all of your Apple devices.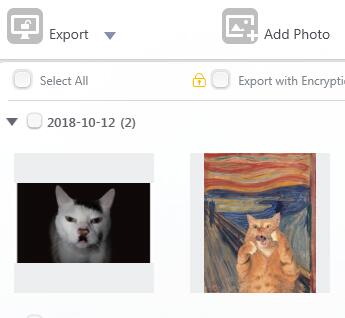 For those who has already updated to the latest Windows 10, your best chance lies in DearMob iPhone Manager.
This two-way photo transfer manager can efficiently sync all your photos from iPhone to Windows 10 and transfer photos in Shared albums backup to iPhone/iPad.
It sorts out all your photo albums and let you choose certain photos to sync, without duplication.
How to share iCloud photos on Windows 10:
1. Simply install DearMob iPhone Manager on Windows 10;
2. Connect an iPhone/iPad to a Windows 10 PC with a cable.;
3. Click Photo tab to sync photos for free.
Go to detailed guide on how to sync photos with Windows 10 >
How to Solve iCloud Photos Not Syncing to macOS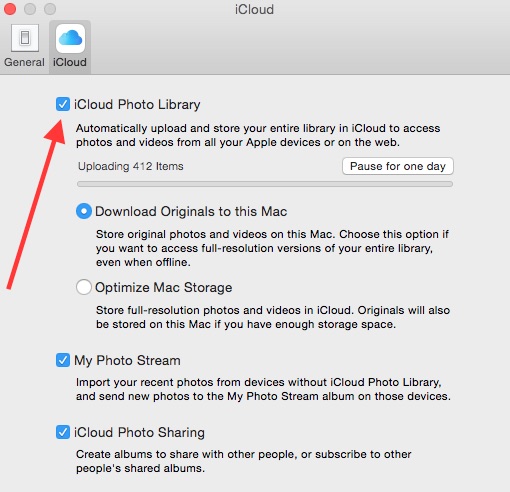 How to enable iCloud photos on macOS:
1. Open Photos for OS X.
2. Select Photos from the menu bar.
3. Select Preferences from the available options.
4. Click on the iCloud tab in the pop up window.
5. Check the box titled iCloud Photo Library.
Since macOS innately builts with iCloud, simply enable it on a Mac and you are good to go.
How to Solve iCloud Photos Not Syncing to Apple TV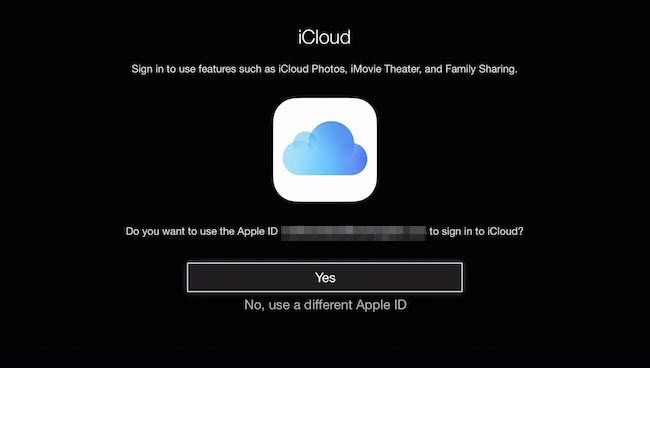 How to enable iCloud photos on Apple TV:
On Apple TV (4th generation or later):
Go to Settings > Accounts > iCloud, then turn on My Photo Stream.
On Apple TV (3rd generation and earlier)
1. Go to Settings > iCloud.
2. Select Sign In, press the center button on your remote, then follow the onscreen instructions to enter the Apple ID and password you use with iCloud.
3. Select iCloud Photo Settings, press the center button on your remote, select Turn On My Photo Stream, then press the center button on your remote again.
How to Solve iCloud Photos Not Syncing to iOS 13 iPhone/iPad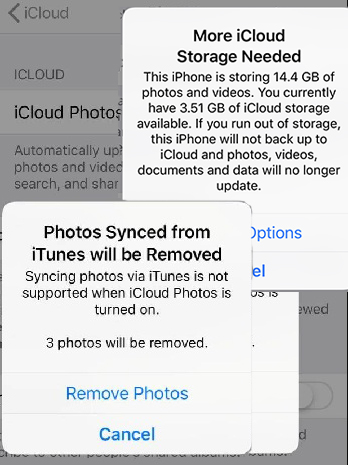 To enable iCloud photos on iPhone/iPad can be very simple:
• Open the Settings app.
• Tap iCloud.
• Select Photos.
• Toggle on iCloud Photos
However, it is easier reading the guide than getting things done. There is a major problem lying behind iCloud Photos cannot be enabled - insufficient iCloud storage when updated to iOS 13. When you want to enable iCloud Photos, syncing photos via iTunes will also be disabled.
First, this altert is totally scary when you have no idea of which 3 photos would be removed! And when i click on "remove photos", it gives me two options: Upgrade iCloud storage, or give up enabling iCloud Photos. All because that my current iCloud storage is not adequate. But the point is that, I still have 3.51GB free iCloud storage available. And if I insist enabling iCloud photos, I'll have to pay for the monthly fee.
How to solve this More iCloud Storage Needed issue to re-enable iCloud Photos?
We need DearMob iPhone Manager, which can let you transfer all photos from iPhone to computers and clear up your photo storage. After all photos being backed up on your computer, you can then delete all those photos on iPhone to spare room for iCloud storage before re-enabling them.
How to Avoid iCloud Photo Not Syncing Using DearMob iPhone Manager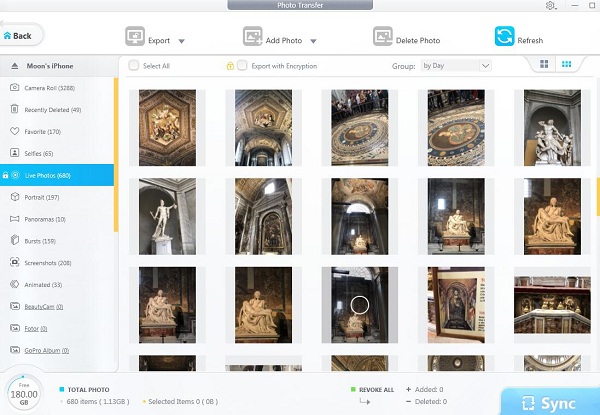 Step 1: Install DearMob iPhone Manager and click Photo on the main UI.
Step 2: Select your targeted album in the sidebar, check Select All on the top left corner of the window and click Export (You can also check Export with Encryption to have all your photos covered).
Step 3: On your iPhone, delete all existing photos to release storage. Now you can enable iCloud Photos without losing any photos since they are all backed up already.
Tips:
1. Window users can select Export HEIC to JPG on the drop-down menu of Export tab to turn HEIC image files to be viewable on Windows.
2. Click the Group tab to view photos by Year/Month/Day or neither.
3. Click the dots icon on the top right corner of the window to change the size of thumbnail.
DearMob iPhone Manager is a professional and nifty photo backup and transfer tool compared to iTunes that can let you transfer photos from iPhone to computers with encryption. It is a great workaround when iCloud or iTunes goes into trouble.