How to make a TikTok a ringtone/alarm on iPhone?
When we browse the TikTok video, we will find that those viral videos have a lot of great dance trend background songs. How to quickly make a TikTok into a ringtone/alarm for iPhone has become our urgent appeal. Especially sometimes you don't know the name of the background song, or the music you like is actually a cover version not the original, or the sound is a TikTok artists' original song or some sea shanties "duets" developed by successive uers, which cannot be found on other music apps. No need to search for those TikTok ringtone sounds, this step by step guide teaches you how to directly make a TikTok sound your ringtone on iPhone once you watch the video.
The whole procedure can break down into three steps:
Step 1: Download a TikTok video;
Step 2: Turn TikTok video into audio (MP3 Format) and save MP3 in music library;
Step 3: Set the audio as iPhone ringtone/alarm sound;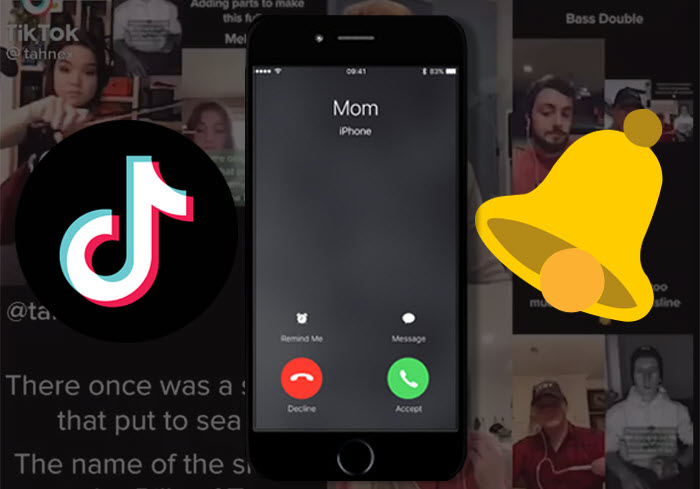 Step 1: Save a TikTok Sound as a Ringtone on iPhone
There are mainly three ways to get a TikTok video: through a direct download, recording video, or recording audio using voice memo.
a. Direct download TikTok video
First, you need to download the video to your iPhone. And TikTok allows you to do that within the app.
1. Open TikTok and choose the video - e.g. Wellerman, you want to download.
2. Tap the share Arrow icon and choose to save video.
The video will be auto-downloaded to your iPhone Photos app in the video gallery.
b. Record TikTok video on iPhone
Although TikTok allows for video download directly within this app, you can also use screen recording method to record part of your own voices or vibe into the track as a DIY version of the original sound. 1: Go to iPhone control center and hard press tap the screen recording button;
There, you will see a couple of apps that you can record directly.
You can either choose TikTok or leave it just there. You might be insterested picking a sound from 2021 TikTok Sound Top 100.
2: Tap the Microphone Off button to set it to the mode – ON;
3: Now tap the start recording button and open the TikTok to record the desired song you want to set as your ringtone;
c. Record a TikTok audio MP3 File
You can find a quiet place to do this - using Voice Memo to record and save a TikTok sound as an audio on iPhone. Then, use a seperate app - GarageBand for the rest.
1: Open your voice memo and your TikTok video
2: Tap to start recording and shift to the TikTok interface to play back the video
3: Stop recording when the video ends and the audio should be found in your Voice Memo app
4: Locate the voice memo and tap Share and Save to files
5: Use GarageBand to turn the recorded TikTok into alarm/ringtone for iPhone
Step 2: Turn a Sound from TikTok into MP3 Audio File
You may need some extra help on this task to transcode the downloaded/recorded TikTok video into audio. You can either search and convert the video using online converter tools or download an converter app for local usage. We'd also recommend a transcoding software tool - VideoProc to make the video to audio conversion an easy task done.
1: With VideoProc open, click on the +Video button to add the downloaded TikTok video.
2: Under the Music tab below, choose the output format MP3.
3: Click the "Start" button to start converting the video.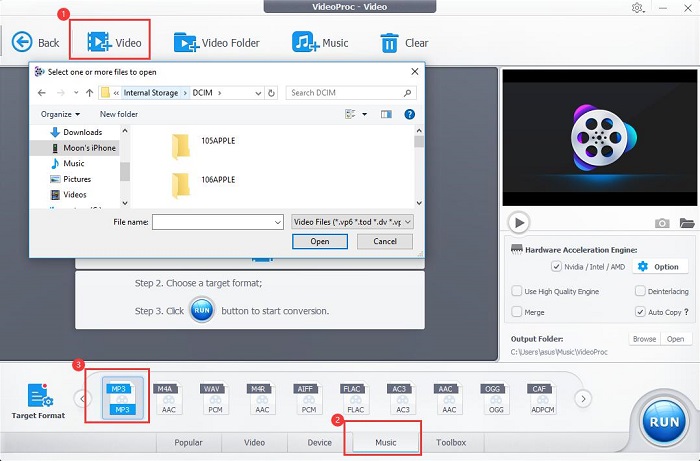 Step 3: Make a TikTok Sound Your Ringtone/Alarm for iPhone
There are mainly two ways to turn a TikTok sound into a ringtone for iPhone: To use DearMob iPhone Manager or use the iPhone built-in app Garageband. If you'd like to make dozens of ringtones and alarms at one go, we'd recommend you using DearMob iPhone Manager which offers a batch ringtones setting feature.
How to make a sound from TikTok your ringtone iPhone using DearMob iPhone Manager?
1: With iPhone connected to your PC/Mac, open DearMob iPhone Manager and go to Music Transfer;
2: Dirctly drag the Wellerman TikTok sound to the panel and hover your cursor on the track;
You'll see a Make Ringtone icon and click on it.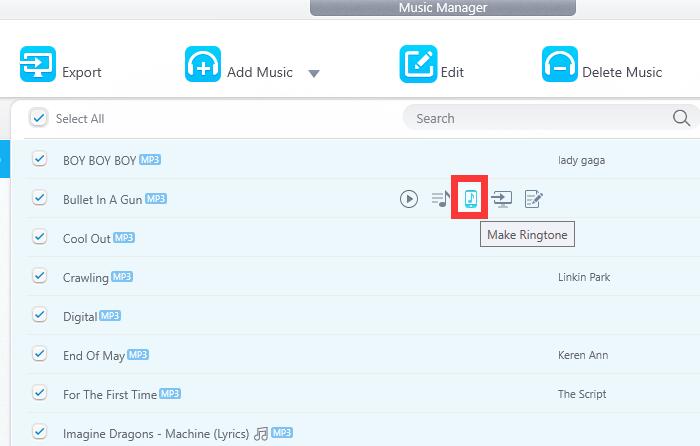 3: A ringtone setting panel will pop up and you can drag the heads to select a part of the TikTok as iPhone ringtone.
4: Click Sync button to apply all the settings.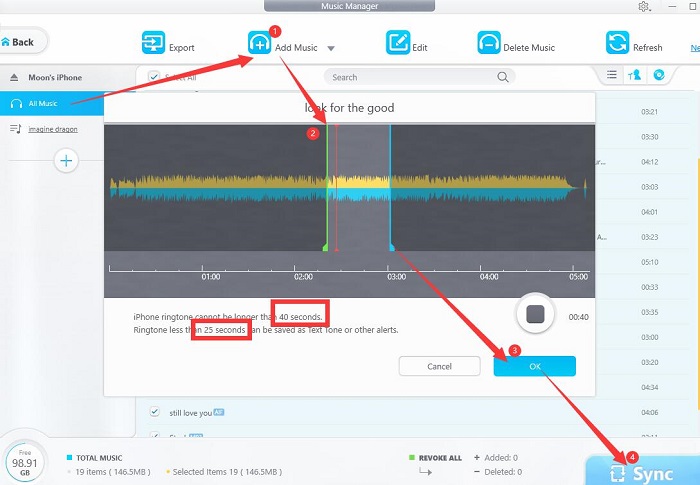 Tips: To make TikTok iPhone ringtone, the audio should be no longer than 40 seconds. However, to make the TikTok sound your alarm for iPhone, the audio shall be less than 25 seconds.
How to make a TikTok your ringtone iPhone using GarageBand?
GarageBand can help us export audio directly into Ringtone, but one need some extra load of work to create individual projects one by one.
1: With GarageBand open on your iPhone, swipe and tap the Audio Recorder (Mic icon) to record a TikTok sound directly.
You can also turn the pre-recorded voice memo into ringtone by combining the track in GarageBand. 2: Tap the Red recording button to record and the stop button to end the recording
3: Tap the arrow down button > "My Songs" to save the recording.
4: On the right upper icon tap "Arrow up" icon to share the recording as ringtone and export it and use it as standard ringtone, Text tone, or assign to contact.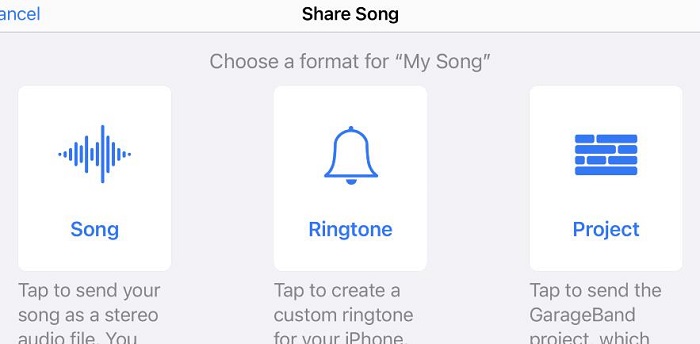 Without using iTunes or iTunes library, TikTok users can easily make a TikTok sound into ringtone for iPhone by following the above steps. And it applies even broader to making any video sound your alarm or ringtone on iPhone, with or without computer.
Top Trending TikTok Songs List 2021