No matter it is a trending YouTube video, a TikTok video or a recorded remix, or a video of a live DJ Battle, the plain steps to turn a video into a ringtone on iPhone can be boiled down to three: Step 1. Download the video online; Step 2. Convert the video to MP3 audio; Step 3. Set the audio as an iPhone ringtone. And here we tell you how to accomplish those 3 steps one by one.
Hot viral videos and songs are boosting every day and surely there will be one or two of them that catch your ear like an earworm. From Wellman duets to Lubalin's Internet Drama Series to Macklemore's Trump's Over freestyle, to TikTok Silhouette Challenge Songs - Paul Anka's "Put your head on my shoulder" and "Streets" by Doja Cat, who wouldn't want to make those great songs flow in their daily life? And here's how to make ringtone from video file on iPhone.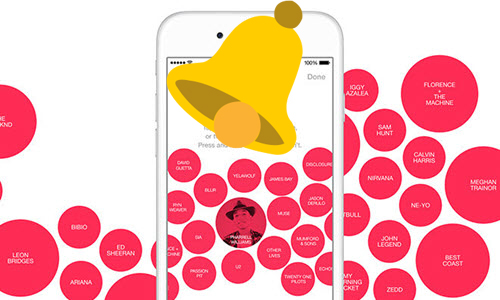 Step 1: Download the Online Video
While TikTok allows for the direct download of a video, for other online video-sharing sites, you cannot directly get the videos off-site but there are plenty of tools to help you download the likes of YouTube music videos, Facebook videos, Twitter videos, etc. Online download sites like ytmp3.com and ssstik.io can cover your basic need of a couple of videos to MP3 downloads. All you need to do is to input the video link to the URL box and click the download button to get audio directly.
While ytmp3.com is mainly for YouTube videos, ssstik.io is a great place to extract the audio from a TikTok video link.
Procedure 1: Copy and input the TikTok video URL to the ssstik.io download box;
Procedure 2: Tap the button to download the MP3 audio version. However, for a stable download of a pile of videos, we'd recommend free tools like 5KPlayer. It empowers you to download the M4a audio directly or convert it to MP3 right after the download. We'd also recommend VideoProc, more of a converter with basic video editing features, which lets you download and convert the video to almost any format you prefer.
Procedure 1: Copy and paste the URL into the URL box of 5KPlayer on the YouTube download Panel;
Procedure 2: Click the analysis button and wait for the software to parse the info;
Procedure 3: Click the download button to save the video locally;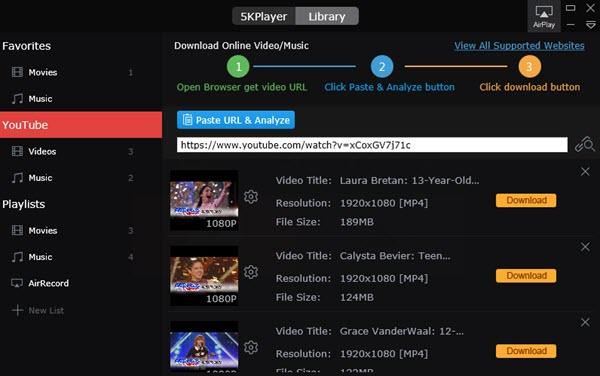 When you can download a video, try not to record it. Since the quality of the recorded version can be far less appealing to the ears than the converted ones. No matter how perfect a silent environment you might create, an accident can happen and you might still end up recording some unwanted sounds in the audio.
Step 2. Covert the Video to MP3 Audio
In addition to 5KPlayer, the online converter tools are also trustworthy companions. Some allow you to download and convert the video altogether - by inputting the video URL, you can choose to download only the audio part of the video in MP3 format. However, to make piles of local videos as your ringtone/alarm on your iPhone, you may need offline converter tools without uploading all of those videos online.
#1 Convert video to MP3 using 5KPlayer.
Find the video in the library and then click the convert button to convert the video to MP3 audio;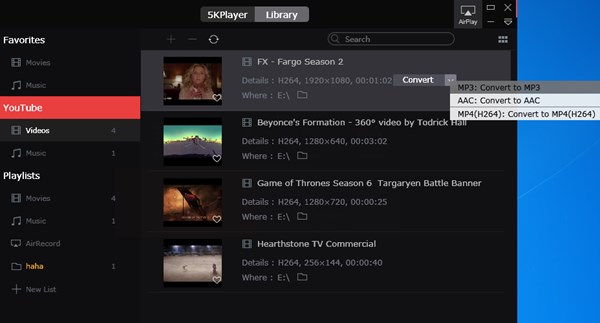 #2 Convert video to audio using proffessional converter - VideoProc Converter.
Procedure 1: With VideoProc Launched, go to the Video tab and load the video in the converter.
Procedure 2: Choose a Music format - MP3/ACC as the target transcoding format.
Procedure 3: Click Run and you'll meet the MP3 audio soon enough.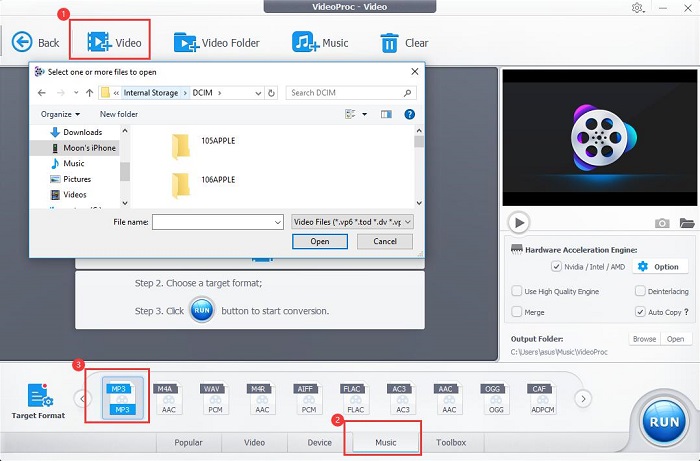 Step 3: Make a Video Your Ringtone/Alarm on iPhone
DearMob iPhone Manager and the iPhone built-in app Garageband are both good choices to take care of your iPhone ringtone making. The difference is the user scenarios. When you only need to make one or two videos as your iPhone ringtone/alarm, Garageband is surely enough for the job. However, when you have piles of videos to be made as iPhone ringtones and alarms, we'd recommend you use DearMob iPhone Manager which offers a batch ringtones setting feature.
#1 Use Garageband to make videos your iPhone ringtones.
Procedure 1: Open the Garageband app and tap Create Song;
Procedure 2: Tap the Audio recorder and then the Editing icon;
Procedure 3: Tap the audio joining icon to locate the audio track in your Files or Music app;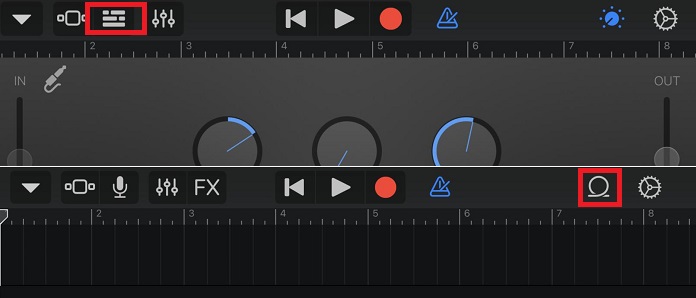 Make sure that you have all your ringtones saved in the Files app or Music app for easier spotting.
Procedure 4: Choose the converted video and hard press on the track and drag.
Garageband will start importing the file, and you'll see the track appear in the editing panel.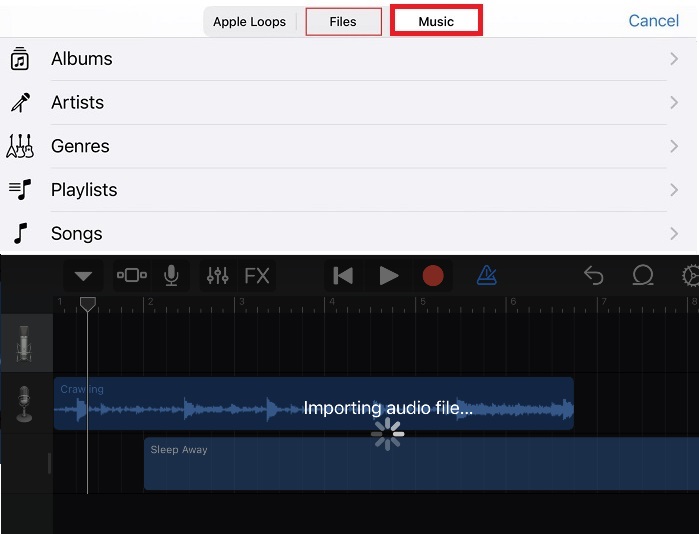 Procedure 5: Now you can trim the audio to the length of a perfect Ringtone or alarm for iPhone.
The advised ideal audio length for iPhone ringtones is below 40s, while 25s for text tones. As for the iPhone alarm sound, there's only however long you like.
Procedure 6: Go back to My Songs and select the newest song you just created and tap the arrow up share icon to share as Ringtone.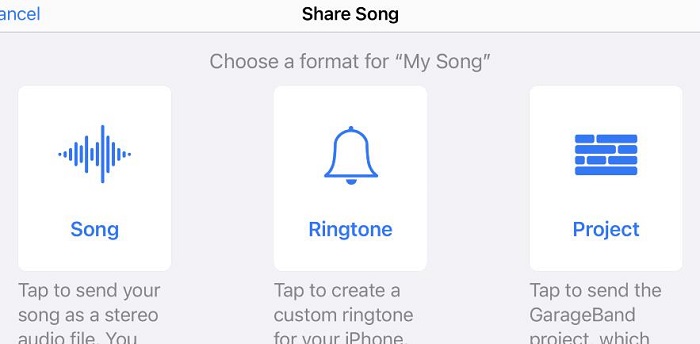 #2 How to make a video your ringtone for iPhone using DearMob iPhone Manager.
Using DearMob iPhone Manager to make dozens of iPhone ringtones out of videos is your second-to-none choice among all the possibilities. You can easily edit 10-20 tracks and one-click transfer them all together to iPhone ringtone list. The best part, it can help make ringtone from video file on iPhone and you can also make YouTube video your ringtone for iPhone.
Procedure 1: Launch DearMob iPhone Manager and make the iPhone connected to the computer.
Procedure 2: Choose the Music Manager tab and hover your cursor over the music tracks.
There, you will see a Make Ringtone icon and Click on it.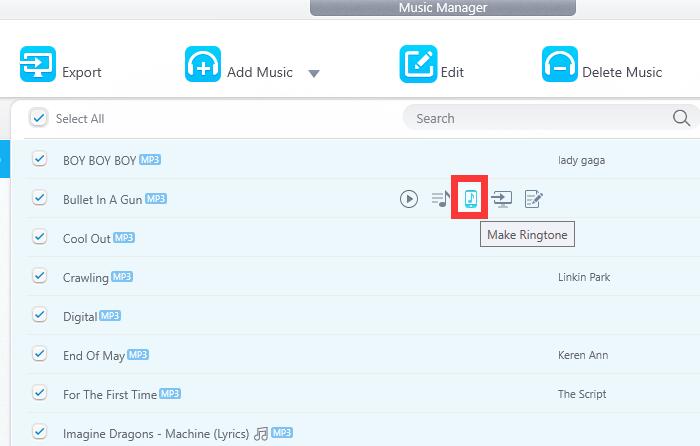 Procedure 3: A ringtone setting window will appear and you can drag the heads to select a part of the TikTok as an iPhone ringtone.
Procedure 4: Click the Sync button to make the ringtone settings take effect on your iPhone.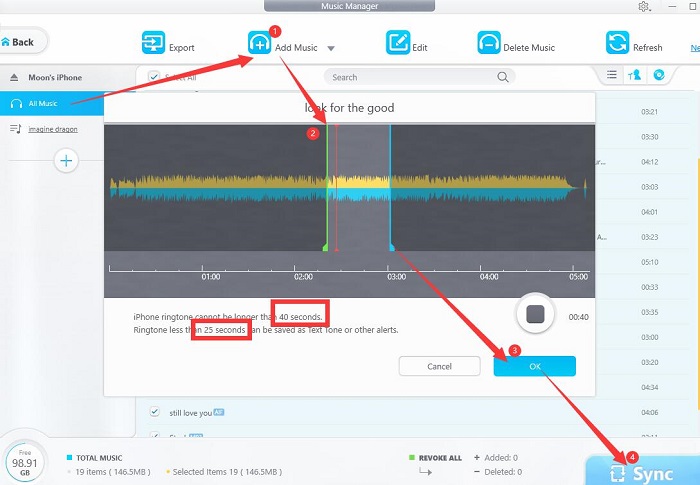 Then, open your iPhone clock app, or in the settings for iPhone ringtone, you can browse all the synced songs in the ringtone list. Simply choose one to make your iPhone ringtone/alarm as you like, including the Game of throne theme song. The tool also allows you to delete unwanted ringtones and text tones.