How to Convert M4P to MP3 on Windows 10/macOS
By Joakim Kling - Last Updated: Feb 28, 2020 | Contact Author

What is M4P file and why convert M4P to MP3? How to convert M4P to MP3, on Windows 10/macOS Ventura/online? How is this related to audio DRM removal? You will find your answer here after reading this post.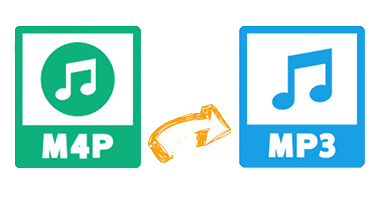 Meet DearMob iPhone Manager
Fastest M4P to MP3 Converter for Windows/Mac
Superfast convert M4P to MP3
Superfast export/import M4P songs
Windows 10/macOS Ventura compatible
100% audio quality reserved after conversion
M4V to MP4 Contents
What is M4P extension format?
A file with the M4P file extension is a typical iTunes Audio file from iTunes Music Store. It's really just a DRM copy protected AAC file created by Apple. Therefore, unless you remove DRM from M4P or in another phrase - convert this M4P to MP3 unprotected format, you might not end well playing them in your free multimedia players locally.
How to Convert M4P to MP3 without iTunes?
How to convert DRM protected M4P music to MP3? How to remove DRM from M4P? You can do this using M4P to MP3 converters!there are many kinds of M4P to MP3 converters to recommend, which highly depends on your exact demand:
For direct iPhone/iPod M4P to MP3 transfer, we recommend you using DearMob iPhone Manager to get the converted file instantly transferred out from iOS devices.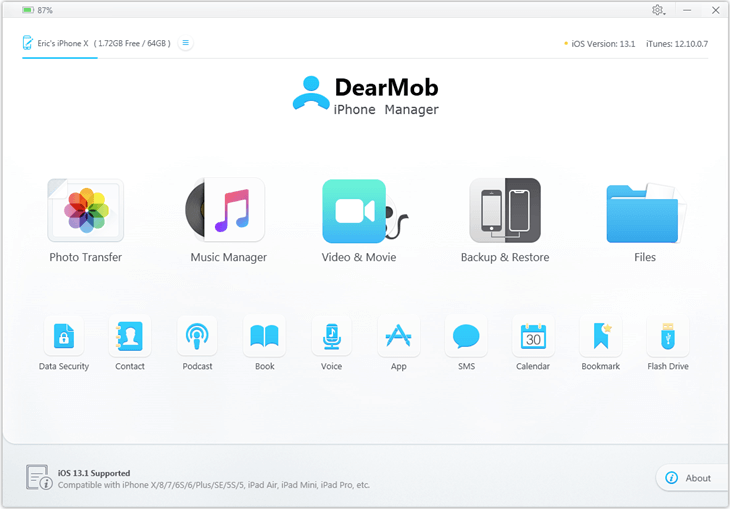 Step 1: Download DearMob iPhone Manager.
Step 2: Connect iPhone with your computer via lightning cable.
Step 3: Download songs from Apple Music to your iPhone and enable iCloud to sync songs to your iTunes.
Step 4: Click to download songs from iCloud to iTunes Library so that DearMob iPhone Manager can access to the songs and remove DRM protection.
Step 5: Visit the "Music" tab on DearMob iPhone Manager. There you shall see purchased songs shown in a list tagged with "DRM".
Step 6: Choose songs you want to remove DRM from and click on "Export" which will take you to a dialogue box saying "This song is protected by iTunes DRM", click on "Remove"
Method 2: How to M4P to MP3 Online - Filezigzag or Onlineconverter
For M4P files no more than 2, the conversion process can be done online without getting a third-party converter. You can resort to web-based online M4P to MP3 converters like Filezigzag and onlineconverter.

How to convert M4P to MP3 via Filezigzag?
Step 1: Visit Filezigzag and follow its online guide
Step 2: Select file to convert from your local file folder,
Step 3: Select a format (MP3) to convert to.
Step 4: Enter your email address and click to convert.
Note: you can download the converted mp3 audio file instantly or by email.
The only two problems here are:
1. You will have to upload your audio files online to make the conversion and download it from online for saving locally. The whole conversion process can be very slow and highly relied on your internet connection.
2. Giving out your email address is the price to pay: You are required to enter your email address before clicking on M4P to MP3 convert button. It's not totally free cause your privacy is the price to pay.
Method 3: How to Convert M4P to MP3 on Mac using Sound Recorder
If you are not concerned with audio quality, M4P to MP3 convert via audio recording can be a good choice - fast and stable. You can make use of Soundflower or Loopback (developed by the same team as Soundflower) paired with Audacity. Get the software prepared if you haven't yet!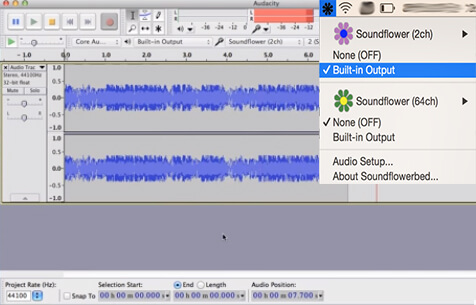 After installing Soundflower and Audacity, you will can head to:
system preference > sound > output > Soundflower (2ch).
Step 1: Open Audacity and hit Preferance > Devices > Recording > Choose Soundflower (2ch) > OK
Step 2: Tap the red "record" button to start recording the M4P file you are playing on the Mac.
Note: Audacity won't record voice or noises outside of the system audio output, unless we can get help from some hardware, for example, a microphone. And not just on Mac, with a qualified mic, we can also apply Audacity for much better iPhone sound recording.
SUMMARY
You can choose according to your own preferences to get M4P converted to MP3, or you can try out our DearMob iPhone Manager free trial version first to make the transfer a faster, more stable and easy work to do.