How to Fix iPhone Keeps Restarting After Installing iOS 13
By Joakim Kling - Last Updated: Contact Author

"My iPhone keeps rebooting over 20 times yesterday and it's almost driving me crazy. I'm asking for help here." – Apple User
There are hundreds of Apple users reporting that their iPhone keeps restarting under different circumstances and looking for a solution once and for all. Actually, the unexpected reboot of iPhone is roughly divided into two situations. 1. iPhone restarted every now and then, which is inconvenient for daily use (e.g., when an important call is ringing); 2. iPhone is constantly rebooting and cannot be operated at all. Here in this article, we'll give you corresponding solutions for both cases.
Note: Before you jump into the details, please back up your iPhone in case you need it. If your iPhone randomly restarts, you still have the chance to access iPhone content. You can give your iPhone a full backup, and also selectively export important data such as photos to computer.
Situation 1. Fix iPhone Randomly Restarts When You Still Can Operate on iPhone
Solution 1. Delete malfunction Apps.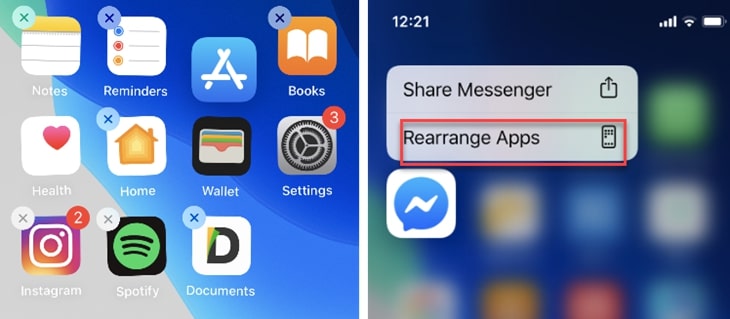 If you installed an app just before this issue started, then you can delete it, upgrade it or re-install it after deleting.
Tips: If you get used to long press and hit X to delete Apps, on iOS 13, it's a little different. With haptic touch enabled, you can press and drag the App for the X icon to show up, or you can firmly press the App, tap Rearrange Apps, then you will be able to see the cross mark.
Solution 2. Update iOS to the latest stable version.

Some old iOS versions may cause problems so you can try to update your iPhone to the latest version.
Solution 3. Remove SIM Card.

If you just inserted a new SIM card to your iPhone then just remove it and install it again.
Solution 4. Force Restart iPhone.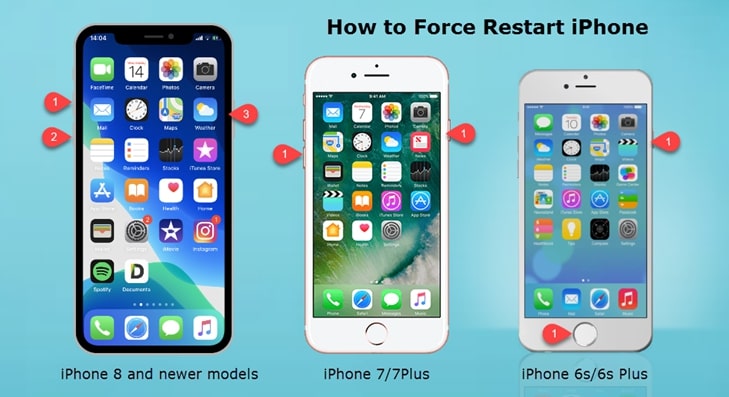 Sometimes a simple hard reset can fix the problem of iPhone keeps restarting.
Solution 5. Reset All Settings.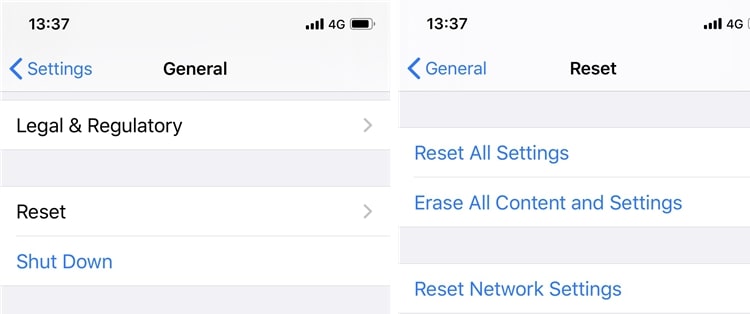 There may be some problem in your iPhone settings so just try to Reset All Settings. Don't tap on Reset All Content and Settings, which will wipe all existing data.
Solution 6. Install Stable Version.
If you are using the beta version then probably that's what caused iPhone keeps restarting issue. You can downgrade iOS to install a stable version.
Solution 7. Check iPhone Battery.

Check your iPhone battery health by going to Settings > Battery > Battery Health > then you will see two relevant indicators of battery health: Maximum Capacity and Peak Performance Capability.
Situation 2. Fix iPhone Keeps Restarting When You Cannot Access Home Screen
If your iPhone keeps restarting and you can't enter the settings to upgrade or delete the app, you can also try to remove the SIM card, or to hard reset the iPhone. If it is useless, please try the following methods.
Method 1. Put iPhone into Recovery Mode with iTunes or Finder.
If the tips above don't work, then you can try to put your iPhone in the Recovery mode:
Step 1. Make sure that you're using the latest version of iTunes/Finder. If the software is already running, close it.
Step 2. Now connect your iPhone into your PC or Mac using a USB cable, and fire up iTunes or Finder.
Step 3. Put your iPhone into recovery mode that can be detected by iTunes. The buttons to press are dependent on your iPhone or iPad models: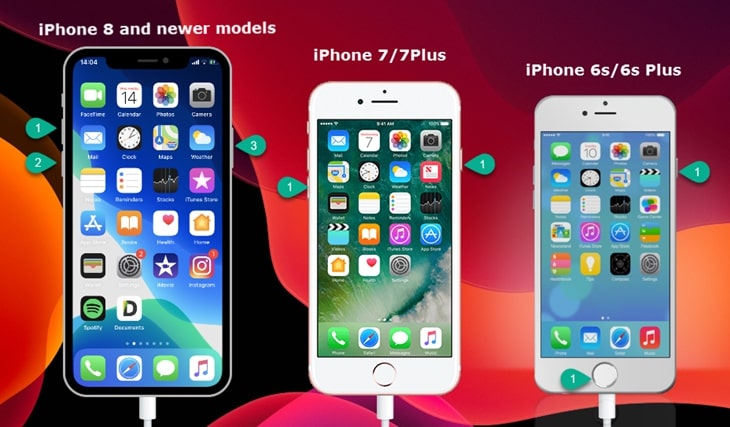 • iPhone 6s and earlier models: Press and hold the Home button and Lock button, you will see the slider after 3 seconds but don't release, keep pressing the buttons for 10 seconds or more. Release both buttons when the Recovery Mode screen appears.
• Phone 7/Plus: Press and hold Volume down button and the Side button at the same time, you will see the power-off slider appears but keep pressing the buttons until you see the Recovery Mode screen.
• iPhone 8/X and newer models: Press the Side button and Volume Down button and don't release when the Apple logo appears. Keep holding until you see the Recovery Mode screen.
Step 4. A Window will pop-up in iTunes offering you options to Update or Restore the iPhone. Choose Update.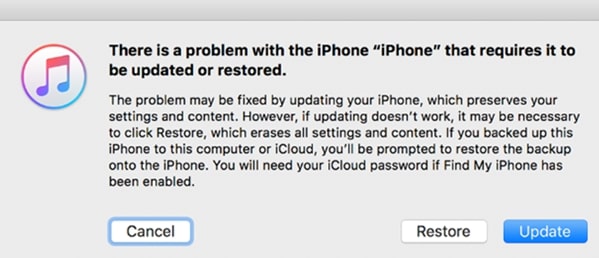 • This will update your iPhone to the lastest stable version of iOS while still preserve your data. However, if it doesn't work, you have to choose restore and that will wipe your iPhone. Though you can later restore backup from iCloud or iTunes.
Method 2. Enter DFU Mode.
DFU mode can be your last success to fix iPhone keeps restarting problem, but it might also brick your iPhone. If you are not sure how to proceed properly, you can seek help from Apple Store technicians.
The button to press is quite different on various iOS models, refer to this article to put different iPhone iPad models into DFU mode. Below is a quick demonstration on how to put iPhone X to DFU mode.
Step 1. Connect iPhone X to your computer. Run iTunes and turn off your iPhone.
Step 2. Press and hold down the volume down button on the left side and hold the On/Off button simultaneously.
Step 3. Release the On/Off Button but keep holding the volume down button for about 5 seconds. (If you see the "Connected to iTunes/Computer" screen, then you've held it too long and will need to start again.)
Step 4. If the screen stays black, and can be detected by iTunes, that's it! Your iPhone should now be in DFU mode.
Step 5. Then you can go with the common procedures to restore iPhone. Click on Restore button and follow instructions on iTunes.
Conclusion
Have your problem fixed now? These tricks work for most users to fix the issue of iPhone keeps restarting and we hope them can help you as well. If you have any other ideas of solving iPhone keeps restarting problem, feel free to contact the author of this post.