"The only reason why I am using this Windows Photos app is because I want to import photos and videos to my pc as backup."
When people are enjoying using free Microsoft Photos to import photos from iPhone to computer directly on Windows 10, some Windows 10/8 users are confused that they do not have that application pre-installed, or mis-deleted. And many Windows 7 users are also wondering where to get Microsoft Photos app for Windows 7. Here, we will let you know how to download Microsoft Photos for Windows, if you don't see Photos app on your Windows computers.
What Is Microsoft Photos App for Windows 10/11
Microsoft Photos App, aka, Windows Photo app or Photos app for Windows is an integration of the former Windows photo viewer, Windows Photo Gallery, and Windows Movie Maker to offer utilities covering photo editing, photos viewing, slide show making and photo transferring, drawing and even video editing.
On Windows 7, what we have now for sure is Windows Photo Viewer app, which only allows users to view, print, rotate graphics without the ability to edit, import, or make albums etc.
P.S. some people might still remember the Microsoft Photo Editor app, which is able to edit your Photos through texturizing, creating negatives, adjusting gamma, and adding transparency to GIF. Sadly, it was discontinued in 2011. And those features are then found in the Microsoft Photos app.
Nevertheless, indicated from user feedbacks, viewing photos using Microsoft Photos app on Windows 10 is like a nightmare since it eats up your RAM dramatically and does no support HEIC format unless you download a HEIF extension. However, Microsoft Photos app is capable of not only viewing, editing but even importing photos from the most strict system iOS and that's one of the many reasons why people are looking for it on their own Windows 7 computer.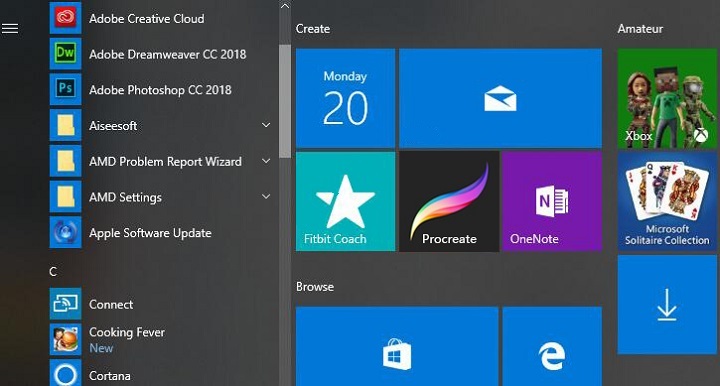 How to Download Microsoft Photos for Windows
Follow the steps to download Microsoft Photos:
Step 1. Go to Microsoft official site;
Step 2. Search Microsoft Photos in the search box;
Step 2. Click the "Get" button to download Microsoft Photos app right away;
However, when you click on system requirements tab, you will see that it is officially stated that Microsoft Photos is an application only designed for Windows 10 system and above, meaning Windows 7/8 are not included. See the official minimum requirements below:
https://www.microsoft.com/en-us/p/microsoft-photos/9wzdncrfjbh4 Microsoft Windows Photos App Review 2023
Advantages of Microsoft Photos
Search your collection for people, places, and things that are automatically tagged for you.
Draw on a photo and share an animated playback of your drawing - this feature could be extremely lovely when you want to send a your groupfies to friends and family with some of your own hand writing blessings.
Fix red eyes and blemishes in photos
View images as a slideshow
Set a photo as your desktop background or lock screen image
Drawbacks of Microsoft Photos
From Wikipedia: "Clicking these buttons (rotate) overwrites the image file (changing its date and Exif data) without warning and without an option to "undo" the action."
The latest update DOES NOT WORK to upload photos and no longer has an option to delete photos after import, while some reported that it stuck while "Importing Photos from USB device 1/XXXX" or "Something went wrong"
Very very slow. It takes forever to load a pic
Also read: How to Import Photos from iPhone to Computer? when encountering the issue of Windows 10 Photos app not importing/deleting photos.
Download Microsoft Photos for Windows Alternative
You can free download Windows Photo app for Windows 7 alternatives for importing photos and videos - DearMob iPhone Manager.
You don't have to merely rely on Windows photo app to import photos to computer for backup purposes, when DearMob iPhone Manager can be a great substitude to export, import and organize all your mobile photos and more iOS stuffs ranging from videos, songs, applications, notes, ringtones, books, contacts etc.
And best of all, it is FREE.
Features:
Transfer zillions iPhone photos from/to computer.
Transfer in full resolution (up to 48MP from iPhone 14 models) and keeps Exif data untouched.
Merge old iPhone photos with new without photo loss.
Intuitively convert or keep HEIC/Live/Raw/GIF/edited photos as needed.
Organize scattered app photos all in one place by time and albums.
Lock and export private recently deleted/hidden albums.
Spot and delete unwanted/undeletable images.