"Picture-in-Picture (PIP) not working on Saved videos in GALLERY and FILES app, I want it mainly for the already saved videos in phone. What to do?"
To watch already saved videos on iOS 14 in Picture in Picture mode, you should know that not all applications support this feature. The application you use to play the video should be working with PIP mode.
As far as we know, the below iOS 14 applications supports PIP:
Communication app that supports PIP: Face-Time
Steaming apps that supports PIP within their own: Netflix, Amazon Prime, Disney+, Twitch, Hulu, and Apple TV+.
Browsers that supports PIP: Safari, Chrome, Firefox
Note: Twitch picture in picture does not work stably on iOS 14 beta 8. With "Play in Background" enabled in app preference, the video playback crashes some times when you shift to another app.
iOS 14 Picture-in-Picture won't work for local media players like VLC, Quicktime, Kmplayer, etc. And YouTube does not support PIP on iOS 14 as well.
However, Apple TV app has a local version called Video and it does 100% supports PIP on iOS 14. In there, under the Library, you'll see two categories – Home Video and Downloaded. All videos saved in this application can be played in PIP mode on iOS 14.
Fix iOS 14 Picture-in-Picture Not Working with Saved Videos in GALLERY/Files
Q: How to watch saved videos on iOS 14 in Picture in Picture mode?
A: Simply transfer those saved video to Apple TV app (Video app)
Step 1: Install DearMob iPhone Manager and launch it.
You will need DearMob iPhone Manager, by using this tool, you can export videos in Gallery and Files app and transfer them back to your Apple TV/Video app. You can also directly transfer TV series and movies from your computer to iPhone Apple TV to enjoy PiP view.
Step 2: Locate all the videos you want to watch in PIP mode and export them.
Case 1: If your videos are saved in Files, direct to Files Tab > Select the video via its path > Click Export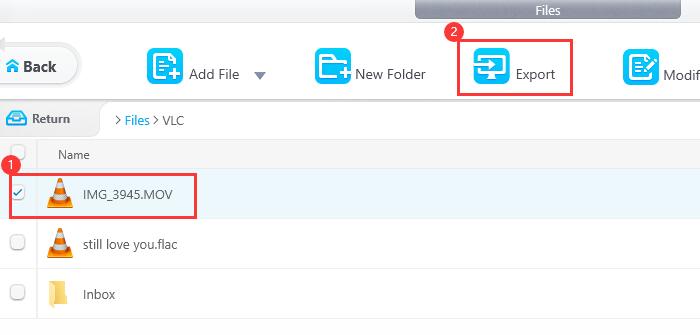 Case 2: If your videos are saved in Gallery, head to the Video/Movie tab > Video Recorded > Select the videos > Click Export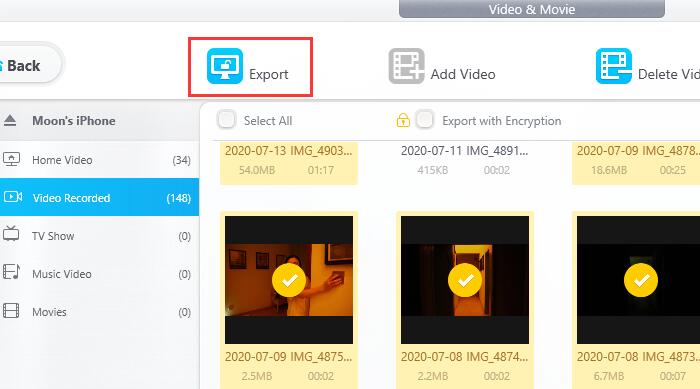 Step 3: Import the video into Apple TV app
Go to Video & Movie > under Home Video > Click "Add video" > Click Sync
Or, you can directly drag and drop the video to the Home Video panel and click Sync button
This time, on your iPhone, you can check out all your saved videos being moved to the Home Video, tap on one and enjoy the iOS 14 Picture in Picture mode now!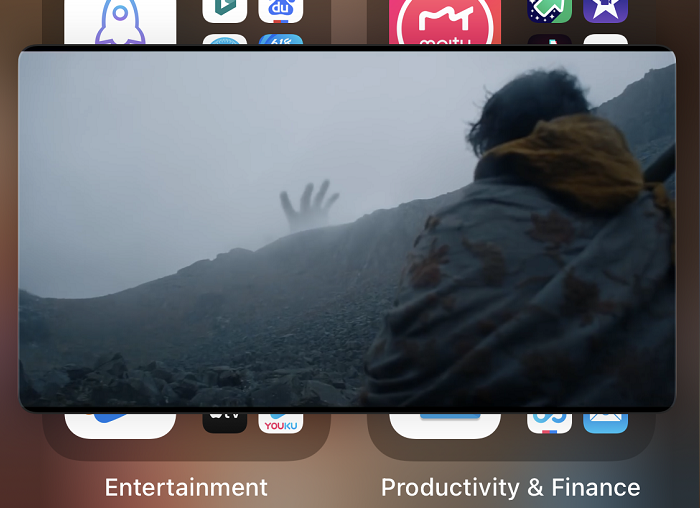 Note: Frrom untrusted sites, it is reported that both the Photos app and Files app might be added to support PIP soon in iOS 14 GM release.
Fix Picture-in-Picture on iOS 14 Not working with YouTube & Other Streaming Apps
Again, YouTube does not support and won't support iOS 14 PIP in the near future. The only way to make those streaming apps work with iOS 14 PIP feature is that you make good use of Safari/Chrome/Firefox, meaning to log in the web version of the video streaming app and those browsers will make PIP mode effective.
Step 1: Open Safari for example
Head to YouTube.com or some of you might interested in Pornhub.com. Make sure the streaming app does offer a web page access.
Step 2: Find your way to start a video playback
Log in or not, it's up to you. You can simply tap on a video clip or a live broadcast.
Step 3: Click the Square icon on the video right lower corner
You need to make the video in Full screen mode before enabling PiP.
Step 4: Find the Picture-in-Picture icon and tap it Your video will then shrink to fit the iPhone screen in PiP size. And you can feel free to swipe to other applications for messaging, viewing forums, etc. The PiP mode video can be moved around, up and down.