What is Procreate for Windows?
With its name first known on iPad and iPhone, many a user tried to search for Procreate for Windows, in an attempt to try out the buzzing and highly praised application without shifting to iOS devices or investing in extra load of money. However, the company has only made Procreate available on iPad – called Procreate and on iPhone- named Procreate Pocket. Thus all you can get in the search results are Procreate alternatives for Windows.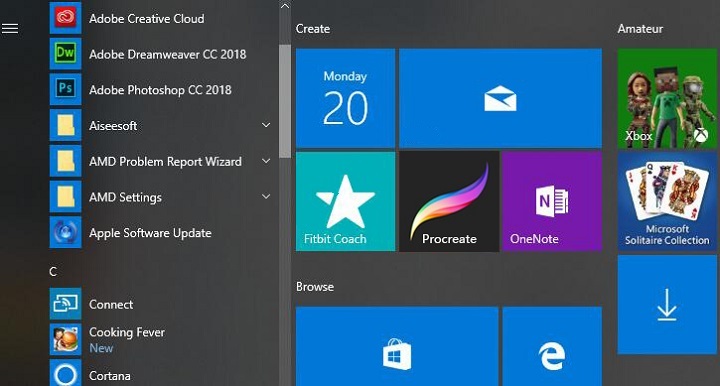 Hell! What a tedious and annoying repeating thing to do! How to select and delete unwanted iPhone photos from Mac computer instead of fussing up on that tiny little screen? Here we go.
How to Download Procreate for Windows 10?
Since some of you might have already dropped $600 on a Gaomon PD1560 tablet, many digital artists don't have the money to drop another couple hundred bucks on a brand new iPad + Apple pencil. And numerous Surface Pro users are also wishing to turn their existing Windows tablets into drawing tablets.
After all, cross platform art development with iPad/iPhone, Windows tablets and Mac/Windows PC is a better environment for digital painter to bounce their art work everywhere. And Windows users are a big marketing target and we believe Procreate is surely well aware of that too.
In the forum, James the CEO & co-founder of Savage has given their attention and positive attitude to this demand. So, hopefully we can see the desktop version of Procreate for Windows and MacOS both on the market, dominating our main machine.
Step 1: Wait for their official release when time is ripe
Step 2: Download Procreate for Windows from the official website
Why Are We Hyped for Procreate for Windows 10/8?
As is said - "The unique brush engine is a game changer"
People are comparing Procreate with Photoshop, and I'd say they are two different things.
Procreate focuses mainly on digital painting, therefore, the ability to tweak and create custom brushes has won its fame and popularity dramatically. Painters can get more control over their stylus like magic.
"Using the default brushes or downloading free Procreate brushes someone else has made may be the most obvious option for getting started. However, I find it so satisfying being able to create something that will help me create something else"
However, Photoshop falls to a boarder use of image manipulation, images of any kinds – photos, web designs etc. They offer certain amount of brushes to aid digital painting, but very limited.
Top Free Procreate for Windows Alternatives 2020
The Free SpeedyPainter 3.6.4 – Opt for Brushes
Love rich brush choices of Procreate? Windows users can indulge themselves in the Brush library of Speedy Painter – every easy to choose among different brushes, import new brushes and even to define new custom brushes. One can specify brush texture, color dynamics, size etc

Another thing we like it is that we can get replay of drawing process and export video of drawing process in to avi video for share, teaching and discussion.
https://www.youtube.com/channel/UC79o10CyHv2a5gWCBxP_I1g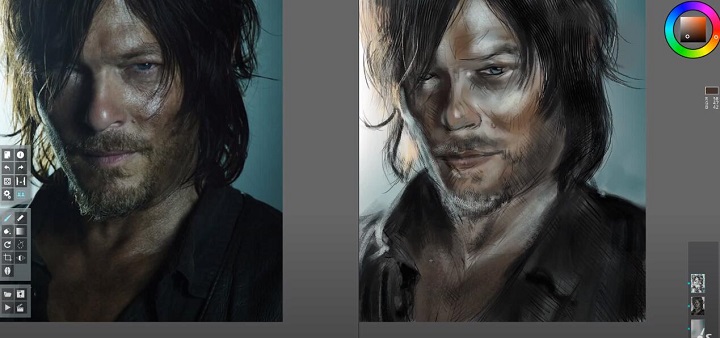 The Free Krita 4 – Brushes & Preset Bundle for Beginners
With 17 unique brush engines, Krita allows you to create your brushes like a pro, color smudge, shape, particle, filter… anything you want to add to your customized brushes. You can also make full use of the preload brushes of over 100. For beginners, you can directly head to Krita Manual and you will be amazed about its introductions and illustrations of all those basic brushes with real hand-on preview. Extremely informative and thoughtful!
https://docs.krita.org/en/reference_manual/krita_4_preset_bundle.html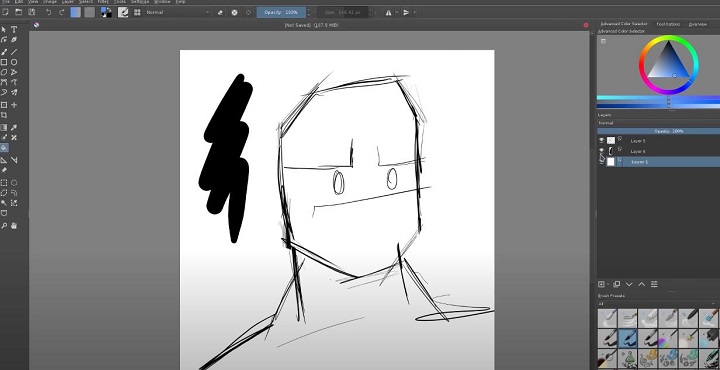 The Free Autodesk Sketchbook
Starting from April 30 2018, Sketchbook no longer requires subscription to run the full version. No more brushes renewal weekly as of 2017 and there are 33 sets in total now. Sketchbook offers a more light and flexible user interface to operate in comparison with the above two applications.
https://drive.google.com/file/d/1IW55BygGsraNVz1qTV2Y7HAuyG2kam6l/view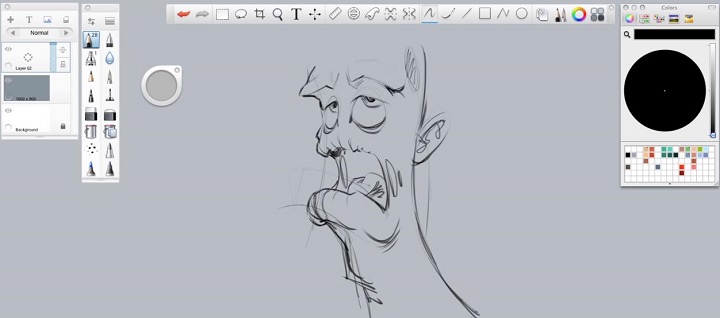 For more brushes, Affinity now offers 9 brush packs for users to buy that can add to almost all digital painting software at a fairly reasonable price.
https://affinity.serif.com/en-gb/store/
Clip Studio Paint also provides thousands of customizable brushes on its assets. Register the Clip studio's ID and you can find people sharing their brushes for certain painting. The only inconveniency is that although it offers English language, all those brushes shared in the community are illustrated in Japanese.
https://assets.clip-studio.com/en-us/search
How to Move Procreate Files between iPad and Windows 10 PC?
Procreate app can eat up your iPad storage very quickly as those increasingly more project files are growing bigger and bigger. And the storage strapped iPad can easily get stuck in the middle of your painting. So, before you paint on the go or switch to Photoshop to continue painting, always remember to backup your procreate files first.
How to move PSD from Windows computer to iPad to continue painting in Procreate?
Step 1: Open DearMob iPhone Manager free version
Step 2: Connect your iPad to your Windows computer and trust the computer, the software will detect your device on its own
Step 3: Click the Flash Drive tab and directly drag and drop the PSD file to the drive.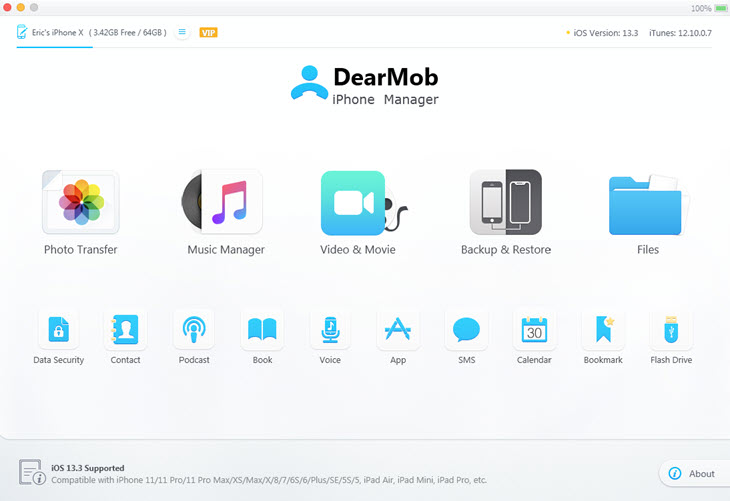 How to move PSD from iPad to Windows computer to continue painting in Photoshop?
Step 1: Head to the App tab
Step 2: Double click Procreate app
Step 3: Drag and drop the PSD file from Procreate app to target Windows folder

Tips and notes
DearMob iPhone Manager can make full backup of your iPad data, make sure that you do it once in a while in prevention of data loss.