Cannot open Apple ProRAW DNG files? Here's the guide on how to view ProRAW images on your Windows and Mac machine.
Apple puts its newest image format under the spotlight - Apple ProRAW – a new RAW format introduced by Apple for iPhone 12 Pro and future products, to obtain raw images directly from the Camera app. While the new standard isn't out nor widely supported yet, the 100 million iPhone users are already hyped for this new spec.
The fact is, Apple has added camera support for the RAW way back from iOS 10. But at that time, the RAW format was not properly available for either editing or viewing due to backward compatibility issues, because the native Photos app and Camera app did not opt in for the format. However, as iOS upgrades yearly, the built-in Photos App on iOS 12 could edit RAW images right away, yet no RAW Photo extension is developed.
With iPhone 12 Pro series coming out and Apple introducing ProRAW photos - in 12-bit DNG format, we can't help wondering what's the difference between ProRAW and RAW.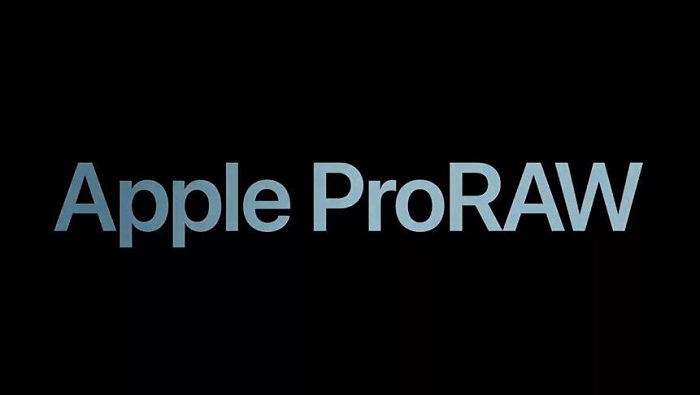 What Is ProRAW? Apple ProRAW vs. Raw (True Raw)
From Apple's official site - "ProRAW gives you all the standard RAW information, along with the Apple image pipeline data. So you can get a head start on editing, with noise reduction and multi-frame exposure adjustments already in place — and have more time to tweak color and white balance."
But, what does this mean? It implies:
ProRAW is a RAW format. This means ProRaw also has an embedded JPEG, a short file header, camera sensor metadata, image metadata, an image thumbnail, and sensor image data.
ProRAW is an optimized RAW format with some color/light adjustments already applied, which makes it less of a true RAW.
ProRAW contains more data than a standard RAW file does, including Deep Fusion and smart HDR3 parameters that only iPhone 12 Pro camera can provide.
Apple ProRAW is an optimized DNG file, which tried its best not to strip out much of the unrecognized metadata from RAW files.
That said, what makes Apple ProRAW better than RAW? - From now on, iPhone photographers can retain full control over color, details, and dynamic range while shooting, and in the meantime have more access to those RAW data for tweaking, to weave a better image outcome. And that's why Apple prefixed Raw with Pro.
Therefore, to sum up, Apple ProRAW is different from true RAW since it somehow still processes the image. Some assume that the new RAW format might bundle the processed image metadata with the actual RAW data. But it cannot change the fact that the image is still processed. As a DNG format file, Apple ProRAW is a natural fit for photo editing software on the market, especially Adobe.
How to Enable Apple ProRAW for Photo Shooting
To enable Apple ProRaw on your iPhone (12 Pro and higher), there are two ways. 1. From iPhone 12 Pro and 12 Pro Max, go to "Settings" > "Camera" > "Format", and toggle on the Apple ProRAW button.
2. From the Camera app, in the upper right corner, you can switch the shooting mode from JPG/HEIC to RAW.
How to View Apple ProRAW Files on Windows and Mac
Can't view ProRAW RAW images? You need Apple ProRAW photo viewers.
Professional photographers can open ProRAW images affluently since they are aiming at editing those raw files using advanced editing software. However, for some novice users who might accidentally record and export this format on Windows/macOS, they can only open the JPG/PNG image in the DNG for preview, not the the actual RAW image.
Here, we'll introduce you several ProRAW image viewers to view the real RAW image as well as the metadata and other info behind the visual.
1. DearMob iPhone Manager – Free Apple ProRAW Viewer and Manager on Windows and Mac
DearMob iPhone Manager can spot Apple ProRAW images while you are browsing millions of iPhone photos. It provides the needed details of a detected picture on your iPhone and gives your ProRAW photos a preview when double-clicked on it. It has support for the ProRAW DNG format pretty much as soon as it came out and can output the images to a computer or external drives.
DearMob iPhone Manager can spot your ProRAW images album and offer either a large or small thumbnail preview. The raw photos can also be categorized in this album.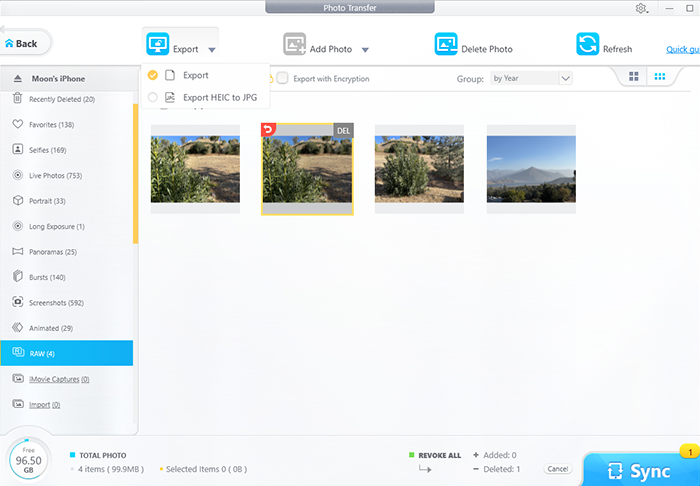 The Raw Image Extension adds native viewing support for viewing images captured in raw file formats produced by high-end digital cameras right in Windows File Explorer or the Photos app. Hopefully, ProRAW captured by iPhone 12 Pro series will be soon supported. By installing the package, you will be able to view thumbnails and metadata of supported raw file formats on Windows 10 natively. The current version of the extension supports a long list of cameras, however some Raw formats like *.CR3 and *.GPR is not currently supported. 3. Faststone - ProRAW viewer freeware for Windows/Mac
This freeware surprises me to support even Windows XP, Vista, Windows 7, which means you can even view ProRAW photos on those obsolete devices in a short time. Faststone reads, converts, and edits photos in BMP, JPEG, JPEG 2000, GIF, PNG, PCX, TIFF, WMF, ICO, TGA, and camera raw files. With a fast updating pace, it will be one of the quickest software tools to support Apple ProRAW.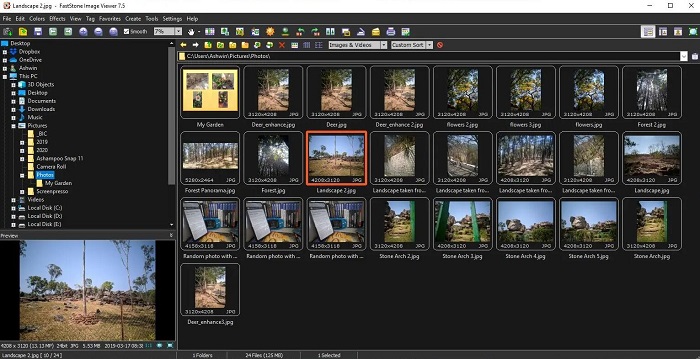 4. Fastrawviewer - Professional & Commercial ProRAW Viewer
The actual RAW and the actual RAW histogram can be shown with this viewer. And we hope this viewer can support Apple ProRAW right after it releases.
It currently has support for almost every single existing RAW format, including native out-of-camera RAW files, DNG files as well as the files converted to DNG/RAW. It smartly deals with the shots taken in the RAW + JPEG mode. One can separate the two files, ignore one of them, or move both around.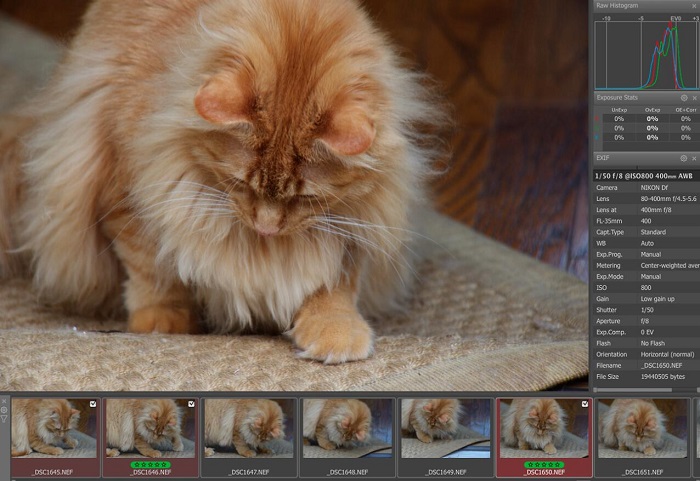 Summary
Since Apple ProRAW does contain a JPEG file, the JPEG image preview should be widely available in theory. However, if you intend to view the RAW image itself, the above ProRAW image viewer can do you a lot of convenience to showcase all the hidden data along with the visual.