The word codec is actually a portmanteau of "compressor-decompressor", so codec is a program created to encode or decode the video and audio from files, streams and broadcasts, so that your media player or computer can understand and play. However, there are hundreds of audio and video codecs and no doubt the variety of codecs will cause compatibility issues especially to video music playback. For example, outdated codecs are hardly supported by the newer hardware or software, and older media players barely can't play codecs in recent days. As a consequence, finding a powerful codec media player is imperative to play any common codecs. Hence, we list top 3 codec players here for you to choose from.
Top 3 Free Codec Media Player for Windows & Mac
No. 1 5KPlayer – Free Multimedia Player with Inbuilt Codec Pack
Supported OS: Windows 10 & macOS Big Sur beta or earlier.
Supported Coding formats:
Audio - FLAC, ALAC, APE, DTS, MP3, AAC, WMA, AMR, AC3, etc.
Video – H.264, H.265, AV1, VP8, VP9, HEVC, WMV, etc.
With inbuilt codec pack, 5KPlayer acts as a versatile codec player to play any common MP4, MKV, AVI, ASF, WAV, 3GP, OGG, etc. container formats in a piece of cake. Even the highly-compressed videos with high resolution like H.265/HEVC 4K and H.264 8K videos can be processed by 5KPlayer as easy as ABC. Besides the old-fashioned media formats, 5KPlayer also keeps up with the trend so as to be able to play 360-degree videos, AV1, VVC and GoPro 4K contents and more. During the playback, 5KPlayer allows you to manually control your video, like cut the video, rotate the video, add subtitles, fast forward or slow down the video.
Besides a codec media player to play multiple video and music files, 5KPlayer comes with exclusive functions including screen mirroring iOS to computer, AirPlay and DLNA stream video music, and download online contents for free. If needed, you can also live streaming IPTV, M3U8 links, Twitch URLs and online radio stations free and no lags with 5KPlayer.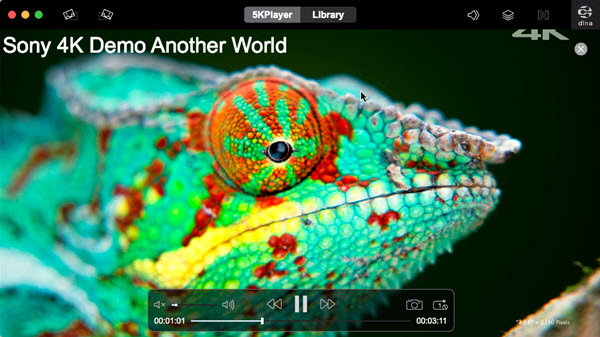 No.2 VLC – Open-source Codec Player Popular among Users
Supported OS: Windows, macOS, Android, iOS, Linux, etc.
Supported Coding formats:
Audio - MPEG Layer 1/2, MP3 - MPEG Layer 3, AAC - MPEG-4 part3, Vorbis, AC3 - A/52, E-AC-3, MLP / TrueHD>3, DTS, WMA 1/2, WMA 3, FLAC, ALAC, Speex, Musepack / MPC, ATRAC 3, Wavpack, Mod, TrueAudio, APE, Real Audio, Alaw/µlaw, AMR (3GPP), MIDI, LPCM, ADPCM, QCELP, DV Audio, QDM2/QDMC, MACE.
Video – MPEG-1/2, DivX® (1/2/3/4/5/6), MPEG-4 ASP, XviD, 3ivX D4, H.261, H.263 / H.263i, H.264 / MPEG-4 AVC, Cinepak, Theora, Dirac / VC-2, MJPEG (A/B), WMV 1/2, WMV 3 / WMV-9 / VC-1, Sorenson 1/3, DV, On2 VP3/VP5/VP6, Indeo Video v3 (IV32), Real Video (1/2/3/4).
It is the more established fashion brand that over 3 billion people choose to download to play videos and music. VLC the codec player plays most codecs with no codec packs needed, say MPEG-2, MPEG-4, MPEG-4 ASP, H.264, DivX 4/5/6, XviD, SV1, 3ivX D4 and H.264/MPEG-4 AVCMKV, AMR, WebM, WMV, MP3… However, nothing is perfect. VLC can't read HEVC/H.265 videos in its earlier versions because VLC is lacking of HEVC/H.265 codec, so sometimes you may encounter VLC not playing MP4 files. Luckily, VLC fixes the problem in version 3.0.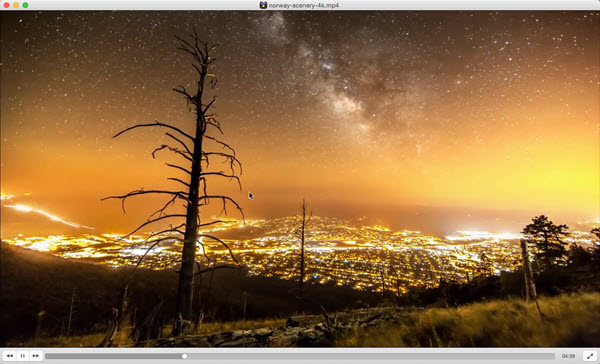 No.3 PotPlayer – Customizable Codec Player Allowing for Adding Any Codecs
Supported OS: Windows
Supported Coding formats: AAC, AAC LATM, AC3, EAC3, TrueHD, MLP, DTS, H.264, H.265, etc
Most people think PotPlayer is a simple media player at the first sight, but after using many times, all of them will be amazed by its powerful functionality. As for codec playback, PotPlayer comes with its own PotPlayer Codec Pack aka OpenCodec so that there is no need to install different codecs all the time when using the player. The OpenCodec also lets users to easily add whatever codecs they want for the advanced purposes. But bear in mind, when you download PotPlayer from its official site and try to install it, you have to check the OpenCodec to be installed during the installation process. Otherwise, PotPlayer won't decode AAC/AAC LATM/AC3/EAC3/TrueHD/MLP/DTS and some functions won't work at all. Also, remember to manually check if the codec is updated whenever PotPlayer gets update.