Free Music MP3 Player Download – Play All Songs and Multimedia Files
You might have downloaded some MP3 or music player without reading reviews online, only to find it is hard to use or not what you want. Some player programs or apps only support playing videos because they split music playing from media playing. Theoretically, it is hard to find a free music MP3 player. But your search ends here with 5KPlayer – a totally free and awesome good music player software.
How to Play All My MP3 Music Songs and Multimedia Files?
You need to download the best free MP3 music player to play your YouTube songs, popular star songs and kids songs. 5KPlayer that fully supports playing music (including YouTube MP3) files will surely be the best free music MP3 player for Mac and PC.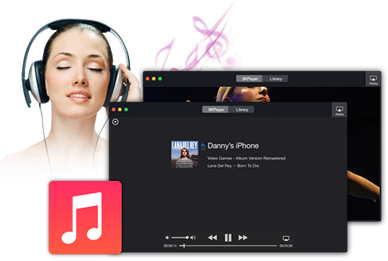 Why Are You Picky on Music Player?
There are tons of cracking music videos, but sometimes you only need to listen to the music or movie soundtrack while continuing making a PPT, doing a home work or surfing the internet. Graceful music can cultivate your taste; relaxing music always pacifies your hearts and calms your souls; brisk music may take you away from the abyss of sadness and the agony of lovesick by enlightening you.
But if music is played by a casually picked player, the process may be in a deadlock, the sound quality may be disappointing and there may even be some hidden unbidden viruses and adware. An awesome free audio player is so much needed.
The best free video music player software supports MP3, Flac, M4A, OGG, AAC, WAV, WMA, AIFF, CAF, DTS and any other audio formats, which guarantying no ads, no malware, no virus, no plugins.
How to Play Your MP3 or Other Music Files Free with 5KPlayer
Free playing audio songs is as easy as ABC after you download 5KPlayer. The following steps are taken as your guide if you are just a beginner.
Step 1: Launch the free MP3 music player and click "Music" on the interface to load your audio file ready for playing. There are two other ways to load the music, namely, drag and drop music (e.g.mp3) file to the interface directly or enter "Library" and "+" the file to the playlist.
5KPlayer supports any other audio formats, such as M4A, AAC, AC3, WMA, DTS, WAV, and FLAC/ALAC lossless audio.