5KPlayer for Android Free Download|5KPlayer APK Alternatives
Posted by Kaylee Wood | Last update: April 28, 2020
5KPlayer for Android is actually not available now for you to free download to install on Android phone, but 5KPlayer can help you get vast online videos music to play via 5K video player for Android. Plus, 5KPlayer for Android alternatives here could make up for the imperfection of 5KPlayer and allow you to download the APK file on Android phones to play videos music freely. So, just choose one as the best alternative to 5KPlayer Android.
Free Download Videos Music via 5KPlayer for Android Phones
Though 5KPlayer is not available for Android users to install directly, it is still feasible to free download online videos, movies 4K HD MP4 AVI MKV WMV etc and music MP3 AAC FLAC etc. from Dailymotion, SoundCloud and more on computer to transfer to Samsung, LG, Google, etc Android phones to enjoy on the go without internet.

Now that you have been on this page, do not leave alone. Just feel free to choose one 5KPlayer app for Android alternative from top 5 best free Android media players here to play 4K HD 1080p 720p MP4 MKV AVI etc videos, MP3 AAC FLAC music on Android phone with pleasure.
Top 5 5K Video Player for Android Free Download
No. 1 VLC Media Player
VLC Media Player is not strange to most of you, I believe. As a free and open source cross-platform multimedia player, VLC acts as the best 5KPlayer Android alternative to support almost all videos 4K HD MP4 MKV WMV etc, music MP3 AAC AC3 OGG etc, discs, DVD ISOs and network streams like M3U8 and RTSP. To be a full audio player, this 5K video player for Android powers itself with a complete database, an equalizer and filters to play all kinds of audio tracks in high quality. Like the classic VLC, VLC Media Player for Android coming with hardware decoding also renders great compatibility with vast number of videos movies in 4K HD 1080p MP4 MKV WMV MOV FLV etc, plus supports for embedded and external subtitles.
Supported formats: MP3, AC3, AAC, OGG, FLAC, ASF, AVI, MP3, WAV, AAC, MOV, MP4, WMV, RMVB, FLAC, 3GP, M4V, MKV, TS, FLV, MPEG, etc.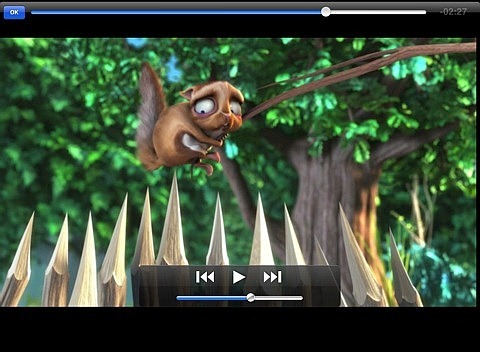 No.2 MX Player
Following the footsteps of VLC media player on Alternativeto.net as one of the best 5KPlayer for Android alternatives, MX Player is famous for its hardware-acceleration and multi-core decoding technology that helps MX Player perform better in HD video playback. Also lacking of formats limits, this 5KPlayer Android replacement supports a variety of video audio formats like VLC and 5K Video Player for Android. The most shining feature of MX Player would be its support for vast subtitles, say .ssa, .ass, .smi, .srt, .sub, .txt, .mpl, .psb, etc that you can make use of to view videos with different languages. Besides, it's kid-lock that your children won't touch other apps when watching cartoon movies with your Android phone.
Supported formats: MP3, AAC, AVI, FLV, MP4, MPEG, MKV, WMV, etc.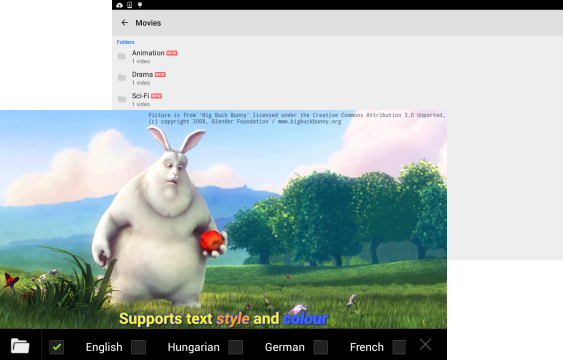 No.3 5K Video Player for Android
5K Video Player for Android is one of the best audio video players that supports multiple media formats. For music lovers, it is a professional MP3 player with equalizer helping deliver dulcet and high-quality sounds, plus a MP3 cutter that you can make use of to make ringtones with your favorite songs to personalize your Android phone. For movie buffs, it acts as a hardware decoding player supporting ultra high definition video files, making it possible for you to enjoy HD 1080p 720p movie blockbusters with subtitles on Android phone on the go. 5K Video Player for Android also has a sleep timer allowing you to set your music enduring time, and contains automatic synchronization mode to prevent audio video out of sync problem when enjoying movies.
Supported formats: MP3, AC3, ASF, AVI, MP3, WAV, AAC, MOV, MP4, WMV, RMVB, FLAC, 3GP, M4V, MKV, TS, MPG, FLV, etc.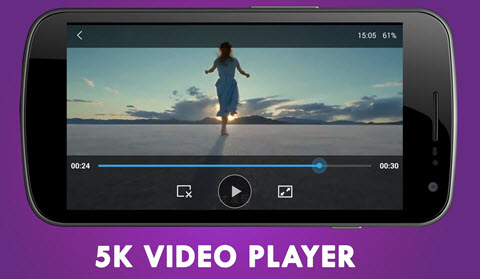 No. 4 KMPlayer
KMPlayer has gained a strong and loyal fan base – about 300,000,000 users in more than 230 countries, for its great utility and compatibility of playing media files on Windows, Mac, iOS and Android. Different from KMPlayer Windows 10/Mac, KMPlayer for Android pays more attention to manual operations for users to handle by themselves easily. For example, you can control the volume and navigation with your fingers, highlights your favorites and view videos movies in slow motion starting from 0.1x speed. Similar to other 5KPlayer app for Android alternatives, KMPlayer Android also supports subtitles and possesses sync controls. Better still, you can watch videos via KMPlayer in the mini pop-up and do some other searches at the same time on Android phones.
Supported formats: MP3, MP4, AVI, ASF, WMV, AVS, FLV, MKV, 3GP, DivX, F4V, MOV, VOB, etc.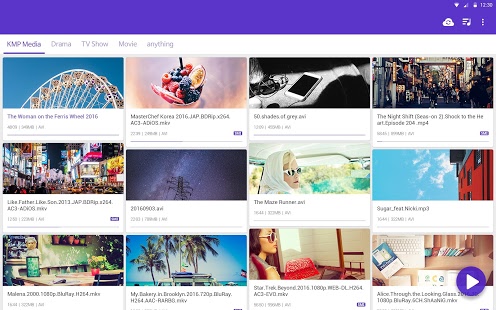 No. 5 GOM Media Player
Editor's choice GOM Player is also our first choice when choosing a 5KPlayer for Android alternative. Gaining 4 out of 5 points among 15,802 users on Google Store, GOM for Android comes with the same reputation of GOM Media Player to offer full support for non-encoding videos like MP4 and music in DTS/AC3. Featuring convenient user interface, you can have a free control of this 5KPlayer APK alternative to adjust volume or brightness by fingers, add subtitles to videos in SRT, ASS, SSA, etc, screen shot to save beautiful pictures, control speed, etc. You can also enjoy videos on your Dropbox, GoogleDrive and OneDrive accounts. However, some users complain that there are too much ads in GOM Android and they have to pay some money to play DTS/AC3 files.
Supported formats: DTS, AC3, MP3, MP4, AVI, DAT, MPEG, DivX, Xvid, WMV, ASF, etc.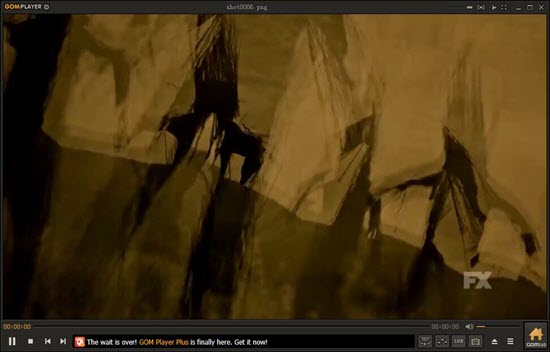 Best 4K HD Video Music Downloader for Android
5KPlayer, born to be a Mac/Windows 10 video music player, acts as a 4K HD 1080 video & MP3 music downloader for Android here to download videos, movies, music from 300+ sites like YouTube, Dailymotion, Vevo, etc. to transfer to Android phones to watch offline with any 5K video player for Android mentioned above without networks.