Remove 5KPlayer Advertisement Popups? Read This Guide
Posted by Kaylee Wood | Last update: April 28, 2020
"I have used 5KPlayer for a longtime, but 5KPlayer ads pop up after upgrading to the newest version. Is 5KPlayer advertisement malicious? How can I remove 5KPlayer ads?"
5KPlayer has been the best and most popular multimedia player as of now following VLC to render smooth HD video music playback experience. Powering itself with online video download and media AirPlay/DLNA ability, 5KPlayer has exceeded almost all other similar competitors indeed. Now, to serve you in fully controlling your media files, 5KPlayer advertisement has been added which you could make full use of to learn how to manage iOS devices, convert videos or play DVD on platforms. But if you have no such requirements, you can just follow this guide to remove 5KPlayer ads once for all.
Why 5KPlayer Has Advertisements Now?
First of all, you must know that 5KPlayer advertisements pop-ups are actually not malwares and not dangerous, and they won't bring any virus or change to your computer at all. Besides, 5KPlayer ads are added only to help you find an much easier way to enjoy your multi-media files, like manage iPhone file on computer, enable your old DVD discs to be playable, convert the strange video audio format to MP4 or other more compatible formats which are adaptable to your iPhone iPad Android and more.
What's more, if you have been using 5KPlayer for a long time and keep up with their updates, you may find that only the newest version contains advertisements. If you do dislike this version of 5KPlayer with ads, you can free download the previous version below ↓↓↓ to stop 5KPlayer pop-ups and continue your happy experience with 5KPlayer, but you are sincerely notified that you will lose some new features including QSV, NVIDIA Hardware decoding for H.264 smooth playback, setting video aspect ratio, DLNA streaming and supporting for opening with UDF and ISO. Kindly remind, please do not update to the newest version that contains 5KPlayer ads when you choose to use older version 5KPlayer.
5KPlayer Uninstalled? DearMob iPhone Manager Cheers You Up !
DearMob iPhone Manager is a multi-functional iPhone iPad manager designed to backup your iPhone iPad data and restore without data loss, transfer video music from computer to iPhone iPad without ads to enjoy on the go, sync contacts/messages/books etc, make iPhone ringtones from Dailymotion and more. Even better, you can make the purchase Apple music and videos sharable among people and platforms by resmoving the DRM. Just free download to have a try.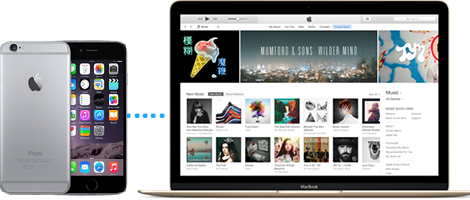 Home | About | Contact Us | News | Privacy Policy | Agreement | Site Map
Copyright © 2023 Digiarty Software, Inc. All Rights Reserved.
5KPlayer & DearMob are brands of Digiarty Software, Inc. All other products or name brands are trademarks of their respective holders. All logos, trademarks and images relating to other companies that may be contained wherein are applied in the Internet that are not used for commercial use. Digiarty's software is not developed by or affiliated with such companies.