Best Free DTS Player for Stereo Sourround Sound
Posted by Kaylee Wood | Last update: April 28, 2020
If you love watching movies in the theaters like me, you can discover that there is always Dolby or DTS appearing in the Sound System Supplier list after the films. As good as Dolby, DTS makes sound multidimensional and 3D audio experience available to go, helping create a more natural and pleasant sound field in theaters. Now you can also play DTS 5.1/7.1 DTS-HD/Dolby AC3, etc. files on computer with the standalone DTS 5.1/7.1 player to enjoy your home theater.
Free DTS Player to Play AVI MKV MPEG4 with DTS & Dolby Digital
Aiming at boosting overall audio volume and improving dialog clarity when playing movies videos songs, 5KPlayer is built to completely render the original effetc of the DTS 5.1/7.1 audio and give you the best video movie playback performance that you can see every detail of pictures with bright colors and sharp subtitles as well as hear things all around you in HD. Featuring DXVA2, QSV, AMD, NVIDIA Hardware Acceleration technology, it also handles HD & 4K UHD videos at ease.
Steps to play DTS with 5KPlayer: 1. Free download 5KPlayer, install and launch it; 2. Drag and drop your DTS audio file to it to play.

Content:
1. Wiki: What Is DTS?
2. Why 5KPlayer Is the Professional DTS Player?
3. Top 3 DTS Players Reviews
4. How to Play DTS 5.1/Dolby Digital with the Best DTS Player?
6. Furthering Reading: DTS vs. Dolby
Wiki: What Is DTS?
DTS stands for Digital Theater Systems and is a series of multichannel audio technologies specializing in digital surround sound formats widely used in film industry, music sharing, and Home Theater. Stephen Spielberg debuted the format in 1993 to improve the sound quality and his Jurassic Park was the first home video release to contain DTS sound. With a DTS player or DVD player hooked up to a surround home theater or receiver with built-in DTS decoder, you can play DTS files movie blockbusters on computer at home with theater effect to enjoy the high definition audio quality.
Actually, playing DTS files on computer is not 100% successful as DTS supports various formats including MKV, AVI, MPEG4, MPEG2, RIFF, CFF, etc that not all media players on computer support. You have to convert MKV DTS to MKV AC3/MP3/MP2/PCM, AVI DTS to AVI MP3 or DTS to WAV/AAC/FLAC/WMA/OGG/M4A etc. that probably be supported by VLC, Windows Media Player, Media Player Classic, MXPlayer, etc. Alternatively, you have to get a DTS decoder like ac3filter to strenghten your DTS player. Therefore, a professional DTS player is indispensable.
Why 5KPlayer Is the Professional DTS Player?
With built-in DTS decoder, 5KPlayer is a great DTS player software supporting DTS 5.1/7.1, DTS-HD, Dolby AC3, etc and FLAC/ALAC lossless files. You can take advantage of great audio with native support for DTS 5.1/7.1 channel AAC/AC3/WAV etc audio, OGG Vorbis and TS/MKV/AVI video with DTS audio as well as Dolby Digital. Without any quality loss, you can experience HD audio-visual feast on computer/laptop like in the cinema.
This DTS audio video player plays everything beautifully on macOS Catalina/Windows 10 besides DTS multichannel surround sound and Dolby Digital. To bring you high-definition of clear and natural audio-visual experiences without stutters or lags, 5KPlayer arms itself with 450+ video and 180+ audio codes to support 3D video playback, MKV/M2TS/MP4/WMV/FLV/AVI etc videos, play 4K/5K/8K files and AAC, AC3, WMA, FLAC & ALAC lossless audio files smoothly. In addition to play DTS files on a receiver through HDMI, you can also use the DTS 5.1 player to wirelessly stream 5.1 sound to AirPlay speakers to have a surrounded sound effect at home. Equipped with online video movie download function, it would never be a difficulty to download movies with DTS-HD Master Audio 5.1/7.1 and Dolby Digital 5.1/7.1. Start your free trial and hear the difference for yourself.
Top 3 DTS Players Reviews
Actually, Windows Media Player, VLC, DivX Plus Player, etc and many media players with certain plugin support DTS. But they do not become the best ones as DTS requires a professional and excellent DTS player to render the most touching multi-surround sound at home just like in the theater. So, here are top 3 DTS players recommended for you to play DTS.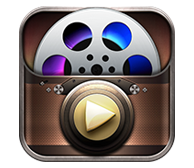 No. 1 5KPlayer – Free DTS/Dolby Player for macOS Catalina/Windows [10]
Without any third-party decoder or plugin, 5KPlayer can handle any DTS file well. No need to pay for a ticket, you can now watch movies or TV shows with vivid images and touching sounds at home just like in the theater. No matter you are Windows users or Mac lovers, you can use this DTS player to enjoy any file besides DTS music on computer:
Audio - DTS, Dolby, MP3, AAC, OGG, WAM, WMA, FLAC, ALAC, etc.
Video – MP4, MKV, FLV, WMV, MOV, ASF, SWF, DAV, MPEG, H264, DivX, Xvid, etc.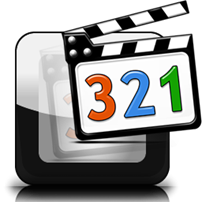 No. 2 MediaPlayerLite – Open-source DTS Player for Windows
MediaPlayerLite is a free and open-source DTS player based on Media Player Classic – Home Theater, which means it has all the features MPC-HC have so that you can not only use it to play DTS files, but also play other audio, video and image formats like WAV, WMV, WMA, JPEG, ASF, MP3, MP4, AVI, FLV, etc. With GPU assisted acceleration and enchancing, this free DTS player comes as a low-CPU occupying media player to smoothly play H.264 and VC-1 with hardly any CPU time required. Besides, it has a batch-conversion functionality for many files to be converted.
However, it is only designed to open DTS files on Windows XP, Vista & 7.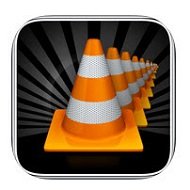 No. 3 VLC – Open-source DTS File Player with Built-in Decoder
VLC is a well-known free media player supporting kinds of video audio formats on various platforms. Along with built-in AC3Filter, VLC comes to be a good DTS player for DTS-WAV playback without a hitch. Just click "Tools" icon on main UI of VLC -> Preference -> choose Audio -> then click "On" in the list of Dolby Sourround -> now you can play DTS file with multi-surround sound effect. Of course, you can check Headphone surround effect to when you are wearing you earphones to listen to DTS music.
How to Play DTS 5.1/Dolby Digital with the Best DTS Player?
Preparations: Connect your receiver with built-in DTS decoder or home theater with a HDMI before playing DTS files.
Step 1 : Free Download the DTS 5.1 player by clicking the download button listed below to get the setup, install and run it on your Mac/PC.
Step 2: Load the DTS file. Choose the way you like most:
* Click "Video" on the main interface of 5KPlayer and choose the DTS/Dolby file you want to open.
* Drag'n drop the file directly to the interface of this DTS audio video player.
* Right-click the DTS/Dolby file you want to play and then choose 5KPlayer to open.
Step 3. Set DTS effect. Just righ-click the playing DTS video -> Audio -> Stereo Mode -> choose the sound effect you like.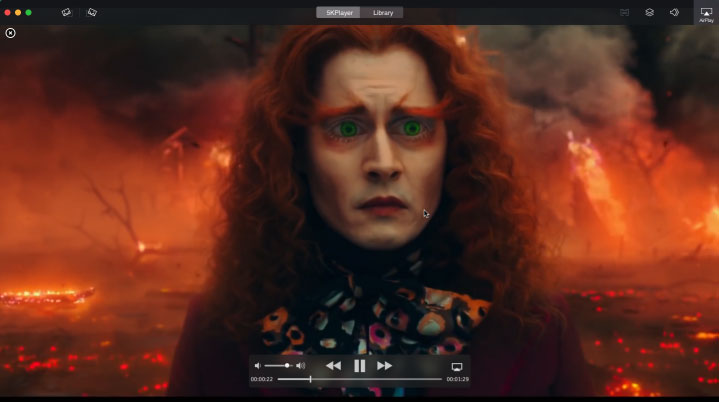 Note: If there is no DTS/Dolby file in your local folder, you can download videos movies with DTS/Dolby sound online by clicking the "YouTube" button on the main interface of 5KPlayer and then follow the download guide.
It is painful to keep track of what video is in what format and what player supports what extension. 5KPlayer works behind the scenes so you don't need to know anything about the DTS files and acquire an advanced degree in codec technology to enjoy the digital audio. Only you should remember is that 5KPlayer is a professional DTS player capable of handling DTS 5.1/Dolby Digital files and any other MKV, WAV, AAC, OGG, AC3, ALAC, FLAC, MP4, MP3, etc. files.
DTS vs. Dolby Digital
DTS and Dolby Digital (AC-3) compete with each other in the cinema and home theater market, and are similar in their products goals to offer people better listening experience. Dolby insists that the sound channels should be diffused, while DTS perfers that they should be directional. In the home theater, DTS audio track is encoded at its highest legal bitrate (1509.75 kbit/s), and Dolby AC-3 codec achieves similar transparency at its highest coded bitrate (640 kbit/s). Dolby AC-3 is lossy, while DTS is lossy or lossless in different situations.
Home | About | Contact Us | News | Privacy Policy | Agreement | Site Map
Copyright © 2023 Digiarty Software, Inc. All Rights Reserved.
5KPlayer & DearMob are brands of Digiarty Software, Inc. All other products or name brands are trademarks of their respective holders. All logos, trademarks and images relating to other companies that may be contained wherein are applied in the Internet that are not used for commercial use. Digiarty's software is not developed by or affiliated with such companies.