2021 Top 5 Beamer Alternatives to AirPlay Video for Mac/PC
Written by Kaylee Wood | Last update: April 28, 2020
Beamer is a great 3rd party AirPlay server that has the ability to stream videos wirelessly and directly to Apple TV and Chromecast. However, it can only run on Mac. If you need to AirPlay videos movies on various other platforms, here are 5 Beamer alternatives that you can choose to realize video audio streaming on Mac, Windows, Linux, etc.
Lifetime Free Beamer Alternative for Wireless AirPlay on Mac/Windows
With instant and smooth streaming, 5KPlayer can be an excellent alternative to Beamer to AirPlay any 4K 1080p HD MP4 MOV MP3 etc file from Windows/Mac OS X/macOS Sierra/macOS Mojave to Apple TV without any cable. No glitches, pops or shenanigans, the video on your TV looks as good as it should on your Mac/PC.

To get the most appropriate Beamer alternative to yourself, you should learn about how does Beamer AirPlay work before you have the selection. Beamer plays all common video formats, codecs and resolutions and supports various popular subtitle formats including text-based, bitbased, embedded in movies or as external files. And you just need 3 simple steps to stream any video without conversion by drag, drop & watch. Seem perfect? Actually Beamer has some limitations. It has no video/audio online resources support, and requires Mac OS X Mavericks 10.9/Yosemite 10.10 and newer, which means Beamer is not powerful enough and Beamer for Windows is not available. So a Beamer alternative is necessary if you have problem with Beamer.
[Notice: These Beamer alternatives are listed in no particular order and you can choose the one you prefer most.]
Top 5 Beamer Alternatives to Enjoy Video Files on TV with High-quality Streaming
5KPlayer vs Beamer
Type: Freeware| Available for: Mac, Windows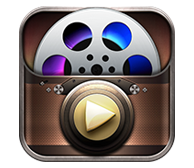 5KPlayer is actually a video music player, online video downloader and AirPlay server. What makes 5KPlayer an outstanding alternative to Beamer is that it can AirPlay AVI MKV WMV DivX FLV MP3 etc video music files with different resolution and subtitle formats in a quite easy way like Beamer. Even better, this media streaming server can wirelessly connect iPhone/iPad/iPod to Mac/PC and Mac/PC to Apple TV, which means 5KPlayer can turn your computer into an AirPlay Receiver and Sender at the same time. It is also equipped with AirPlay Mirroring and screen recording that you can AirPlay Mirroring iPhone 7/7 Plus/6S/6 iPad etc to Mac/PC and record YouTube live streaming as well.
5KPlayer is surely much more functional than Beamer and it could also help you AirPlay from Windows 10/8/7 that Beamer can't. Compared to the other Beamer alternative AirServer, 5KPlayer also has the superiority from 5KPlayer vs. AirServer.
iTunes vs Beamer
Type: Freemium| Available for: Mac, Windows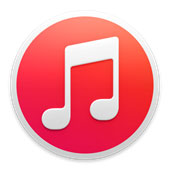 iTunes is the home to Apple Music where you can get, organize and enjoy various music, movies and TV shows. With the built-in AirPlay technology, you can stream iTunes video music from Mac/PC to Apple TV, AirPort Express or AirPlay-enabled speakers/receivers. Besides, this Beamer alternative is limitless in video music resource for AirPlay if you pay for the premium version. However, iTunes is sometimes a real pain as you have to convert the video to the format like MP4 MOV M4V etc that it accepts.
AirServer vs Beamer
Type: Freemium| Available for: Mac, PC, Xbox One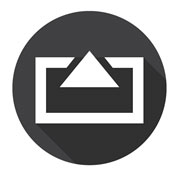 Unlike Beamer aiming for video AirPlay, AirServer is an advanced screen mirroring software allowing you to transform your computer or Xbox One into a powerful mirroring receiver just similar to an Apple TV or Chromecast device to receive AirPlay, Google Cast and Miracats streams. With this Beamer alternative, you can screen mirroring iPhone 7/7 Plus/6S/Windows phone/Android phone etc to computer without a cable or record Mac or PC's screen along with audio if there is any software like Jing on your computer.
And this AirPlay server allows multiple iPads/iPhones/Android phones and Windows phones to mirror all at once to one computer, so you can share different things at a place flawlessly. It is quite great to mirror your iPad's screen for a clearer display to your students if you are a teacher.
AirParrot vs Beamer
Type: Freemium| Available for: Mac, Windows, Chrome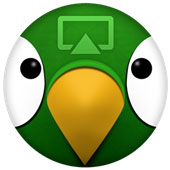 Without any adapter, AirParrot enables you to beam your screen or media files to various media receivers. You can send content like video music to a number of media receivers like Apple TV and Chromecast simultaneously. And this AirPlay server also allows you to stream audio to the house with AirPlay-enabled speakers so that you can enjoy music everywhere at home or take a musical party. Beam movies or your favorite video game to the big screen Apple TV? Use AirParrot and Reflector to achieve seamless mirroring. Want to share your screen, videos, audios, presentations and more with everyone in the room? Use this Beamer alternative.
PopCast vs Beamer
Type: Freemium| Available for: Mac, Windows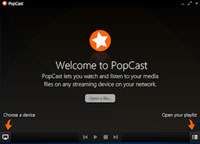 If you have a variety of MP4 AVI WMV FLV MOV MKV etc video files on your computer and want to stream to Chromecast or Apple TV, you can use this Beamer alternative without being restricted by formats or devices. You can stream some popcorn or video movies to Chromecast or Apple TV to spend your weekends or use it in the boardroom at work to show some presentations. This streaming server supports every combination of work and home, Apple TV/Chromecast and Mac/Windows. Besides, PopCast for Mac is nearly to burst onto the scence, you can try other Beamer alternatives if you can't wait its release.
How to AirPlay Video Music on Mac/Windows with Beamer Alternative?
Take 5KPlayer as an example. As this Beamer alternative is superior with multiple functions like AirPlay video music, AirPlay Mirroring iPhone/iPad, screen recording, etc that you can make full use of your electronic equipments.
Note: Before AirPlay, please make sure that all of your devices are connected to the same WiFi network.
Beam Mac/Windows to Apple TV with 5KPlayer
Step 1: Free download, install and run 5KPlayer on your Mac/Windows.
Step 2: Click AirPlay button on the top right corner of 5KPlayer and you will see a list of AirPlay receivers -> choose Apple TV. (Once AirPlay is enabled, the AirPlay button will go red.)
Step 3: Add a movie, video or music to your Mac/PC and it will automatically stream video music to Apple TV.
PS: You can use this way to AirPlay Mac/PC to the other Mac/PC as well.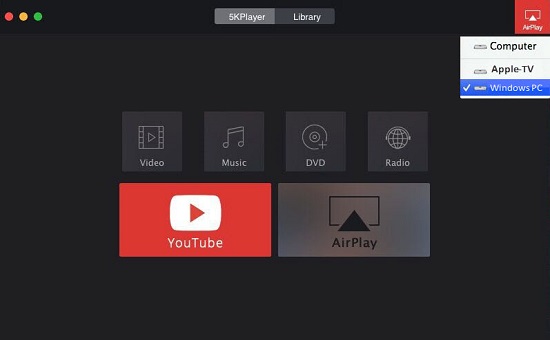 iPhone/iPad/iPod to Mac/Windows AirPlay via 5KPlayer
Step 1: Free download, install and launch 5KPlayer on your Mac/PC.
Step 2: Swipe up from the bottom of the iPhone/iPad/iPod screen to get to the control center -> tap AirPlay (your iPhone/iPad/iPod can automatically detect your Mac/PC's name.). Then you will see various AirPlay-enabled devices and choose the one you prefer to connect.
Step 3: Play the video movie music on your iPhone/iPad/iPod and this AirPlay server will automatically stream movie vidoe music to Mac/PC.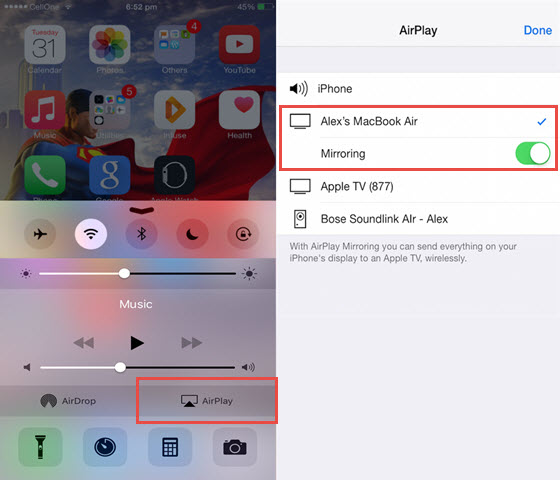 Notice: All the Beamer Alternatives come with advantages and disadvantages, and what you should do is to choose the one that can satisfy your requirements while streaming video music.
Home | About | Contact Us | News | Privacy Policy | Agreement | Site Map
Copyright © 2021 Digiarty Software, Inc. All Rights Reserved.
5KPlayer & DearMob are brands of Digiarty Software, Inc. Any third party product names and trademarks used in this website are property of their respective owners. All the related logos and images, including but not limited to Apple's AirPlay®, Apple TV®, iPhone®, iPod®, iPad®, iTunes® and Mac® are registered trademarks of their own. Digiarty is not owned by or affiliated with Apple Inc. and any of those companies.