[Wiki] What is screen mirroring?
The professional answer tells you that screen mirroring is a technical term used to explain a form of wireless device-to-device communication. Normally, screen mirroring is the act of displaying the screens of computers and portable devices like smart phones on another devices to have a synchronous viewing in real time. In a more common way, screen mirroring is a considerate way to make your iPhone /iPad/iPod screen show on Mac/PC/TV or make your Mac/PC screen appear on TV with bigger and clearer images. Simple, right? Screen mirroring also takes AirPlay to the next stage that you can screen mirroring iPadOS/iOS 13 without hassle as well.
What Screen Mirroring Will Bring to You?
Since you have found out what screen mirroring is, you definitely want to know more about it. Screen mirroring technology is largely used in education, gaming, business, home media center, etc. Take iPhone screen mirroring function as an example, it helps mirror screen, videos, music, games, apps, photos, files and so on on iPhone to Mac, PC or Apple TV wirelessly.
Education: Educators can use screen mirroring to control the whole class with all information showed on big screen computer/TV from their iPad/iPhone, like showing courseware PPTs, allowing every student in the classroom to get all interesting things the teacher shows and grasp all the important knowledge the tutor teaches. As for the popular net classes recently, screen mirroring will also help maximize the power of the net class. Thus, screen mirroring receiver like 5KPlayer is a must-have for promoting the efficiency of teaching.
Gaming: Playing games on Mac/PC is kind of restrictive and uncomfortable, let alone playing games on iPhone/iPad/iPod with limited screen size. Luckily, screen mirroring technology enables all of you gamers to play iOS games on PC/Mac or on Apple TV with bigger display, much more exciting indeed. And you can also make use of screen mirroring app 5KPlayer to record the gameplay and upload the video to share with your game friends.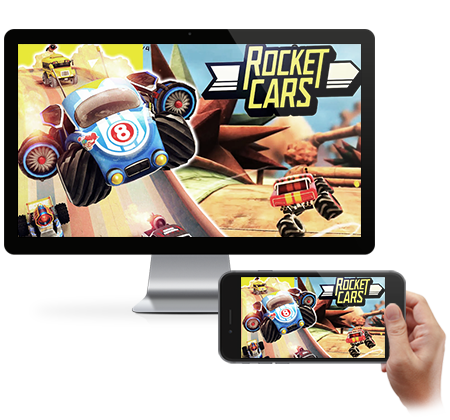 Business: Business men often screen mirror their tablets to bigger screen devices, like mirror Surface Pro 4/iPad to Mac/PC/TV, or screen mirrorring Mac/PC to TV to share their presentations, cooperation plans, brainstorm, etc in the meeting room. No need to wander in the room and grasp the attention of all the audience. The technology is also available for online meetings and video conferences.
Home Media Center: Screen mirroring is kind of complicated to understand but screen mirroring technology is so considerate that wireless displaying files on bigger screen devices from portable devices is as easy as ABC. It helps you screen mirroring movies videos on iPad/iPhone/iPod to Apple TV/Mac/PC so that you can turn your home a media center with music and movies playing everywhere. You can also hold a party to entertain your friends and colleagues. For movie fans, streaming movies to bigger screen to enjoy the images and sounds like in the theater is also such a piece of cake.
To just name a few, everything will have a better effects through screen mirroring. Screen mirroring never ends with these beneficial features, and you can get more interesting screen mirroring experience with the help of AirPlay receiver 5KPlayer. Just start your journey to screen mirroring anything on your iDevices.
To successfully complete the screen mirroring process without any cable, you need the assistance of screen mirroring software 5KPlayer which is specifically designed to help you mirror what's on your iPad/iPhone to Mac/PC. You can't imagine how wonderful it is when stream movies videos music from your iPhone/iPad to Mac/PC. It is AirPlay-enabled that you can AirPlay 4K videos, HD files, popular movies, etc and free stream Chromecast, Pandora Radio, Netflix, etc as well. Besides, this all-in-one screen mirroring software can download videos from Dailymotion, Vevo, etc and playback them directly.