By and large, MPC-HC is an extremely compact video player for Windows 10 and Mac, and Media Player Classic for Windows 10 is among the best media players in a row. However, problems occur in running MP4 AVI MKV video with it. MPC MKV problems, in particular, call for Media Player Classic codec packs to re-enable them to run. But which MPC codec should you install? Here're 3 options with varied features each.
★ K-Lite - Comprehensive Media Player Classic Codec Pack
Available at: http://www.codecguide.com/download_kl.htm
K-Lite is the most comprehensive Media Player Classic codec pack to install of all, while a bit autocratic at the same time: Once you choose to install K-Lite as your MPC codec, it automatically detects and cleans any other broken codecs or DirectShow filters on your Windows system. Besides, you won't be updating the codecs manually as everything goes automatically. That not only means everything goes up to date, but also something unwanted might engage your computer. 4 variants available: a Basic Media Player Classic codec pack, a Standard, a Full and a Mega module. You may check out the above address for their difference before you download and install.
Note: Only K-Lite Standard or above works with MPC-HC.
★ CCCP - No-system-damage MPC Codec
Available at http://www.cccp-project.net/
Likewise, CCCP (Combined Community Codec Pack) is a rather insurgent option of all Media Player Classic codec packs, it might go against other codec packs you installed before away, but good thing is it has Mastroka video (MKV) support.
Highlight of CCCP as a MPC Codec is that it won't cause any damage to your system which, do exist with some unofficial codec packs and the damage is just irreversable.
Beside this, user feedbacks on CCCP is even more positive than that on K-Lite, they say CCCP is the kind of Media Player Classic codec pack that makes you "uninstall everything else, install the pack and live happily ever after".
Among all MPC codecs available, the above 2 are most recommended, both by users and by official codec download sites, but they 2 are just not perfect, and here're problems you might run into while installing the Media Player Classic codec packs:
"I have a problem with media player classic that comes with the K-lite codec pack. My problem is that no matter what video format I'm watching, the Video Frame and Pan&Scan options are all greyed out, so I can't resize the top and bottom black bars of the video." --- from Supo
"I have Windows Media Player Classic 6.4.9.1 (revision 73) installed and following a Windows Update it no longer works. I've also tried re-installing the codecs from K-lite but still no joy." --- from Jersey Bunny at www.microsoft.com
What's the Reason for MPC Codec Not Working problems?
Well, they can be of some help, but Media Player Classic codec usually causes more trouble than they can solve, which makes sense as long as you figure out what is a codec pack.
--- To put it short, codec pack is a program created to encode or decode videos/audio into something that your computer can understand and play, some of them come directly with your computer, while others are built in into media players, such as 5KPlayer which, if you take a closer look at it, is a universal media player that: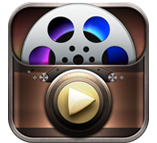 Plays MKV AVI MP4 videos, MP3 AAC OGG music, as well as VOB, DVD, etc;
A seamless aggregator of Windows Media Player codec and VLC codec pack;
Highly compact and integrated, discouraging any complex manual settings afterwards.
To that end, if you're tired of installing Media Player Classic codec packs for Windows 7/10 and the mess-up after work, the one-stop 5KPlayer is just a wise option when it integrates all necessary codec packs into the basic kernel, free download it below.