Best 3 Video Stream Chromecast Apps for Chromecast/Chromecast 2
Google Chromecast is one of the best video streaming services that let you play your videos, images, music from your iOS or Android devices (via video stream Chromecast supported Apps) to Google Chromecast connected HD TV. In this way, you can not only use your mobile device as a remote control of your big-screen TV but also display content to your TV from your Chrome Web browser based computer. And by achieving video stream Chromecast from mobile device to TV, video streaming Chromecast App takes very significant role and here we today are going to review the best 3 video stream Chromecast Apps!
Free Chromecast Alternative Streams Video/Audio to HD TV Wirelessly
Speaking of video streaming from computer/laptop to HD TV, 5KPlayer is the best free Chromecast alternative that can totally replace Chromecast to stream local 4K/5K/8K videos music from Mac/Windows to Apple TV. Without charge and without plug-ins, this Chromecast alternative gives you elastic and unlimited video/movie enjoyment.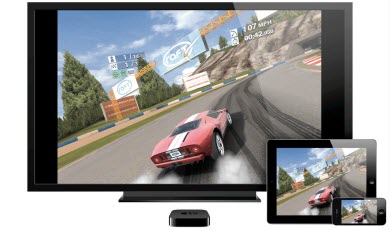 Top 3 Video Stream Chromecast Apps to Stream Videos to Chromecast
1. Videostream for Chromecast
Videostream for Chromecast is an extension for the Chrome web browser that allows you to stream local media from PC to Chromecast. In the mean time, you can also download Videostream remote controls on iOS/Android/Windows Phone device to turn your iPhone/Android/Windows phone into a remote control for Chromecast on TV. Videostream for Chromecast is one of the few free video stream Chromecast Apps that allows you stream videos up to 1080p. But if you want to set up playlist or add subtitle and some extra features, you need to update to Videostream Chromecast Premium. The subscription fee is $1.49/month, $14.99/year or $34.99 for life.
2. Plex
Plex is a video stream Chromecast App that can be installed on Mac, Windows and Linux for streaming video music content to play on TV via Chromecast. To rely on a video player for Windows Phone 8.1/Lumia 950 for Chromecast is also easy-to-operate with 5KPlayer, Streaming Plex video to Chromecast is very easy: just tap the Chromecast icon on the top right corner of the video playback window on your computer, the video will be streamed to Chromecast on your big screen TV. The subscription fee of using Plex to stream video from computer to Chromecast is free, just the Plex app for mobile device cost only $4.99. And for more premium features is to buy PlexPass which cost $75 for lifetime.
3. RealPlayer Cloud
Video stream to Chromecast is a newly added feature of RealPlayer Cloud (Now RealTimes). It streams all the local videos on your PC/iPhone/iPad to Chromecast to watch on TV. Any devices with RealPlayer Cloud App installed would have one more choice to cast videos from the device to your TV. The free version only supports 2-7GB storage of video free streaming, to stream more video to Chromecast, $49.99 is needed for annual subscription. Seems pretty expensive for its non-featured performance, that's why people are turning to find a better RealPlayer alternative.
If cable-connect iPad to TV is not your cup of tea, take a look at how you can connect iPad to Apple TV using AirPlay:
Related Articles
Google New Chromecast "AirPlay" from iOS 9/8 Devices to HD TVSince Google baked 'AirPlay' into Chromecast 2, Apple is now facing the most elite rival that is not only dirt cheap but diversifies the wireless steaming ecosystem as a whole where Android devices, iPhone, iPad, Mac, Windows are all able to coexist.
2017 Top 6 AirPlay Devices Review: Which One Should You Buy? Amongst AirPlay devices like Apple TV, Chromecast AirPlay supported device, Miracast, JBL AirPlay speaker, etc, which one should you buy in 2017. To make sure you spend the wise money on the most cost-effective and cogent AirPlay devices, take a look at this.
Top 4 New Chromecast Alternative to Stream Video Music to TV Top 4 new Chromecast alternative review: Apple TV AirPlay, Roku streaming stick, Amazon Fire TV, etc. Reasons why you need a Chromecast alternative: Chromecast not working you could meet, and how the alternative to Chromecast can do better are also covered.
Home | About | Contact Us | News | Privacy Policy | Site Map
Copyright © 2017 DearMob, Inc. All Rights Reserved.
AirPlay®, iPod®, iPhone®, iPad®, iTunes® and Mac® are trademarks of Apple Inc., registered in the U.S. and other countries. DearMob's 5KPlayer is not developed by or affiliated with Apple Inc.