Best HD 1080P Video Players for Windows 10/Mac/Linux Free Download
Top 5 best full HD 1080P video players for Windows 10/Mac/Linux are introduced here in case you encounter some high-res 1080p HD videos with rare codecs which cannot be properly read by a regular HD video player. You can turn to the below listed 1080P full HD video players for Windows 10/Mac/Linux of latest build featuring varied superiority for an emergency or a rainy day.
2017 Best 1080P HD Video Player Free Download Here
To playback 1080p HD video on Windows 10/Mac, you need the top-notch 1080P video player – 5KPlayer! It hosts the highest horsepower to playback and render up to 4K/8K UHD video/movies and brings immersive 3D, 360 VR videos right in front of your eye-balls.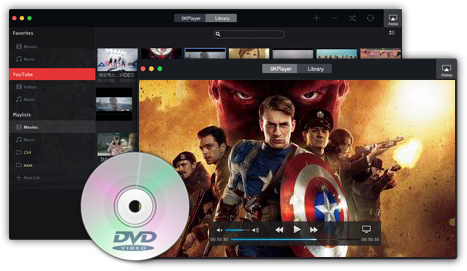 Top 5 Best Free 1080P Video Player for Windows/Mac/Linux 2016-2017
1. 5KPlayer – No-frill 4K 8K Exclusive Full HD 1080P Video Player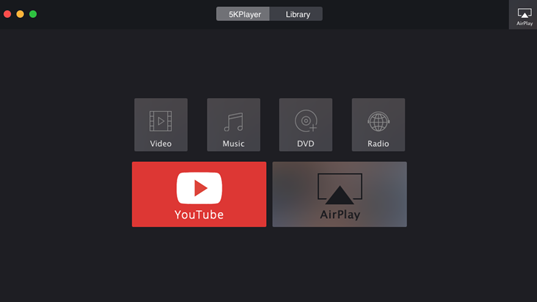 5KPlayer guarantees quality and smooth playback of VP8/VP9/H264/H265 codec files. It supports HD 3D movies, 4K VR videos, and allows you to convert the 1080p HD video for playback on iPhone/Android etc. Preferences like adding subtitles, deinterlacing 1080p HD videos, tons of internet radio stations tuning-in etc can all be achieved with 5KPlayer. Try this free HD 1080P video player now!
1080P Video Player Download Verdict:
To find the best 1080p HD video player that suits you most, you should know your percise demand and your computer specs/configurations. As we all tend to install at least two media players on our computer, we suggest 5KPlayer – one of the top 5 HD movie players, pairing with Potplayer to serve your 1080p HD video playback cause. They complete each other to provide more functions like HD 1080p AirPlay, HD video download, resume playback etc.
Related Articles
Best 5 Free 4K Video Players Software Review Looking for the best 4K video player for your Mac and PC? Read the review of the best 4K video player freeware and then decide which 4K player to download for PC/Mac.
Top 3 MKV Players for Windows 7 64 Bit Free DownloadLooking for a robust MKV player for Windows 7? I know you are tired of installing codecs to play MKV files on Windows 7, so here shares the top 3 free MKV player Windows 7 for you to free download.
2017 Top 5 720p HD/1080p FHD/4K UHD Movie Players Review Top 5 HD movie players 2016-2017 hands-on review. With built-in support for 720p HD/1080p FHD/QFHD/4K UHD/8K movies, each of the HD movie players has distinctive features to play Blue-ray DVD or download online HD movies. Choose the HD player you need and download.