How to Fix Audio Delay in VLC Media Player?
Solution 1. Using Keyboard shortcut to adjust VLC audio delay.
There is difference between Mac and Windows. For Mac, Press "G" and "F" on the keyboard can adjust the audio delay during VLC playback process. Press "G" if the sound is ahead of image and press "F" if the sound is behind the image. For Windows, "J" and "K" are the default keys to adjust VLC audio delay, press "J" to move the audio back and press "K" to forward the audio. The adjust step is 50 milliseconds, so each pressing represents that the audio will go forward or backward of the image by 50ms, keep pressing until you reached the desired state. You can always fix the audio out of sync in VLC while video playing, but it doesn't save it forever, next time you have to do it all over again even if you play the same video.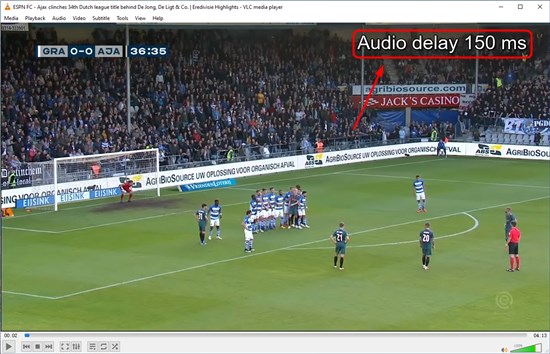 Solution 2. Manually set the VLC audio desynchronization from the preference menu.
A. Go to the "Tools > Preferences" setting from VLC menu.
B. Find the "Audio" and click it.
C. Click "All" from the left frame and then you will find a lot more audio preferences.
D. Input the the number of milliseconds in the "Audio Desynchronization Compensation" to fix VLC audio delay problem and then click "Save".
Note: This is also not permanent; this desynchronization setting will only effect the current video playback.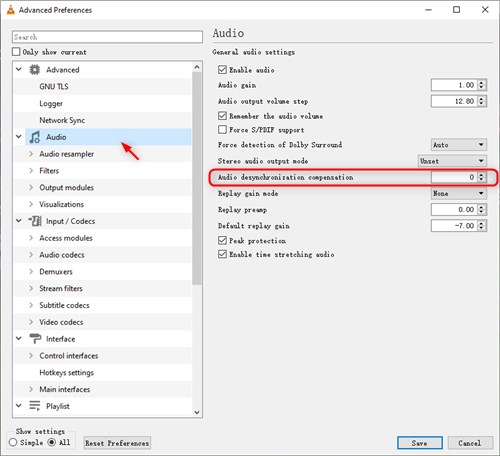 Solution 3. Install another audio sync tool to cope with VLC audio delay problem.
There are various synchronization tools to help fix VLC audio out of sync problem, like a kind of assistive tools that can both edit soundtrack and subtitles. First you need to download and install this assistive tool such as MKVToolNix. According to the comments, this tool works fine to solve the audio delay of the file itself. You just need to drag the video file into the panel of this software, you can either adjust the milliseconds manually or the program will detect the audio delay problem itself and adjust automatically. However, this amazing VLC audio delay saver currently only works on MKV files.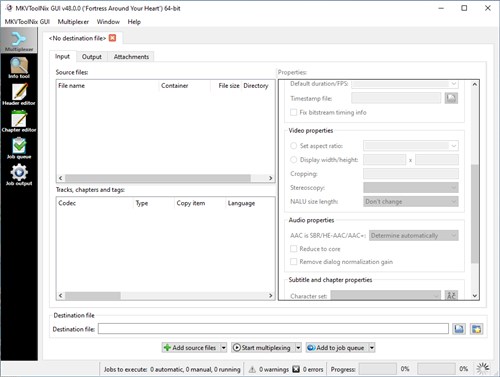 If you think none of the above ways can solve your problem of audio delay in VLC completely, you can consider to replace your VLC player with another much better media player.
Solution 4. Switch VLC to 5KPlayer – Best way to tackle VLC audio delay problem
Another easy way to solve the problem of VLC audio delay permanently is to replace VLC with a non-faulty media player – 5KPlayer. Download and set 5KPlayer as your default video player to play MKV, AVI, MP4, WMV, MPEG4 files with ease. As the best VLC alternative, 5KPlayer is also a cross-platform HD media player which works perfectly on both macOS and Windows 10/8/7/Vista, and it plays ultra HD videos in 8K/5K/4K without any blemish. If the video has the problem of audio delay, 5KPlayer has its own path to adjust AV sync of video playback with no external help. Now let's check how it can fix the VLC audio delay and solve the problem for good.