Why My Windows Media Player Subtitles Won't Appear?
Problems of subtitles Windows Media Player fall into 3 categories:
[1] Videos with Subtitle Files
You are playing media with subtitle files on Windows Media Player, but previous settings have turned subtitles, captions or lyrics off. Here's the solution:
Step 1: Click the "Play" menu, point to "Lyrics, Captions, and Subtitles", and then click "On if Available";
Step 2: If the Play menu isn't visible, click "Organize", point to "Layout", and then select Show menu bar;
Note: Basically, Windows Media Player subtitles option is turned on by default. If this way doesn't work for you, read on because [2] and [3] are the most cases.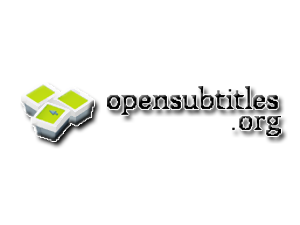 [2] Videos with Damaged Subtitles
If you use Windows Media Player to play a video with damaged subtitles, there's barely no method to fix the damaged .srt, .ass, or .sub file.
Overwriting the broken subtitles takes 5KPlayer. This is a software to add subtitles to Windows Media Player, it works with mkv video files as well as .mp4, .mov and .avchd, also it works with .mp3, .aac., .flac music files. Here's the 6 Windows Media Player subtitles format that 5KPlayer can play with.
Subtitles in: .srt, .ssa, .ass, .json, .aqt .sub
So How to Play SRT Subtitle Files with 5KPlayer?
Step 1: Drag a video with Windows Media Player subtitles problems into 5KPlayer interface to play.
Step 2: Right click > Subtitles > Load subtitle file
Note:
* The 6 formats cover all the files in free subtitles download sites detailed in [4].
* What's a video with damaged subtitles? Mostly it is subtitles not working with Windows Media Player, and the quickest solution is to replace it with a new .srt file.
[3] Videos without Subtitles At All

Good news is that: your video files without subtitles are most likely UHD ones, so you can play VOB videos extracted from DVD discs.
The solution is the same: Just download the suitable Windows Media Player subtitles and add it to the movies you are playing with 5KPlayer.
Note: Refer to the best websites in [4] to free download WMP subtitles.
[4] Best Websites to Free Download Windows Media Player Subtitles
TV Series Subtitles - www.opensubtitles.org
Movie Subtitles - www.subtitlehub.org
Link to IMDB - www.subtitles.com
Note: IMDB is the most authoritative Internet movie database under Amazon.com.