How to Play VOB Files with Best Free VOB Player (Windows 10)?
Posted by Amanda Hu | Last updated: October 23, 2019
Best free VOB player is able to play VOB files in all its three forms: with uplifted playback effect to Blue-ray standard. Its versatile utilities to play 4K DVD video, play online VOB, DVD VOB and all mainstream video format including MKV, MP4, MOV earn itself upsurging popularity compared to bare-bone VOB video players. Click & download VOB file player below for free for Windows (10) and Mac, the rest players just won't stand a chance any more.
Best Free VOB Player Precisely Shoots for Every VOB Files
The best free VOB player is designated to play .VOB file in all forms on Windows 10 and Mac (OS Sierra). Unlike most VOB file player which only recognizes online VOB videos, your all-in-one choice to handle DVD VOB, play damaged DVD VOB and play HD VOB files online would be 5KPlayer. Featuring DXVA2, QSV, NVIDIA, AMD Hardware Acceleration technology, it also handles HD & 4K UHD & 360-degree videos at ease.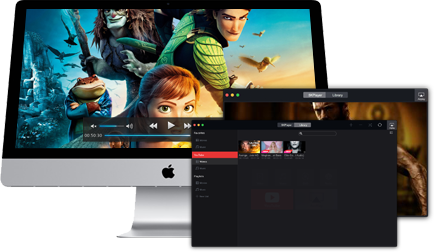 Content:
1. Wiki: What is VOB?
2. What are the Frequent VOB Player Problems?
3. 2019 3 Best VOB Players for Windows 10/8.1/7 and Mac
4. How to Play VOB File with Best Free VOB File Player?
5. What's in Common Between DVD VOB and .VOB Files?
Wiki: What is VOB?
Video Object, aka VOB initiated by DVD Forum, is a kind of high-quality media container format found in DVD meida Video_TS path. As a more quality-oriented, yet somewhat closed-door counterpart of MPEG, a 26min, 9.8Mbps VOB video is 83.5 MB in size, while a MP4 video of the same specs is only 19.8 MB, with inferior image quality.
A best VOB player has to be versatile enough to play VOB without hitch, attributing to that the copy protection for most DVD VOB is way more strict than other video formats. Which is the best VOB player for Windows and Mac, then?
It is true that a VOB file is also an MPEG file, but a VOB file contains additional data (IFO/BUP) that a standard MPEG decoder cannot understand, e.g., the private data, which only a DVD decoder can understand. Those data, carrying information about the file offsets and time duration of all chapters, are saved in the VOB file, and cannot be read unless needed decoders are prepared. 5KPlayer however, equipped with a DVD decoder and many other required decoders so as to be a professional VOB video player, has no trouble playback any data in VOB.  
What are the Frequent VOB Player Problems?
1. VOB Video Player Can't Play Encrypted VOB Videos:
5KPlayer is a powerful media player which plays VOB files on both Windows 10/8.1/7 and Mac OS, no matter the original file is compressed with MPEG or H.264. Being the choice of over 1.6 million users around the world, this VOB player is embedded with 450+ video codecs and 180+ audio codecs, saving you the hassle of finding and downloading any codec pack. What's more remarkable is that this perfect VOB file player is totally free.
2. VOB File Player Crash When Playing VOB Videos:
To guarantee smooth playback of the DVD VOB videos, you need a VOB player with giant kernel for .VOB file sizes to rely on, especially when you're running it on Windows 10.
Whatever HD streaming content you get, DVD VOB movie still offers the best viewing experience - the kind of resolution experience that even the 4K HD video viewed on iMac Retina 5K display can't come close to. It is the huge file size that brings resolution enjoyment and VOB player crashing together. But this poses no threat to best free VOB player 5KPlayer: with its utility to play the harsh 8K video Ghost Town thoroughly tested, the maximal 1GB VOB videos is a breeze.
2019 3 Best Free VOB File Players for Windows 10/8.1/7 and Mac
1. 5KPlayer - Best Free VOB Player for Windows 10/Mac
VOB is also very typical in encryptions. Unencrypted VOB files can easily read by many players like VLC, MPlayer, MPC, however, encrypted VOB files are less widely supported. 5KPlayer supports AC-3, DTS formats apart from MPEG-1 Audio Layer II, is capable of playback almost all encrypted VOB file formats.
Other great features of this recommended VOB player include online VOB download free, VOB playback H/W acceleration, VOB to MP4 conversion and VOB free streaming. Therefore, you can free download a VOB from online and manipulate it however you like using this great VOB file player for Windows(10) & Mac, say, even adding subtitles to it. More advanced video tweaks like iOS screen recording, 5-1 surround sound AirPlay supports etc are also ready for you to discover.
However, this best free VOB video player brings all the above problems to an end: Not only embracing horse-and-horse playback effect of VOB videos movies, according to PowerDVD and WinxDVD users feedback, it also entails extra bonus to AirPlay DVD and download VOB videos online. Now take a look at its overall strength as an in-class VOB file player:
☆ Play VOB files, ISO image, encrypted DVD and multi-region DVD on Windows 10 and Mac;
☆ Peerlessly compatible with Windows 7/8/8.1/10 PC and MacOS Sierra/OS X El Captain or earlier;
☆ One-click convert VOB to MP4 to watch on iPhone, iPad;
☆ Download VOB videos superfast.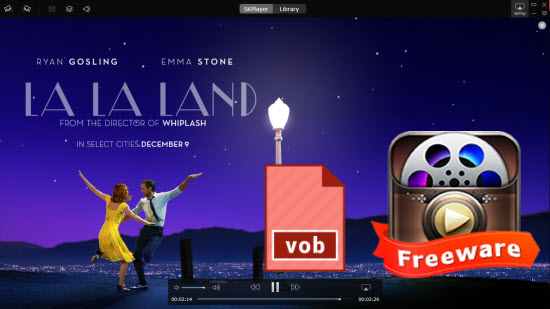 2. VLC Media Player - Open-source VOB File Player
VLC plays everthing – a bit overstate exactly, but it is indeed a powerful VOB Player when playing DVD VOB movies and online VOB videos on Windows 10/Mac. It can smoothly play digital video, digital audio, subtitles, DVD menus, etc contained in VOB. Act as any other professional DVD player, the encrypted VOB files on DVDs can read exactly by VLC media player as this VOB video player can find where the decryption codes are and well handle the encryption programs written specifically for DVD playback. Though sometimes there is audio delay problem in VLC, playing VOB files on this VOB video player will suffice if you have nothing else.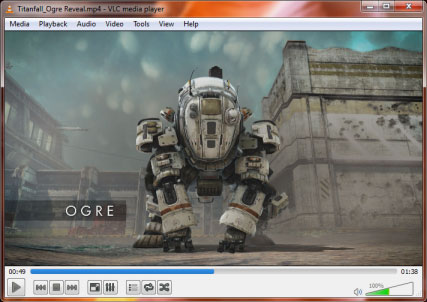 3. MPlayer – Free VOB Video Player on All Platforms
Like VLC, MPlayer is also a free open source VOB player which plays VOB files natively on Linux, macOS as well as Windows without any codec pack installed. This free VOB video player is lightweight yet supports more than 192 video formats including VOB, MP4, MKV, AVI, WMV and 85 audio codecs such as AAC, OGG, WMA, MP3, FLAC, etc. MPlayer is updated constantly and can even play incomplete or damaged VOB files if needed, and it can be an ideal choice for any users in viewing VOB videos as this VOB video playeris fast and only takes a few seconds to load VOB and other files.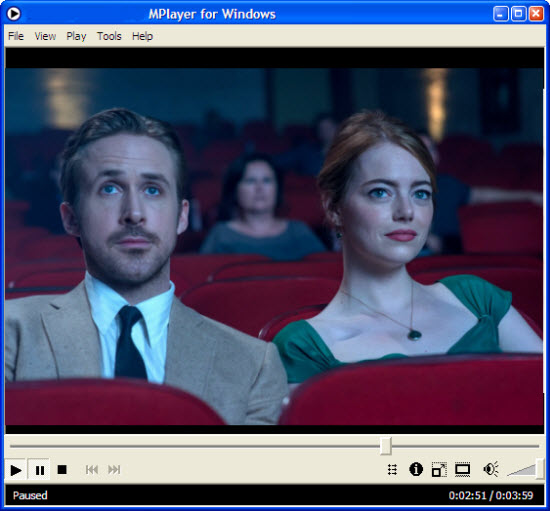 After reading the review of the 3 best free VOB Player software, have you decide which VOB player is the best for you to manage and play your .vob or DVD VOB files in 2019? Depends on all the features, 5KPlayer should be the best, as it not only plays VOB files, ISO image and encrypted DVDs on both Mac and PC with no hassle, but also supports to download VOB files from YouTube and convert VOB to MP4 for AirPlay. Moreover, this best free VOB player is also the most downloaded software on Windows platform from the rank on Softonic. If you still find it's hard to choose which VOB media player to download, then let's look at the tablet below for comparison.
How to Play VOB File with Best Free VOB Player?
Step 1: Download 5KPlayer setup for Mac or Windows. This easy-to-use free VOB video player is a clean DVD VOB player which plays VOB file videos without interruption.
Step 2: If your best free VOB player is associated with local DVD VOB files, double click the file to play. If not, input VOB file with one of the ways below:
* Drag & drop a DVD VOB movie to the best free VOB player;
* Click "Video" to add .VOB files for playback;
* Right click on target VOB file, and navigate to "Open with -> 5KPlayer" option.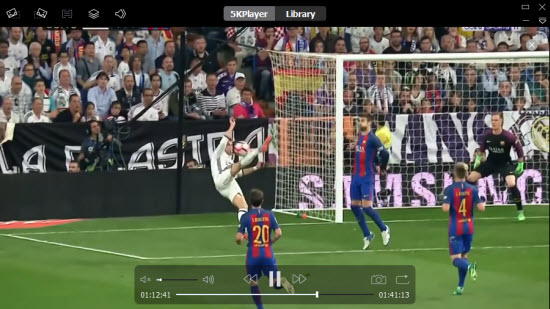 Tips and Tricks:
* This best free VOB player is also supplied with enthralling features to Stream DVD to bigger stunning display.
* Alternatively, you are free to download DVD VOB movies from YouTube.
* Create your play list, tag your favorite videos, rotate videos, adjust aspect ratio with best free VOB player.
What's in Common Between DVD VOB and .VOB Files?
DVD VOB movies on DVD discs or online VOB videos are the 2 major sources where you obtain VOB movies to play via best free VOB player, but they're not exactly alike:
Video_TS = VOB + IFO + BUP
Among the 3 files on the right side of the equation. VOB video is the main body of a DVD folder which, when uploaded to online video sites, will be the DVD movie resources with *.vob extensions. While IFO files are the keys for a VOB player to read movie main bodies, and when IFO files are damaged, the best free VOB player alter to BUP files as an emergency key.
The best free video player renders all-round improvements to play DVD VOB movies. In relating to the digital front, it upgrades to play DVD on Windows 10, play H.264, H.265 as well as play MKV files on PC without hassle.
Home | About | Contact Us | News | Privacy Policy | Agreement | Site Map
Copyright © 2019 DearMob, Inc. All Rights Reserved.
Any third party product names and trademarks used in this website are property of their respective owners. All the related logos and images, including but not limited to Apple's AirPlay®, Apple TV®, iPhone®, iPod®, iPad®, iTunes® and Mac® are registered trademarks of their own. DearMob, Inc. is not owned by or affiliated with Apple Inc. and any of those companies.