See Netflix vs Apple TV+ vs Disney+: Best Streaming Services Reviews
More Benefits to Enjoy from the Netflix App for PC
As long as you own the membership of Netflix, you can watch unlimited TV shows and movies. Ranging from blockbuster films and kids cartoons to Talk Shows and award-winning homegrown original series like the House Cards, Orange Is The New Black etc. After you downloaded Netflix app for your PC, you will be able to:
- Watch Netflix TV Shows and movies anytime at anywhere with your Windows 10/8 PC or Phone.
- View thousands of regularly updated new programs to widen your choices.
- Directly searching for movies and TV shows from your Windows phone and watching straightly.
Review or comment on the comment section of your favorite show or movie and then the smart Netflix App for PC will recommend the best show for you based on your taste.
- Watch Netflix movie on one devices and continue on another. One Netflix app account is applicable on more devices like TV, PC, Mac, iPad, iPhone/Windows Phone, etc.
How to Download Netflix App for PC on Windows 10?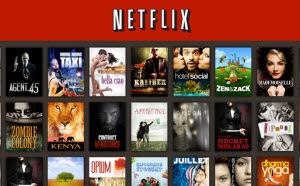 The official Netflix PC app for Windows 10 allows you to apply your Netflix account to stream countless movies and TV series in HD/UHD to your PC.
Step 1: Upgrade your PC operating system to Windows 10 (Netflix is not on Windows 7 yet).
Step 2: Go to Microsoft store or Google chrome web store to download the safest Netflix App for PC free.
Step 3: Install the Netflix PC App on your Windows 10 by following the instructions.
Step 4: Choose the plan for different standard of services and the first month is free!
But what if you don't want to upgrade to Windows 10 and think that Windows 7 works perfectly for you, see? That is a problem here, because Netflix app for PC is not working with Windows 7. And the Netflix for Windows 10 itself is not working so well either.
"I upgraded my main desk top PC with Windows 10 at the weekend and all went well. Today I installed the Netflix app for PC from Windows Store and it won't load. It starts to open, then simply shuts down."
Also according to tenforums, there are a lot of other Windows 10 users are going through the same problem. But the good news is, the best free Netflix app for PC alternative 5KPlayer plays everything on your Windows 10/8/7 PC.
No need to register, no need subscription, and definitely no need to pay, 5KPlayer – the best Netflix app for PC lets you download and watch numerous Hollywood movies, Netflix TV series, HBO movies and different genres of movies. You can create libraries to manage and sort out your favorite movies to. This Netflix app for PC alternative is one of the best media players for Windows 10 to play 3D videos, MKV, MP4, AVI movies, etc. on your Windows 10 PC. Alternatively, if you prefer watch movies on HD TV, you can also stream Netflix to Apple TV with 5KPlayer via its AirPlay function.