Netflix Movie List: Best Netflix 4K Movies to Watch
This Netflix 4K movie list selects top 20 movies that are all-time-best. Alongside the best Netflix movies recommended here, you can also relish a complete list of Netflix 3D movies and how to watch Netflix on TV. Take a look at the best Netflix movies sorted by best action movies on Netflix, and best comedy movies on Netflix in 1080p 4K UHD with movie reviews. Pick up one and get plenty hours of enjoyment!
Download and Stream Best Netflix 4K Movies
5KPlayer is here to download and stream best Netflix movies from 300+ video sharing websites! Check out the best action movies and best comedy movies on Netflix in the list below. Just download Netflix movie list to Mac/Windows, you can watch directly or stream best Netflix movies to Apple TV using this software!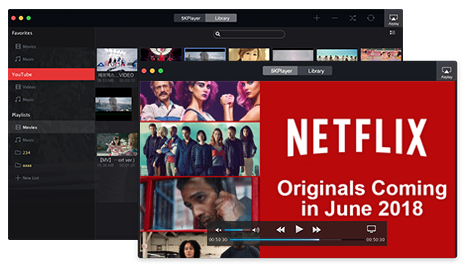 >>> Guide to 4K 8K UHD Videos Download/Play/AirPlay Free<<<
What are the best Netflix 4K movies to watch? The Netflix movie list below sorts out both top 10 action movies and 10 best comedy movies on Netflix. If you have a Netflix streaming plan but don't know where to start, just read the movie reviews and choose one from the list below.Login to your Netflix account, then search for the movies titles in your Netflix APP;
If you don't have an Netflix account yet, 5KPlayer can help free download anything in the following list of Netflix movies to Windows or Mac, and empowers you to watch Netflix on TV with its functionality to stream movies from laptop to TV wirelessly. Just take a look at the Netflix movie list 2015-2016!
Top 10 Action Movies on Netflix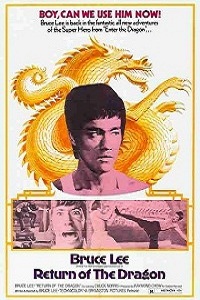 NO.10 Best Netflix Action Movies
Return of the Dragon (1972) | Cast: Bruce Lee, Nora Miao, Chuck Norris
Available at: http://dvd.netflix.com/Movie/Return-of-the-Dragon/60020726?trkid=222336
Bruce Lee's surprising change of pace from his usual hard-hitting tradition.Return of the Dragon favors humor as much as it does kung-fu. This hit the Netflix movie list because it represents Lee's only venture as a director. Bruce shows great comic timing in the humorous set pieces in addition to the usual physical prowess he displays during the action scenes. The impressive fight finale between Lee and Chuck Norris is a hightlight throughout the film.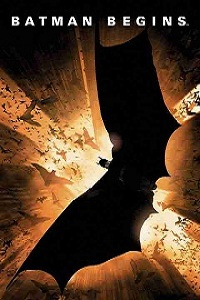 NO.9 Batman Begins (2005)|Cast: Christian Bale, Michael Caine, Liam Neeson
Available at: http://dvd.netflix.com/Movie/Batman-Begins/70021642?trkid=222336
Finally, secrets of the Caped Crusader of Gotham City are brought to screen from its perennially popular comic-book series, its position on the Netflix movie indeed lives up to anticipation of numerous fans. The young Bruce Wayne (Gus Lewis), son of a wealthy and generous couple, leads a privileged life. A sharp accident turns him into an impudent young man, after his mother and father are murdered by a mugger. Full of rage and bent on retribution until encouraged by his childhood sweetheart, Rachel Dawes, to search for answers beyond his own personal vendettas.
Hold on, here's the top 10 Netflix movies to come ->>
A New Way to Watch Best Netflix Movies You Should Know
Except for the $9.99 Netflix subscription, 5KPlayer can drive you into a new journey to watch everything in the above Netflix movie list. Having achieved full success in 4K streaming, this free gadget can help you watch Netflix on TV by downloading movies from 300+ video sharing sites, then it relys on AirPlay technology to stream Netflix TV shows from any PC or Mac to Apple TV.
Method 1: If you have a Netflix APP on Apple TV, then 5KPlayer can take 4K Netflix movies to AirPlay from PC to Apple TV, or from Mac to Apple TV. [Previously downloaded to computer]
Method 2: If you don't have a Netflix account yet, your current Mac Windows can do just as well: copy the movie names in the Netflix movie list below, search for it in YouTube, or from other 300+ video sharing websites that 5KPlayer can download from, then repeat Method 1.
By doing so, 5KPlayer turns your Mac/Windows into an AirPlay sender to wirelessly stream best Netflix movies (downloaded) from Mac or PC to Apple TV
NO. 8 The Terminator Genisys (2015)|Cast: Arnold Schwarzenegger, Emilia Clarke, Jai Courtney
NO. 7 Avengers 2: Age of Ultron| Cast: Robert Downey Jr., Chris Hemsworth, Mark Ruffalo
NO. 6 Fantastic Four (2015) | Cast: Tim Blake Nelson, Kate Mara, Michael B. Jordan
NO. 5 Bridge of Spies (2015) | Cast: Tom Hanks, Mark Rylance, Amy Ryan
NO. 4 The Hunger Games: Mockingjay - Part 1 (2014)| Cast: Francis Lawrence
NO. 3 Pirates of the Caribbean: Dead Man's Chest (2006) | Cast: Johnny Depp, Orlando Bloom, Keira Knightley
NO. 2 Django Unchained (2012) | Cast: Jamie Foxx, Christoph Waltz, Leonardo DiCaprio
In 1858, a bounty hunter named Schultz bought freedom for a slave named Django to train him into a bounty hunter just like himself, Schultz wanted Dajngo to join him in chasing John Ellis and Roger Brittle. Not every Netflix action movies could win 8.5/10 on IMDb yet Django is such a case. Things didn't went as expected as Django requested Schultz to help him find his wife, Broomhilda, who was sold separately by their former owner. Schultz promised to help as long as Django could stay as his partner. The deal was reached but rescue wasn't a game at all: having learnt that Broomhilda was sold to a plantation in Mississipi, which belongs to a infamous, ruthless owner. The two hunters ploted a scheme to get themselves into his place, but was Calvin Candie that easily fooled?
NO. 1 Nightcrawler (2014) | Cast: Jake Gyllenhaal, Rene Russo, Bill Paxton
Nightcrawler is an irony thriller which reveals the dark side of human nature. Lou Bloom (Jake Gyllenhaal), an ambitious, driven young man ran into crime journalism in the city of L.A. Desperate for work and fame as he is, he colludes with a group of freelance camera crews who bided their time to film crashes, fires, murder, or just fake such situations for the sake of view count. In the hazadous realm of nightcrawling - where each victim euqals a hint to be converted into dollars and cents, Louis, together with Rene Russo as Nina, a veteran of local TV news, landed himself as a participant into such an accident.
Netflix accurately holds a gazillion 4K HD movies available, but not necessarily anything you want: To stream Star Wars 7: Force Awaken, Alvin and The Chipmunks 5, The Revenant, 5KPlayer helps to boost your collection of best Netflix movies.
Top 10 Best Comedy Movies on Netflix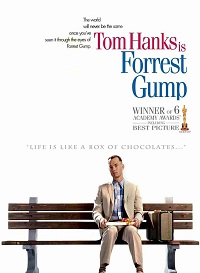 Forrest Gump (1994)|Cast: Tom Hanks, Robin Wright, Gary Sinise
Available at: http://dvd.netflix.com/Movie/Forrest-Gump/60000724?trkid=222336
An absolute classic to be listed in Netflix movie list: Forrest Gump is a man with a low I.Q. but passion and persistence. For his whole life he loves his childhood friend: Jenny. Forrest's 'mama' teaches him the ways of life instead of treating him like a real disabled. He joins the army in Vietnam, where he meets Dan and Bubba, in the battle he wins medals, after which he creates a shrimp fishing fleet. Then he begins to jog, runs into ping-pong craze, everything he does he's trying to be the best. However, Forrest cares only about his childhood sweetheart Jenny Curran. Ending is not perfect, but a bittersweet one.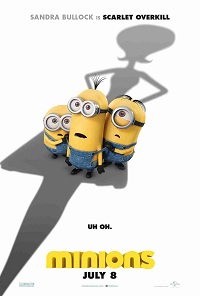 Minions (2015)|Cast: Sandra Bullock, Jon Hamm, Michael Keaton
Available at: http://dvd.netflix.com/Movie/Minions/80033394?trkid=222336
This time minions Stuart, Kevin and Bob are recruited by Scarlett Overkill and her inventor husband Herb, to take over the world. Included in the best Netflix comedy movies for it's popular among both adults and kids. Since the first movie in the Minions have lived to serve the most despicable masters. From T. rex to Napoleon, the minions tribe has helped the most infamous villains. Join the protective leader Kevin, teenage rebel Stuart and little Bob on a new journey where they'll work for a new boss - the world's first super-villain lady, to save all of Minionkind.
The Big Lebowski (1998) | Cast: Joel and Ethan Coen | Available at: http://dvd.netflix.com/Movie/The-Big-Lebowski/1181532
Amélie (2001) | Cast: Jean-Pierre Jeunet | Available at: http://dvd.netflix.com/Movie/The-Big-Lebowski/1181532
Much Ado About Nothing (2012) | Cast: Joss Whedon | Available at: http://dvd.netflix.com/Movie/Much-Ado-About-Nothing/779930?trkid=222336
Big Game (2015) | Cast: Risto Salmi, Samuel L. Jackson, Ray Stevenson| Available at: http://dvd.netflix.com/Movie/Big-Game/80019071?trkid=222336
Beginners (2011) | Cast: Mike Mills | Available at: http://dvd.netflix.com/Movie/Beginners/70148804?trkid=222336
Silver Linings Playbook (2012) | Cast: David O. Russell | Available at: http://dvd.netflix.com/Movie/Silver-Linings-Playbook/70244164?trkid=222336
Ice Age: Continental Drift (2012) | Cast: Ray Romano, John Leguizamo, Denis Leary| Available at: http://dvd.netflix.com/Movie/Ice-Age-Continental-Drift/70171580?trkid=222336
Beginners (2010) | Cast: Ewan McGregor, Christopher Plummer, Mélanie Laurent | Available at:http://dvd.netflix.com/Movie/Beginners/70148804?trkid=222336
Stream Best Netflix Movie List from Mac PC to Apple TV!
Download 5KPlayer for Windows or Mac, launch it instantly. This helps you stream best Netflix movies and TV shows from PC/Mac to TV with losslessly.
How to Stream Best Netflix Action Movies from Mac/Windows to Apple TV?
Step 1: Launch 5KPlayer, hit AirPlay icon on top right of the interface to connect Mac/PC to Apple TV 4 when they are in the same Wi-Fi environment.
Step 2: When successfully connected, the AirPlay icon will turn red to stream best Netflix comedy movies readily.
Tips and Notes:
AirPlay only supports video in MP4, MOV, M4A. If you just got a MKV, H.264, or AVI HD movie clip for Apple TV, turn to the fastest video converter for Windows and Mac, you'd be wowed by how fast it can go!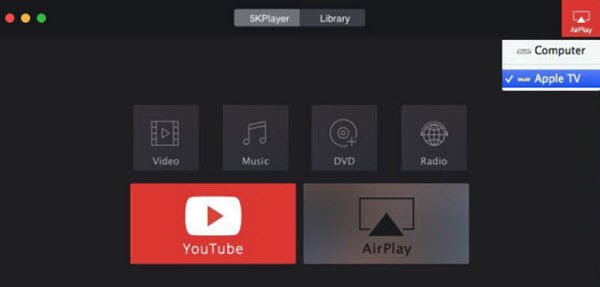 Home | About | Contact Us | News | Privacy Policy | Site Map
Copyright © 2017 DearMob, Inc. All Rights Reserved.
AirPlay®, iPod®, iPhone®, iPad®, iTunes® and Mac® are trademarks of Apple Inc., registered in the U.S. and other countries. DearMob's 5KPlayer is not developed by or affiliated with Apple Inc.