Netflix accurately holds a gazillion 4K HD movies available, but not necessarily anything you want: To stream Star Wars 7: Force Awaken, Alvin and The Chipmunks 5, The Revenant, 5KPlayer helps to boost your collection of best Netflix movies.
Top 10 Best Comedy Movies on Netflix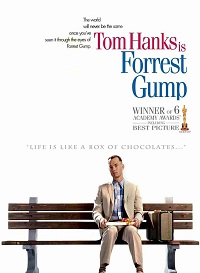 Forrest Gump (1994) |Cast: Tom Hanks, Robin Wright, Gary Sinise
Available at: http://dvd.netflix.com/Movie/Forrest-Gump/60000724?trkid=222336
An absolute classic to be listed in Netflix movie list: Forrest Gump is a man with a low I.Q. but passion and persistence. For his whole life he loves his childhood friend: Jenny. Forrest's 'mama' teaches him the ways of life instead of treating him like a real disabled. He joins the army in Vietnam, where he meets Dan and Bubba, in the battle he wins medals, after which he creates a shrimp fishing fleet. Then he begins to jog, runs into ping-pong craze, everything he does he's trying to be the best. However, Forrest cares only about his childhood sweetheart Jenny Curran. Ending is not perfect, but a bittersweet one.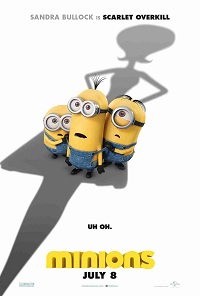 Minions (2015) |Cast: Sandra Bullock, Jon Hamm, Michael Keaton
Available at: http://dvd.netflix.com/Movie/Minions/80033394?trkid=222336
This time minions Stuart, Kevin and Bob are recruited by Scarlett Overkill and her inventor husband Herb, to take over the world. Included in the best Netflix comedy movies for it's popular among both adults and kids. Since the first movie in the Minions have lived to serve the most despicable masters. From T. rex to Napoleon, the minions tribe has helped the most infamous villains. Join the protective leader Kevin, teenage rebel Stuart and little Bob on a new journey where they'll work for a new boss - the world's first super-villain lady, to save all of Minionkind.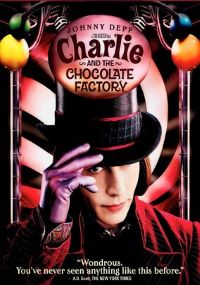 Charlie and the Chocolate Factory | Cast: Johnny Depp, Freddie Highmore, David Kelly
Available at: https://dvd.netflix.com/Movie/Charlie-and-the-Chocolate-Factory/70021648?dsrc=DVDWEB
Charlie Bucket is a poor boy who lives near the Wonka Candy Company. After a long-time closed, Wonka announces a contest that 5 lucky men will have the chance to visit the factory and serve chocolate for the rest of his life. After Charlie and the other ticket holders had visited the fantastic factory, individual character flaws cause the other four children to be eliminated, and Charlie was the last to be chosen...
The Lovebirds (2020) | Cast: Kumail Nanjiani, Issa Rae, Anna Camp
The Angry Birds Movie 2 (2019) | Cast: Jason Sudeikis, Josh Gad, Leslie Jones
Much Ado About Nothing (2012) | Cast: Amy Acker, Alexis Denisof, Nathan Fillion
Big Game (2015) | Cast: Risto Salmi, Samuel L. Jackson, Ray Stevenson
Isn't It Romantic (2019) | Cast: Rebel Wilson, Liam Hemsworth, Adam DeVine
Scary Movie (2020) | Cast: Anna Faris, Jon Abrahams, Shannon Elizabeth
Ice Age: Continental Drift (2012) | Cast: Ray Romano, John Leguizamo, Denis Leary
Men in Black: International (2019) | Cast: Chris Hemsworth, Tessa Thompson, Emma Thompson