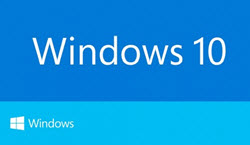 * 5KPlayer is A Free Windows 10 DVD Player Featuring Lifelong Upgrade
Not only professional with how to watch DVD on Windows 10, the free 5KPlayer now tops best media player for Windows 10 with a monthly 250K installs worldwide. In 5KPlayer editors' reviews, it can impeccably work as the Windows Media Center alternative, not only relaying the old-but-good functions, but also approaching users with brand-new portfolio as a powerful 8K video player for Windows 10.
* 5KPlayer Has All-round Support As A Free DVD Player for Windows 10:
- Play any DVD format you throw at it, including playing vob videos, DVD folder, video-TS, ISO.
- Multi-region DVD is supported, 5KPlayer bypasses the region code on any DVD discs.
- Support playing 4K DVD on Windows 10 and Mac. For better experience, the NO.1 fast DVD video software giveaway for Windows is now jointly brought to you on Windows 10.
* 5KPlayer will Provide More Widgets to Expect on Windows 10:
- Capable of playing 8K FUHD videos as a 8K video player for Windows 10, the task almost defeated 90% PCs.
- The familiar return of start menu, Xbox built-in, new-style Cortana, and etc.
- Take how to play DVD on Windows 10 into air, now AirPlay DVD with 5KPlayer.
If you have got plans for the $15 Windows DVD Player on Windows 10, better consult the online reviews: Basically good but sometimes has problems in switching DVD discs, and you have to re-start it on Windows 10 before a new DVD can be recognized.