However, problems come along the way.
"Placing a HDR MKV to play in VLC, i keep getting SDR. Do you have to do something special to get it working? HDR did it works well when playing games that supports HDR."
"Windows 10, LG monitor. HDR working fine for games (I don't even have to turn HDR ON in settings, whenever windows detects HDR content on full screen I get HDR on the display). With VLC at full screen, HDR on or off, I get SDR with normal sound but not so loud."
As many of you have already tried playing HDR contents in VLC on computers and encountering VLC HDR not working and VLC HDR washed out issues. This article is hence prepared to give a full guide on How to Play HDR in VLC.
Main Contents:
1. What is HDR and what does VLC HDR support mean?
2. How to Play HDR using VLC?
2. How to solve VLC HDR not Working?
3. Best VLC HDR Player Alternative
Part 1. What Is HDR? What Does VLC HDR Support Mean?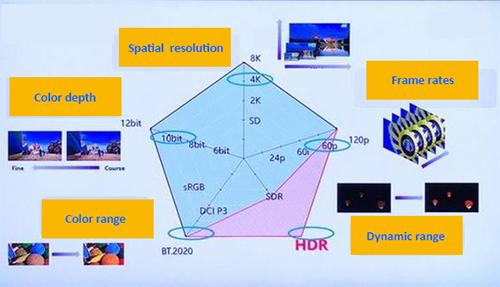 Speaking of video development, there are mainly five elements: color range, color depth, spatial resolution, frame rates and dynamic range. These add up to the creation of artificial visual to deliver an almost real 2D/3D visual experience. HDR - high dynamic range, similar to color range, but it focuses on luminosity of video/image, to reveal more details in both highlights and shadows. And this is what HDR serves.
About VLC HDR support, it only means that VLC can now work in HDR environment, when the whole Windows composition to be in HDR mode. Therefore, to use VLC HDR feature, the prerequisition is that your computer supports HDR at OS level. VLC cannot force HDR on media playback alone.
Part 2. How to Play HDR in VLC HDR Player?
Step 1. Check for update and install VLC latest version 3.0.6
Enable VLC GPU acceleration in 3.0.6
1. Go to Tools > Preferences > Input & Codecs
2. In the Input & Codecs Settings window, check Use GPU acceleration decoding
3. Click Save
4. Restart VLC to enable the changes
Step 2. Activate HDR in Windows settings
 Enable HDR in Windows 10
Go to Windows 10 display settings and click on HDR and advanced color to set it on.
In Windows Support, you will learn detailed steps as to how to enable HDR for Windows 10 computers: https://support.microsoft.com/en-us/help/4040263/windows-10-hdr-advanced-color-settings
 Enable HDR in Windows 7/8
Sadly, HDR contents require PlayReady 3.0 DRM, which Windows 7/8 does not support at the OS level. But you can resort to NVIDIA GPU from the Maxwell or Pascal families (GTX 960, GTX 980, GTX 1070, GTX 1080, etc).
Step 3. Make sure that your monitor supports SMPTE 2084 to present the full HDR quality.
Otherwise, you will have to re-map colors/tones to work on a non-HDR display.
Step 4. Throw an HDR file to VLC and enjoy.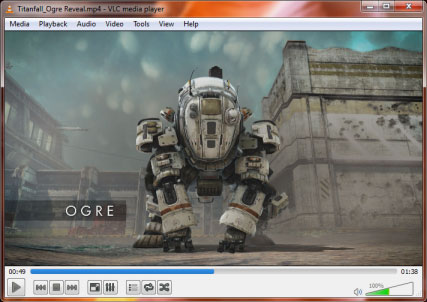 Part 3. How to Solve VLC HDR not Working Windows 10/8/7?
VLC HDR Washed Out Issue
When you play HDR videos in VLC Media Player on any system with a Nvidia graphics adapter, you may face VLC HDR washed out colors issue.
Method 1: Go to Nvidia control panel and make changes in Adjust Video Color Settings.
1. Video > Adjust Video Color Settings.
2. Switch to "With the NVIDIA Settings" if the option is not enabled.
3. Switch to the Advanced tab.
4. Select Full (0-255) instead of Limited (16-235) in the Dynamic Range menu.
5. Click on Apply to make the change.
Method 2: Go to VLC HDR Settings.
1. In VLC, Go to Tools > Preferences > Video.
2. Select DirectX (DirectDraw) in the output menu instead of automatic.
If that does not fix the issue, uncheck "Use hardware YUV > RGB Conversion".
If that does not fix the issue, switch to Windows GDI video output.
3. Restart VLC Media Player after each change.
VLC HDR Not Working Issue
Method 1: Reinstalled the drivers of the GPU
This method can be effective to solve VLC HDR not working issue related to GPU. Especially those cases when you can play HDR games on computers, yet cannot get HDR visuals in VLC, the reinstallation can let VLC talk to GPU again.
Method 2: Change to 5KPlayer HDR player
If you are trying Windows 7/8 computers, you may have to change to another media player - 5KPlayer, PotPlayer and MPC-BE with madVR.