2. Top Best HDR Players to Play HDR Videos Movies
HDR video movies usually use 10bit HEVC encoding in 4K res. From our experience, as long as your HDR player (device or software) supports 10bit HEVC decoding, you can play HDR content out of the box.
Best HDR Video Player Software – 5KPlayer
If you want to play HDR videos on computers, 5KPlayer is a good choice! This 4K HDR player supports HEVC, H.264, H.265 8bit 10bit video decoding with immersive rendering ability. It plays back HDR 4K 8K videos smoothly without hiccups, provided that your computer configuration is higher than the average. Also, this HDR player enables you to free download HDR videos and from over 300+ online HDR content sites and is built in with AirPlay tech to let you stream HDR content to Apple TV 4 HDR TV screen. For a HDR video taster, this might be the most ideal way of HDR content appreciation at zero cost.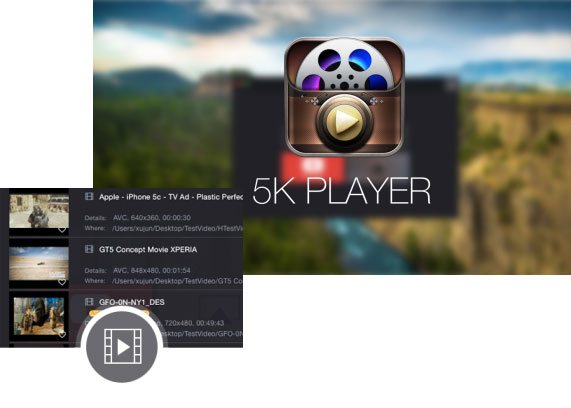 Ace 4K HDR TV Set Supporting 10bit HEVC decoding – Sony X9300D/X9400D
Sony XD93 and XD94 are two latest and smartest 4K HDR blessed TV set 2016 that natively support 4K HDR content playback and 10bit HEVC decoding. Note that X9000 2015 series support HDR yet are made possible by firmware update which is inferior to the 2016 newest 4K HDR models. XD93 and XD94 4K HDR TVs support direct playback of 4K HDR videos, embedded with Slim Backlight Drive, X1 4K processor, x-tended Dynamic Range pro, and 4K X-reality pro. Just download an HDR video to a flash drive and plug it into the TV USB port then you can enjoy.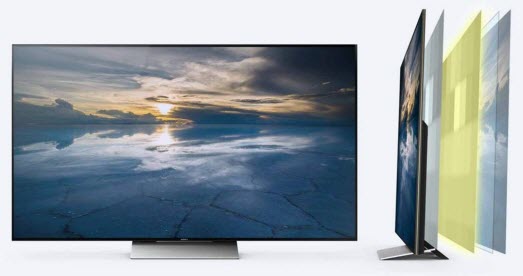 Top-notch 4K HDR streaming boxes – Roku 4
Roku 4 is reported to throw a big upgrade this time for the addition of 4K HDR support in the high-end "Ruko Ultra" and "Roku Premiere Plus". Since Nvidia Shield and Xiaomi Mi box have already added 4K HDR streaming options, Roku 4's big overhaul will catch up with the competition or better stands out from the crowd.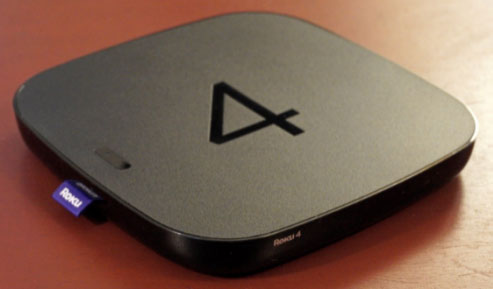 Great HDR Video Media Player Devices – Samsung & Panasonic 4K Bluray Players
To play 4K Blu-ray HDR full movies in 4K blu-ray discs, 4K blu-ray players are needed since there's no way to decrypt 4K blu-ray. Newly produced top 4K blu-ray players 2016 can generally get HDR video playing smoothly on your 4K HDR TV. Among them, Samsung UBS-K8500 4K Blu-ray player and Panasonic DMP-UB900 4K Blu-ray player are the most recommended two devices for you to give a try, yet a bit expensive at the moment - $400 and $600 for each device respectively. Other comparatively cheaper 4K up-scaling Blu-ray players like Sony 4K WIFI, Samsung 4K 3D, Panasonic Smart network 4K are also doable. Check up the Top 5 4K Blu-ray players list to decide yourself.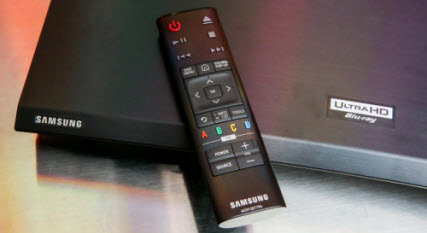 3. Top HDR Displays: Sony, LG, Philips, Samsung 4K HDR TV
To play HDR video movies, a qualified HDR-capable TV or computer monitor is a must. As said before, HDR, as a visual standard can only be manifested through the HDR screen otherwise the HDR content can only be shown in SDR quality.
There are mainly two HDR formats HDR10 and Dolby Vision. Apart from Sony X9300D and X9400D mentioned earlier which only supports HDR10 format, LG Signature OLED and Vizio HDR TV support both HDR10 and Dolby Vision. Philips and TCL support Dolby Vision. It might be better for you to choose a display with complete HDR format compatibility to cover all HDR video playbacks.