est AAC MP3 Player Download Free
Posted by Kaylee Wood | Last update: April 28, 2020
Top Best Free AAC MP3 Player Roundup List!
At the funeral of MP3 format, we start to celebrate the total triumph and prevalence of AAC. However, this does not mean the quick vanish of MP3 since it will still company you in the following years; and it also does not mean we should totally get rid of the current MP3 player and replace it with an AAC exclusive player. Not so fast and not so absolute! There are many AAC compatible MP3 players that can handle both the out-dated MP3 format and prevailing AAC alike. See if your default music player is included in our top AAC compatible MP3 player list here below.
Best Free AAC MP3 Player Software Free Download
This MP3 compatible AAC player for macOS and Windows, topping the U.S. multimedia download chart on Softonic and ranking 3rd in the India/UK/Canada/Australia multimedia chart, is the most reliable audio player for people having varied demands - streaming, 4K/8K playback, online video download, screen reording etc. Free download it now!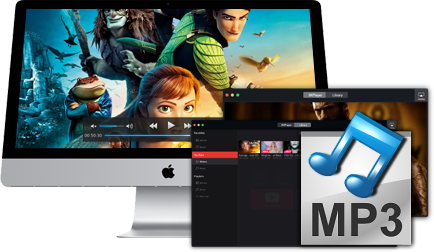 Tips: How to Convert MP4 to AAC MP3
1. Install 5KPlayer in advance.
2. Find the video in 5KPlayer playlist.
3. Click on the video thumbnail no matter in list view or icon view, a convert button will show up
4. Click on the convert button and choose "convert to AAC" or MP3 in the drop-down list.
Tips: How to Convert AAC to MP3
You need additional help from free video converter
1. Install WinX video converter in advance. (note: WinX video converter free trial version is enough for this conversion, you don't have to buy it.)
2. Open the file using this converter.
3. Choose target MP3 format and click on start button to convert it.
As compared above, the AAC compatible MP3 player software is quite varied for their unique flagmentship features. Avoid using ranking to classify them, instead, use their strength to differentiate them and get the target feature you want thereafter. We recommend 5KPlayer here.
Home | About | Contact Us | News | Privacy Policy | Agreement | Site Map
Copyright © 2023 Digiarty Software, Inc. All Rights Reserved.
5KPlayer & DearMob are brands of Digiarty Software, Inc. All other products or name brands are trademarks of their respective holders. All logos, trademarks and images relating to other companies that may be contained wherein are applied in the Internet that are not used for commercial use. Digiarty's software is not developed by or affiliated with such companies.