5 Best 3D Video Players Free Download
| Rank | 3D Player Name | Advantage |
| --- | --- | --- |
| 1 | 5KPlayer | Easiest to Use 3D Video Player |
| 2 | Bino Player | Efficient 3D Video Player |
| 3 | 3D Video Player | Professional 3D Video Player |
| 4 | KM Player | Media Player for 3D Video Playback |
| 5 | VLC Media Player | Additional Video Player for 3D Movies |
No. 1 5KPlayer – Easiest to Use 3D Video Player
This best 3D video player- 5KPlayer is voted by many users as it is the easiest to use program. Just as simple as playing 2D videos, no need to enable further settings to play 3D movies on Windows/Mac. Among all the free 3D video players, 5KPlayer can be said to be the promising new 3D player in this field. It is an HD media player that delivers spectacular 3D experience combined with a slick performance and the ability to play and save Netflix 3D movies, play 360-degree videos and download 3D videos torrent 1080p, 720p in MKV, MP4, etc. Free download this best 3D player now!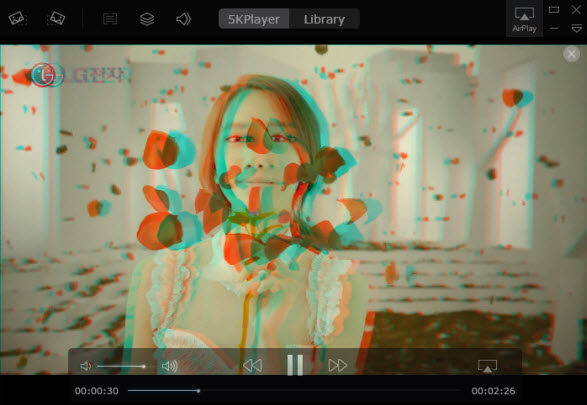 No. 2 Bino Player – Efficient 3D Video Player
Bino is a quite professional 3D video player that plays stereoscopic 3D videos with a wide range of video format. It is free and efficient, and can work on both Mac and Windows. But it is experiencing curent unstable development.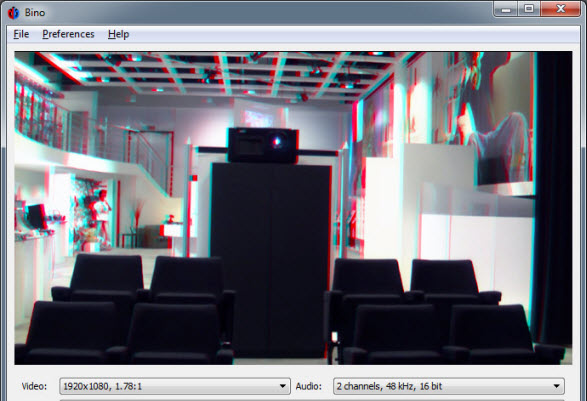 No. 3 3D Video Player – Professional 3D Video Player
3D video player for Windows's main feature is a 3D button on the main interface that enables you to activate 3D playback right away. It also plays other video and does 3D conversion as well (You'll need to purchase the full version in order to do the conversion and to remove the watermarks).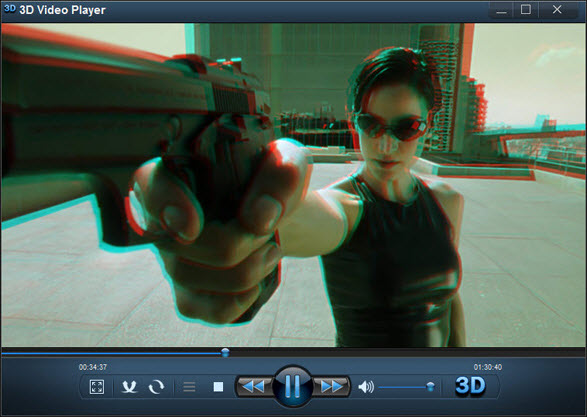 No. 4 KMPlayer – Media Player for 3D Video Playback
As a free video player for 3D movies, one of the best feature about KM Player is that it does some conversion from 2D to 3D by adding anaglyph effects, so your will use 3D glasses in order to view the movie.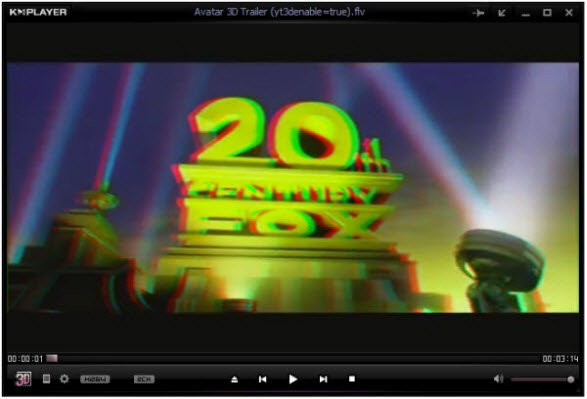 No. 5 VLC Player – Additional Video Player for 3D Movies
This particular 3D video player is an open source software which means it is also free to download. In order to enable VLC to play 3D videos, you have to go through a few steps to set it first. You cannot find a fancy navigation screen on this 3D video player but this program can do VLC 3D movies without problems.