Best 4K DVD Player Software to Play 4K DVD Movies!
Posted by Kaylee Wood | Last update: August 02, 2019
Two ways to play 4K DVD movies: You can directly download a free 4K DVD player software in your Mac or (Windows 10) PC here, which plays 4K DVD movies videos directly; or you may alter to the 4K DVD players machine from $109.99 in Best Buy averagely, likewisely here's the review of 4K DVD player specs. Read the comparison before you make up your mind, this helps figure out what 4K DVD player you really need.
Which is the Best 4K DVD Player Software in Market?
4K DVD player means far more than pushing pixels: It configures at least wider color gamut and higher dynamic range to fully bolster UHD 4K DVD movies. A candidate is recommended here - 5KPlayer - to render awesome 4K DVD playback performance, and how sweet, it's free.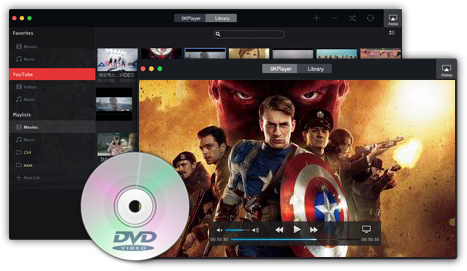 Method One: Play 4K DVD Movies with Best Free 4K DVD Player Software
Why turn down a free 4K DVD player that cost you no extra?
Only a few steps helps you install it on you Mac/PC. 5KPlayer maximizes the utility of your smart device by boosting rich codec support for new 4K 5K DVD discs, and at the same time adding extra bonus of AirPlay DVD to your stunning Apple TV without being tethered to any USB cables at all.
Most Blue-ray 4K DVD players won't play the new 4K 5K DVD discs, but this DVD player can.
It responses to the 4K DVD codec incompatibility by simply upgrading and supplying another H.265 codec support, which, if a Samsung 4K DVD player is in use, will ask you to pay for another 4K 5K DVD player anew.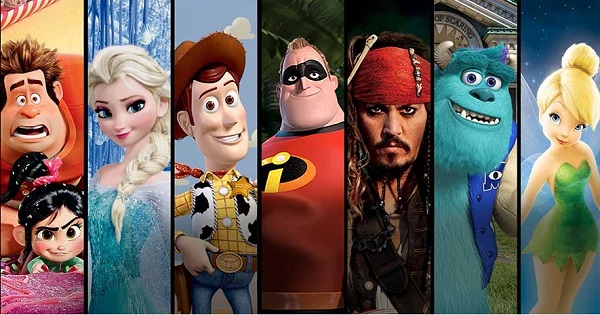 Let alone its awesome function to play region-free DVD, DRM protected DVD playback on the newest Windows 10 PC is supplied, where a native DVD support is just absent.
Rip the 4K DVD to Backup DVD HD Movies.
If video quality is your serious concern, 4K DVD discs are way far superior than the online 4K video streams. In case your little kids might scratch the discs, DVD ripper for Mac and Windows are recommended here to copy DVD videos to iPhone/iPad. Try it on and you'll feel like DVDs can be portable and lightweight!
This self-integrated best free DVD player software focuses on HD 4K 5K DVD playback on computer with DVD drives, and also plays DVD iPad, Surface Pro 3 and devices alike without drives, bypassing the Mac/PC platform limits in real terms. What this best free DVD playing software features is that, it not only plays DVD movies, but also supports free video downloading from famous online video websites. Your media rig will expand by leaps and bounds in a very short period of time, 5KPlayer can download and play 4K/5K/1080P HD videos superfast and ultra clear.
Related Articles
Top 4 Streaming Devices with DVD PlayerUse the streaming device with DVD player to play DVD/Blu-ray disc and enjoy access on Netflix, Hulu, Amazon Fire TV, etc.
7 Best Free DVD Player for Windows 10How to play DVDs free in Windows 10? Here, we list top 7 best free DVD player Windows 10 so that you don't need to pay for the $15 Microsoft DVD player app for Windows 10.
Best DVD Player Software Windows 7 Free DownloadThe best free DVD player software for Windows 7 32 bit and 64 bit is introduced here to help you solve all kinds of 'DVD Wont Play' problems of the default Windows Media Player and Window Media Center, and play any DVD (4k blu-ray disc included) on your Windows 7 at will.
Home | About | Contact Us | News | Privacy Policy | Agreement | Site Map
Copyright © 2023 Digiarty Software, Inc. All Rights Reserved.
5KPlayer & DearMob are brands of Digiarty Software, Inc. All other products or name brands are trademarks of their respective holders. All logos, trademarks and images relating to other companies that may be contained wherein are applied in the Internet that are not used for commercial use. Digiarty's software is not developed by or affiliated with such companies.