Top 5 Free 4K Video Player - Best Way to Play 4K UHD Videos
Posted by Kaylee Wood | Last update: April 14, 2021 | 3 Min Read
By playing 4K Ultra HD (UHD) videos via 4K video player, we can see close-ups and minutiae, since the definition of 4K videos is far beyond what a human eye can tell, based on the resolving ability of the human eye (with 20/20 vision). But it is not that easy to free play 4K UHD videos on both Windows and Mac computer, since an ordinary video player has a poor ability to handle such super high definitions, at least for now. Therefore, you need the help of a powerful and professional 4K video player to play 4K UHD videos smoothly on Windows 10 and Mac. Here compiles top 5 4K video players, and each one has its own advantages and disadvantages for sure. Just choose the one you like most.
4K Videos are Widely Supported, but 4K Video Playback Problems are Common:
4K video is now a trend being supported by more and more devices. A Mac computer running OS X 10.9.3 or later is in compatibility with 4K videos, and some Windows 10 computers are also capable of playing 4K videos. However, it is hard to reach the truly original resolution 3840x2160 on the display and show details at 100% without a real 4K video player. Even worse, 4K video playback problems emerge on an endless stream and typical ones include 4K videos not playing, 4K 60fps videos lagging, 4K video stuttering, 4K choppy issues, player crashes during 4K UHD videos playback, can't play YouTube 4K videos and can't play GoPro 4K videos. But you should be clear, in the most likelihood, that it is not the problem of your Mac or PC, but of the default media player. That's why you need a professional 4K media player, that's why this page exists.
A Qualified 4K Video Player Should Has the Following Strengths:
Supports Hardware acceleration to boost high-res video decoding by utilizing the GPU acceleration from NVIDIA®, INTEL®, DXVA 2.0 and AMD.
Compatible with any video/audio codec for 4K videos including the HEVC, AVC and new AV1.
Helpful to realize playing 4K 2160p videos across different screens, making it easier to watch 4K contents on big-screen TV like Apple TV, LG/Samsung/Sony TV to experience indoor theater effect.
Has HEVC decoder which supports the Main 10 profile at 4K.
Play 4K 360-degree video, supporting both 180-degree side-by-side and top-to-bottom modes.
So, based on the fact, we have chosen 5 free 4K media players that satisfy the above requirements and thus you can have a wide choices to choose the best and ideal player to help play your 4K high resolution videos much easily.
Top 5 Free 4K Video Player Reviews
No.1 5KPlayer – Popular 4K Video Player for Multiple Formats 4K UHD Media
5KPlayer is just what you need for 4K 2160p media playing as it is tailor-made to ultra HD definition videos playback with super high quality. Unlike other players that may take playing 4K UHD videos as a supplementary or niche function, 5KPlayer focuses on it. In other words, the 4K (HEVC/AVC) support is the priority and major selling point of 5KPlayer. As a professional and top-trending 4K media player software for Windows 10 and Mac, 5KPlayer plays any UHD videos without blemish. Keeping updated with times, it has discarded the drawback of only playing videos or music in regular way that traditional players use.
Supported 4K videos: YouTube 4K videos, GoPro 4K videos, iPhone 4K viddeos, 4K movies, etc. in MP4 MKV etc., 4K DVDs, 4K 360-degree videos, 4K HDR, 4K HEVC, 4K H.264 videos and more.
More features: Besides 4K 4096x2160 or 3840x2160 videos, it also supports other video resolutions including H.264 8K, 6K, 5K, 1080p, 720p, 480p, etc. The embedded download feature of 5KPlayer allows you to download 4K videos from 300+ famous and marginal video websites. And you can also use its DLNA function to stream 4K videos from computer to smart TV wirelessly to enjoy everything in a bigger manner.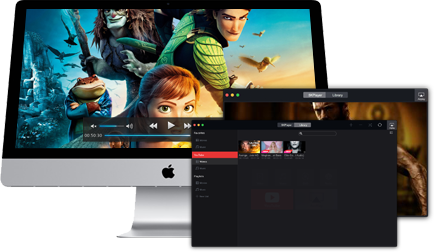 No.2 VLC – Open-source Media Player with 4K Video Playback Ability
VLC Media Player started supporting 4K video playback up to 60fps in its version 2.1, however, VLC H.265 HEVC 4K playback fail or errors never ends even the VLC 3.0 Vetinari has added Hardware acceleration support to help decoding HD and UHD videos much more smoothly. As is well known to all, nothing is perfect. Though blemishes exist, this 4K video player is still a very good choice to get 4K and even 8K playback.
More features: Shining as the most downloaded media player worldwide, VLC also has many other features for you to try. You can use it to play discs, webcam, IPTV streaming and cast media files to TV. You can also use it to play 360-degree videos and download YouTube videos easily.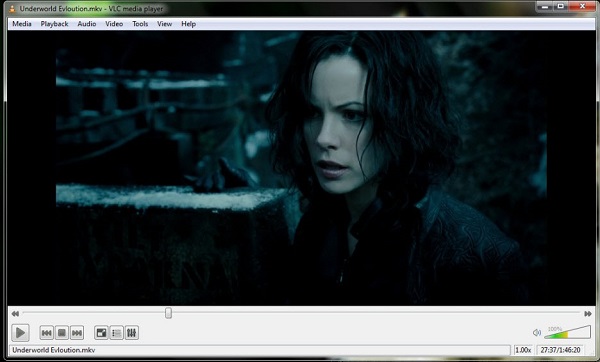 No. 3 PotPlayer – Most Comprehensive 4K Video Player for Advanced Users
PotPlayer is a treasure. If you use it to play media files for a few days only, you probably think it is a common media player with 4K video playing function. The truth is that there are many hidden features needed time to explore. For example, there are many advanced settings in PotPlayer that can help you to turn PotPlayer into an advanced media player. As for playing 4K UHD videos, its strong decoding ability helps a lot. Even you haven't turned on the Hardware acceleration mode, you can play 4K UHD videos only consuming very low CPU. Also, you can feel free to play your high definition videos without worrying changing the image and sound effects. High quality and smooth as silk.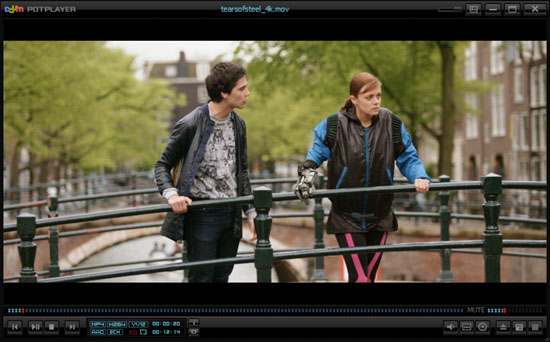 No. 4 KMPlayer 64X – Designed for Windows 64bit, Supporting Videos up to 8K
The new KMPlayer has been optimized for high-end Windows PCs to play videos up to 8K 60fps, let alone the 4K video. The performance of playback speed has been largely improved, so there are sledom choppy or stuttering playback errors. To be more specific, it is easy to use this 4K video player to decode HEVC (h.265), h.264, VP9 4K videos with the help of its hardware acceleration function, so as to reduce the CPU usage. Though it is especially designed for high-end PCs, you can also enjoy high quality movies even in low-end PC or multitasking environment. However, you should note that the minimum system requirements are Windows Vista 64-bit, Direct X 9 or later, and 150Mb of installation space. It has the features that nearly all media players have, but it also has extra functions that you can't find on other media players like supporting Blu-ray image subtitles, playing Blu-ray discs, GIF capture and supporting languages in 42 countries.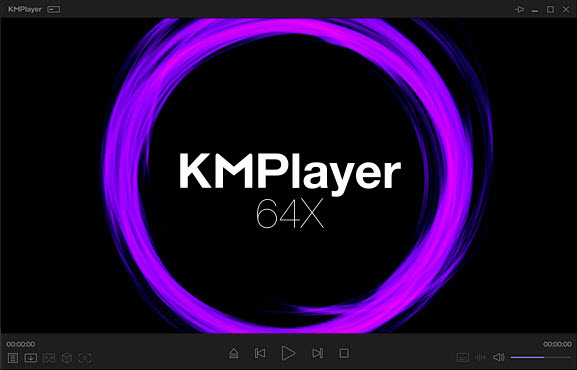 No. 5 DivX Player – Play DivX, AVI, MKV and HEVC Files up to 4K
DivX software has a free version and pro version. Now, more than 1.5 billion devices has licensed for DivX playback. If you don't have any requirements for AC3 surround sound, DTS audio effect or playing video from the cloud, the free version of DivX Player software is enough. You can use this type of 4K video player to play DivX, AVI, MKV and HEVC files in 4K on Windows and Mac (Catalina and Big Sur included). Also, the media server within DivX Player will let you cast videos, music and photos to any DLNA-compatible device in your home, like Xbox, Playstation, Samsung Galaxy line of products, or Chromecast.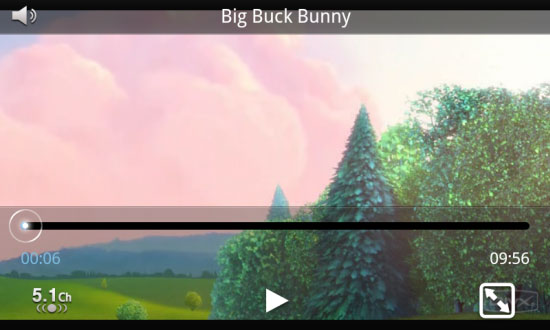 How to Play 4K Videos with Best Free 4K Video Player?
Here, we take 5KPlayer as an example. The free 4K video player full version – 5KPlayer is available to free download on the official site and other popular freeware download sites like Softonic, Cnet, Majorgeeks, etc. You can also safe download this robust 4K media player for your Mac and Windows (10) on this page.
Step 1: Free download 5KPlayer on your Mac or Windows 10. Install and open it. Click "5KPlayer" on the top, instead of "Library".
Step 2: Among the listed icons, choose the first one – "Video" and then open your local computer and add the source 4K file from your computer. This 4K video player accepts any video formats, resolution and definition even up to 8K. Then it just plays the video directly.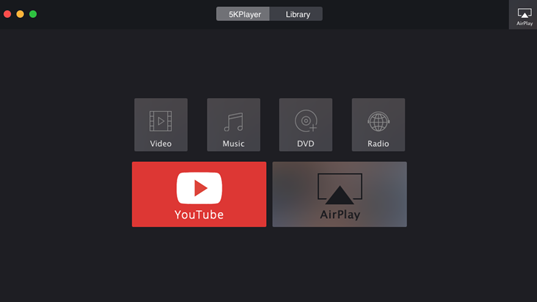 Step 3: You can pause/play, fast-forward, fast-backward, drag the progress bar, adjust volume and access AirPlay feature. Besides, you are allowed to choose audio track and subtitle track of the video on the top of the UI as you wish.
Step 4: This 4K video player software also enables you to view your Playlists in the "Library", from which you can choose to open directory, convert the 4K video and manage your media.
For example, you can add any songs and music to any categories or remove them from the playlists you want; you can sort out your Favorites or establish/add new (4K videos) playlist(s).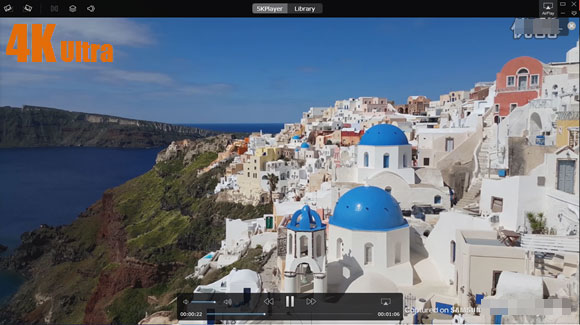 How to Play 4K Videos on 4K TVs?
5KPlayer offers DLNA function for you to stream 4K videos from computer to smart 4K TV wirelessly. Simply connect your TV and computer to the same WiFi network, and turn on DLNA function on both 5KPlayer and your TV. Then, you can play 4K videos on your computer, and your TV will instantly receive the sending contents.
Note: In addition to free playing 4K/5K HDR videos and 1080p/720p HD videos, 5KPlayer, the best free 4K video player for Windows 10/Mac impressively plays DVDs, while also supporting, AVI, MP4, WMV, FLV, MTS, MKV, etc videos and Flac MP3 AAC music formats as a free music player. Besides, it can free download 4K videos and songs from 300+ sites including YouTube, Vevo, Vimeo, DailyMotion and Facebook, and help free stream video audio to smart TV with built-in DLNA streaming feature. Try it, and you will love it.
External Sources:
Download or Play 4k Videos on Windows and Mac for free: Here is what TricksNow.com thinks of the best 4K media player should be like -combining 4K video download with 4K video playback all together.