Top 3 Apple TV DLNA APPs 2020
1. Plex DLNA APP for Apple TV 4th Gen
Plex DLNA APP for Apple TV 4th gen is just another useful solution if you'd like to make the Apple TV read whatever on your DLNA server Windows 10. In most of the cases we suggest you pay a visit to the plex.tv website to figure out a detailed guide, but the Plex Apple TV DLNA APP is only available for download at the app store on your Apple TV 4th gen. Here's how the APP will look like if you install and launch it on your Apple TV.
One more thing your need to keep yourself understood is that you also need a registered Plex account (which you may get while visiting the website before you get the Plex DLNA APP for Apple TV) and setting up your Windows computer into a DLNA server – or Mac computer to do so. 5KPlayer is one of such tools to take you to that end.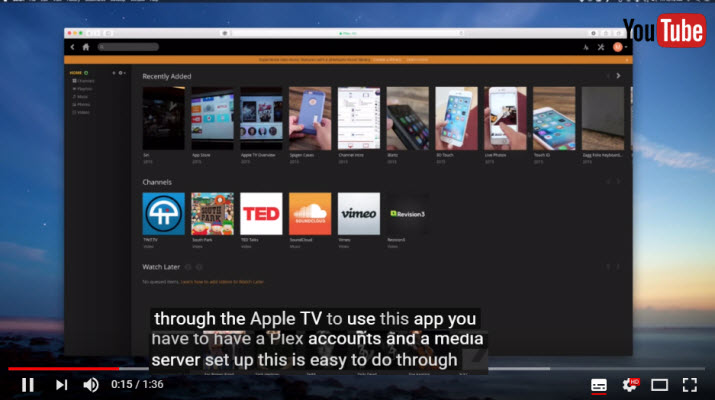 Local Cast Apple TV DLNA APP
Amongst all the Apple TV DLNA Apps out there in the market, Local Cast is the most widely-used and widely talked-about one. A further look at its official website shows that this APP has been delivered to Apple TV 4, Chromecast, Amazon Fire TV and Stick and pretty much all the mainstream TV set-top boxes or sticks, which is self-evident for Local Cast Apple TV DLNA APP's credit.
As is mentioned in the Apple TV 4 community:
"There are several apps in the ATV 4 app store that will work with DLNA! The one I'm using currently is called LocalCast, which streams beautifully from a WD MyBook Live Duo. There's also a Plex app in the app store, but without an actual Plex server running somewhere on your network, it appears to be useless." from bigjogn117 at discussions.apple.com
Even if you plan to go with LocalCast, video format may continue to be one of your major headache: Although there's often a list of supported video/audio codecs specifying what are actually going to play on Apple TV DLNA, say media files in a MKV, MP4 container & more. You may not want to take the trouble and check out what's inside the container of every file you're about to play with the Apple TV DLNA APP, which may lead to DLNA not working errors as the audio or video codec inside the container is not compatible with the TV for output. Fortunately, things are going to work out much easier if you stick to 5KPlayer to take the advantage and convert video to MP4 right inside the software.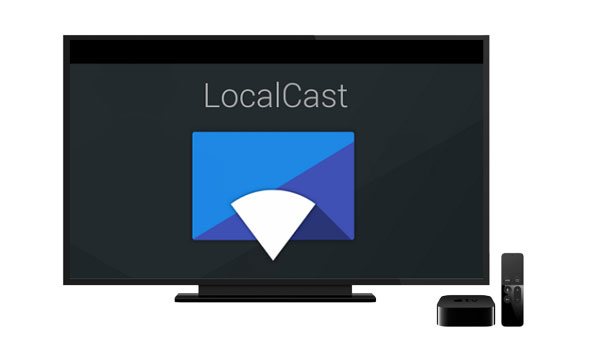 VLC Apple TV DLNA APP
The cross-platform video player has also managed to make itself available on Apple TV starting from 2016. Compared to the rest of the Apple TV DLNA method, this one works best as a client end software thanks to its extremely wide video format support. By installing the VLC Apple TV DLNA APP with Upnp protocol, it's utmost easy to view media files stored on your computer or Mac turned into a DLNA server with 5KPlayer – which, as the player end software, is simply the utmost fully-compatible DLNA server software that collects movies, TV shows in 1080p 720p MKV MP4.