Screen Mirroring iPad (iPad Pro 2) to Apple TV/Mac/PC Guide
Written by Kaylee Wood | Last update: October 10, 2020 | 5 Min Read
If you're like me, ready to have a bash at iPad screen mirroring but figure out it's no mean feat, this guide will walk you through every detail of the whole process of screen mirroring iPad (iPad Pro/Mini/Air supported). You may either start all from the beginning, or check through the steps to spot where it went wrong, and both will help you successfully mirror iPad: to Mac, Windows, Apple TV 4/3/2.
Before we start, first make sure you have everything ready for iPad (iPadOS) screen mirroring:
iPad Screen Mirroring to Mac/Windows Wanted Tool - 5KPlayer (Free)
Simply the best fit for the brand-new 7.9, 9.7, 10.5, and 12.9-inch iPad Pro 2 models, you need 5KPlayer to set up screen mirroring iPad or iPhone to perfection, either with Mac/Windows or Apple TV HDTV as the target. With this free AirPlay Sender, you can: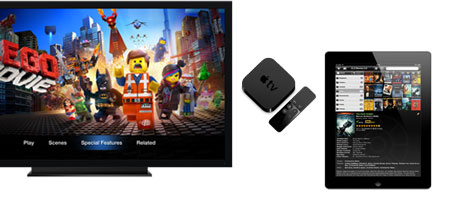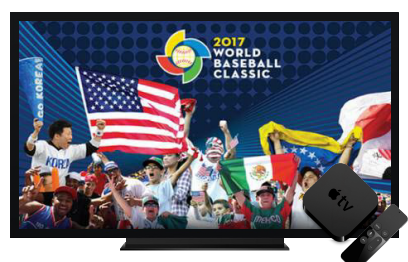 If you're thinking of mirroring iPad to Mac or PC, make sure you have the following items in place.
1. iPad Pro 2 (other supported models including all iPad Pro/Mini/Air, iPad 4 or newer)
2. Valid Wi-Fi connection.
3. Local media files or APPs (YouTube, Vimeo, Vevo, Netflix for iPad)
4. PC powered with Windows 10/8/7; or Mac with OS X Mountain Lion v10.8 or later (iMac, Mac mini, MacBook, MacBook Air/Pro, Mac Pro)
Now install 5KPlayer, the salient free iPad streaming tool for your Mac/Windows to add the final touch to screen mirroring iPad Pro 2. With the help of this iPad screen mirroring sender, you'll AirPlay iPad Pro 2 to Mac, easily watch 4K content on TV, mirror iPhone 7 screen as easy as pie.
Apple's intelligent set-top box - Apple TV is just another salient gadget that lets you release 200% the potential of your HDTV's display. Pay $129 for a 4th-gen Apple TV, and you'll be able to, not only connect iPad to TV, watch 2019 NBA playoffs on Apple TV, but also seek through a wide variety of Apple TV exclusive APPs.
How to Mirror iPad Pro 2 to Apple TV?
Step 1: Skip this step if you already have hooked up Apple's set-top box to your HDTV, yet if you haven't, follow this official instruction on Apple TV: https://support.apple.com/en-us/HT205358
Step 2: Update your tvOS to the latest version, and connect it to the same Wi-Fi as your iPad Pro does.
Step 3: Now enable AirPlay mirroring under the control center of an iPad to help it recognize Apple TV.
Step 4: Select a video to play from iPad to Apple TV, or beam the screen of a game APP on Apple TV.
Tips and Notes:
1. If the very Apple TV you attempt to connect to has a 4-digit onscreen code restricting AirPlay requests, find out the onscreen code and type it to the TV; You iPad will then be asked to give a passcode to access the TV, for once or for long, and you'll need to write down the code in case.
2. By default, you may not get a full-screen iPad screen mirroring as the target display leverages the aspect ratio of its content sender by default, aka 4:3 on an iPad Pro 2, so a few adaptions need to be made to stretch the images to full screen.
To fix that, please visit on your TV: Settings > Audio & Video > Adjust for AirPlay overscan, which helps you watch iPad on TV with the best possible ratio.
AV Adapter + HDMI cord: Connect iPad to TV without Wi-Fi
To activate iPad Pro screen mirroring to TV without an AirPlay-enabled device, you'll need 2 types of cord to help. It's not difficult to see advantages of this method, as Internet connections almost have zero inpact on the mirroring quality. Meanwhile its defects stands apparent: Not only you'll stand through the tedious process of cable set-up, but also the iPad screen mirroring won't allow you the comfortableness of lying down on sofa & remotely control the Apple TV. So how to band together the new tablet with your smart TV before iPad screen mirroring?
Step 1: Equipments you'll need include a digital lightning AV adaptor & an HDMI cable, both are easy to obtain via Amazon or Apple Store: starting from $29.99 and $3.79 respectively on Amazon.
Step 2: Join one end of jack-plug of your AV adaptor to iPad Pro while keep it charging (optional).
Step 3: Plug the HDMI cable, one end to the adaptor, while another to the backside slot on your HDTV.
Step 4: Use the TV remote to change signal source of your TV into "HDMI input", instantly you'll see the iPad screen mirrored to the bigger display.
Home | About | Contact Us | News | Privacy Policy | Agreement | Site Map
Copyright © 2023 Digiarty Software, Inc. All Rights Reserved.
5KPlayer & DearMob are brands of Digiarty Software, Inc. Any third party product names and trademarks used in this website are property of their respective owners. All the related logos and images, including but not limited to Apple's AirPlay®, Apple TV®, iPhone®, iPod®, iPad®, iTunes® and Mac® are registered trademarks of their own. Digiarty is not owned by or affiliated with Apple Inc. and any of those companies.