QuickTime for Windows 10 Download & Install Guide
Solution 1. Install the Older Version of QuickTime: v7.7.6
If you want to install the latest QuickTime v7.7.9 for Windows 10, you will see an alert message showing "QuickTime 7 requires that your computer is running Windows Vista or Windows 7". Under the circumstance, you can try QuickTime 7.6 for Windows 10 instead.
Solution 2. Install the latest QuickTime v7.7.9 for Windows 10

Download the latest QuickTimeInstaller.exe from the official QuickTime for Windows 10 page, or google it to download. (The QuickTimeInstaller.exe will be saved in your frequently-used folder like C:\QT, you can also create a specific for preference.)

Open the folder, right-click the QuickTimeInstaller.exe and choose "Extract here". If you can't extract the installation file, you can download and install WinRAR or 7Zip to have a try.

Now, you should have a folder that looks something like this, under C:\QT or whichever folder you create.


Install the easy prerequisites:
*Double-click the AppleSoftsUpdate.msi file and click "OK", "I accept" etc. until the install finishes.
*Do the same with ApplicationSupport.msi.
*Just ignore the file called QuickTimeInstallerAdmin.exe as we won't need it.

Right-click the QuickTime.msi file inside the folder you extracted the QuickTimeInstaller.exe file to earlier.
a. Select "Troubleshoot compatibility"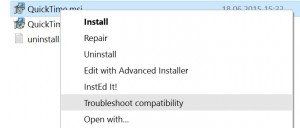 b. Wait for the wizard to scan the QuickTime.msi file for possible culprits (which we already know to be the Windows version check).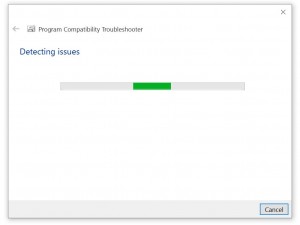 c. It should say that it has applied a "Skip Version Check" workaround to enable the QuickTime.msi installer to run.
d. Click "Test the program" and run the installation. Then click "Next" and finish the installation.
e. If it worked without error, you're now done! If not, or if all else fails, continue to refer to point 6 to point 10.

Download this TRANSFORM file and extract it to the same folder. We will use this file to temporarily remove the OS checks preventing the installation.

Click the Windows icon or Search icon and search CMD. Right-click the Command Prompt shortcut/icon and choose Run as administrator.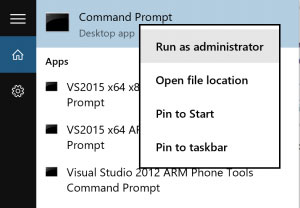 Type the following command and hit ENTER:
msiexec /i QuickTime.msi /qn TRANSFORMS=FIX.mst ALLUSERS=1 /log C:\QT\install.log

Installation shouldn't take more than a couple of minutes.

Note: A log file called install.log will be created in the C:\QT folder, which should end with something along the lines of "Return code 0". If not, and QuickTime wasn't installed, you may look in this file for any possible error codes (opens fine in Notepad or WordPad). Alternatively, you will need to download and install the older version QuickTime v7.7.6.
[Notice: The soultion 2 for installing QuickTime for Windows 10 is based on Tommy Stephansen's post on TommyNation.]