Ways to Fix VLC No Sound No Audio Problem
1. Make sure that you are not muting VLC in the first place.
It's possible that you can accidentally mute sound during VLC playback.
Step 1: Open soundcard control panel or you can directly click volume mixer on the right bottom corner of your Windows PC monitor.
You will see a sound adjuster for each applications: system sound, web browser sound, media player sound.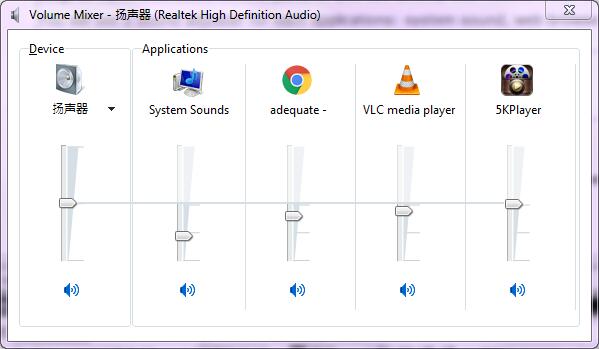 Step 2: Toggle up the volume bar under VLC during audio playback.
2. Make sure that your audio output is enabled and check your audio output module
Step 1 Tools > preferences
Step 2 Go to Audio and enable audio and browse down to Out Put section
Step 3 Under output module drop-down menu - click on Automatic, or you can select other modules to try if you hear some unpleasant audio problems. FYI, beside automatic option, DirectX and Win32 waveOut should also work in most cases.
Do remember to save the newly changed settings and restart VLC afterwards.
3. Make sure that you choose the right audio device and that your VLC app is shown in volume mixer
In my case, under Audio > Audio Device, when I chose realtek Digital output, there was no sound at all, and that VLC application is not in the Mixer menu. But when I switched to Default Audio Device or the latter speaker, audio was perfectly delivered.

This is because, for example, if you are using a connected headphone, it is usually the case that the headphone is connected to the speaker rather than digital output device. Digital Output is used when connecting to a digital audio receiver, like an A/V Home Theatre Receiver. It carries a digital audio signal that is decoded by the receiver and turned in to surround sound. Therefore, you should choose the right audio path for your sound output.
4. VLC no 5.1 Surround Sound
If you don't hear dialog, conversations playing 5.1 surround sound audio, do check your speaker set up from control panel: Audio -> Audio Device to select proper speaker settings during playback.
5. VLC no audio when attaching mobile phone to computer during playback
Remember that Windows can auto adjust the volume of different sounds when you are using your PC to place or receive telephone calls. Do remember to adjust this default feature of Windows via control panel > open sound > go to communications tab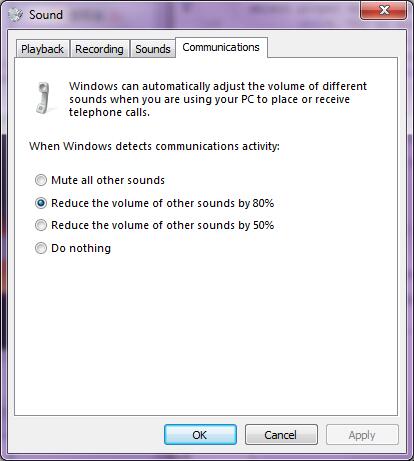 If you think none of the above ways can solve your problem of audio delay in VLC completely, you can consider to replace your VLC player with another much better media player.