Best Christmas Movies Top 10 List on YouTube [4K]
Hyped and searching for best Christmas movies on YouTube and elsewhere online? Planning to buy DVDs but still beating your brains out to pick the right one for your whole family? Here, apart from Elf, Bad Santa, The Nightmare Before Christmas, Christmas Carrol movie, The Polar Express and Home Alone by Macaulay Culkin, we provide a new top 10 Christmas movies list 2016 in 4K for your special Christmas movie night this year, featuring Charlie Kaufman, J.J Abrams and starring Will Smith, Leonardo DiCaprio, Tom Hardy, Gwendoline Christie, and Seth Rogen.
Watch Best 4K Christmas Movies of All Time with 5KPlayer
5KPlayer offers one-stop solution to free watching HD, 1080p, 4K Christmas movies 2016 in any format (WebM, MP4, DVD/Blu-ray, AVI, MOV, MKV...) on your big HDTV. By downloading Christmas movies with 5KPlayer, you can even enjoy Christmas films anytime offline without getting stuck in the heavy network traffic. Free download 5KPlayer now and give it a go.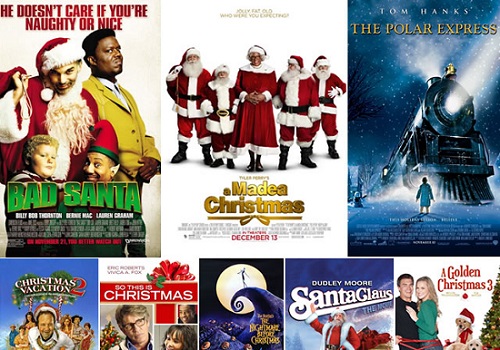 2016 Best Christmas Movies Download Free & Watch ->>
Best 4K Christmas Movies for Kids 2016
Children are always the pickiest ones in the family to cater to. So generally, to create a most unforgettable Christmas for them, we adults tend to bend over to their choices of Christmas movies. But now, you can leave that dilemma to us, since we can guarantee the kids Christmas movies listed here will definitely entertain you too.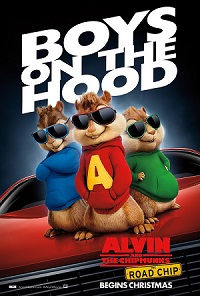 Alvin and the Chipmunks: The Road Chip
Not all animations are only for kids, like the Simpsons are actually for adults. Alvin and the Chipmunks, this seemingly kids Christmas movie, this time is about family and love, enlightening us about how to strike balance between love and family affections as you've got a bunch of brothers and friends to look after and care for, which is a practical issue that may trouble us at times in our real life.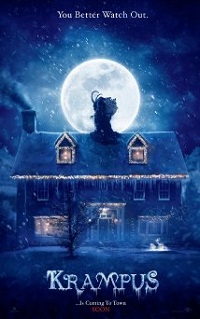 Best Christmas Movies for Kids NO.2: Krampus (Dec. 4th)
This black comedy horror Christmas movie is for those brave kids who want to experience a thrilling and scary exploration. Horror as this movie is, it advocates "holiday spirit" that everyone should get; otherwise, Christmas devil Krampus may come to you.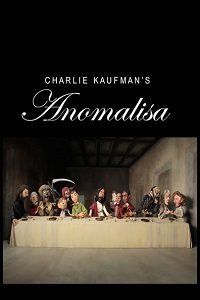 Best Christmas Movies for Kids NO.3: Anomalisa
If you haven't watched this stop motion animation in the movie festivals, we strongly recommend you watching it with your family in your Christmas movie night. This film is about love and how everything changes when you meet your love, presented in hilarious scenes. After all, love is the ultimate source of a united family which starts from the core two members. So cherish that always. And Charlie Kaufman interprets this notion with quirky and original ideas so that however high you and your kids' bars are set for Christmas movies, we believe Anomalisa will pass them altogether without doubt.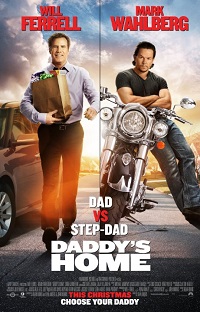 Best Christmas Movies for Kids NO.4: Daddy's Home (Dec. 25th)
Not every family can get a happy ending. Step fathers and step mothers are often what children will encounter in the end of a love story. Then, how to be a qualified father or step father and win children's love and how to accept and get along with your all too dedicating step parents? Daddy's Home will give you a clue. This is one of the best Christmas movie choices for those who truly wish for a family union.
5KPlayer, with its peerless rendering ability and 7 surround sound support, deals with videos of high definition up to 8K and plays any region free DVD and Blu-ray video with 100% quality reserved, which has made it a must-have for building a home theater. Also, blessed with fast downloading ability, 5KPlayer can help save and play kids Christmas films above and more from over 300 online Christmas movie sites in 4K UHD. Download it now for both your Mac and Windows!
Best Christmas Movie List for Adults 2016
Apart from watching TV series like Game of Thrones Season 5 and the forthcoming Sherlock Holmes, you may find the upcoming Christmas films below also quite appealing.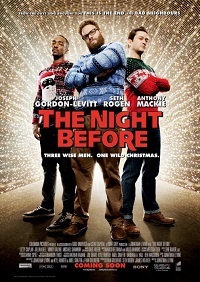 Top Comedy Movies for Christmas No. 1: The Night Before
Whether you are a Seth Rogen fan or not, this is definitely one of the best Christmas movies of this ilk you should see with Seth establishing a new high there. The three lifelong friends just reminded us of the truth that no matter we've got a family or not, friends should never be abandoned.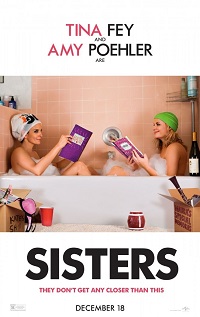 Top Comedy Movies for Christmas No. 2: Sisters (Dec. 18th)
Best Christmas comedy for single girls/sisters away from home gathering together, like for Carrie Bradshaw and Miranda Hobbes accompanying each other on Christmas Eve. This Christmas movie talks more than just sisterhood and sibling problems. It's about growing up together, understanding and always being there for each other. By watching Sisters, you will appreciate your girls' time together; you will even come to realize how the bonded friendship/sisterhood matters –they are just like family.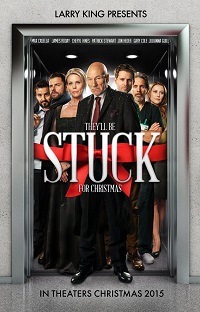 Top Comedy Movies for Christmas No. 3: Christmas Eve/ Stuck (Dec. 4th)
Trapped in the elevator overnight on Christmas Eve, it seems that you can only turn the acquaintances into a family and celebrate the festival. This is a great Christmas comedy that depicts a concept –the happiness of Christmas can go beyond a family. It is for all of us.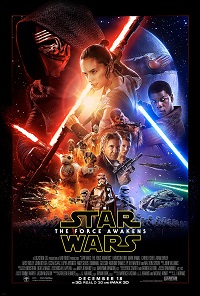 Best Si-Fi Movie for Christmas: Star Wars Episode VII -The Force Awakens
As Lucas film and Disney teamed up to present the first episode of new star wars trilogy with J.J Abraham being the director. Aren't you just excited to revive the classic "Force" and explore the universe with your family? You surely cannot miss this epic-making Si-Fi movie for Christmas this year!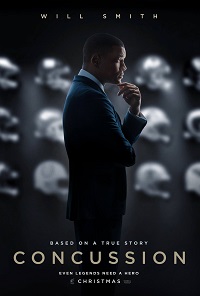 Best Biographical Sports Thriller for Christmas: Concussion (Dec. 25th)
This Christmas movie goes way more serious with good quality than others. And we need that. Our movie lovers do not want cinemas running Christmas flicks all about sheer happiness, but something profound and touching, something inspiring and heartening enough to set the fighting tone in the New Year. And Will Smith will give us a mental blow with his upright character against dirty deals behind the football game!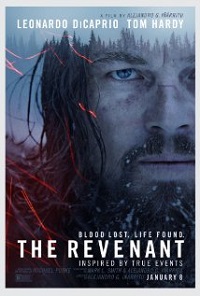 Best Biographical Western Thriller for Christmas: The Revenant (Dec. 25th)
Winter is coming, and how to survive the harsh weather? Hugh Glass in The Revenant will show you the power of will. Bear attack, friends' betrayal, severer living condition… these things may resemble the obstacles that we'll meet in our real lives, and we have to overcome them year after year. So, have you prepared and got the will and courage to insist on your way ahead in the coming new year? If not, gain some strength from this Christmas movie.
Tips on How to Watch 4K HD Christmas Movies at Home with Family?
1. Watch Christmas Movies Online
You can enjoy those upcoming 2016 Christmas movies via Netflix streaming, or through other streaming sites like HBO, Amazon, Hulu. And FYI, some old and classic Christmas films are back in Netflix.
2. You Can Free Download HD Christmas Movies from YouTube with 5KPlayer
Here we recommend you this versatile free Christmas movie player – 5KPlayer for free downloading HD Christmas movies and movie trailers provided on YouTube, onlinemovies.pro, IMDB, stupidvideos, Netflix, Amazon, HBO, etc, clean and 100% safe. You can even free download other 4K/8K UHD films for Christmas you like with its assistant.
Click to learn how to download HD videos/movies for Christmas with 5KPlayer.
3. Get Christmas Movies DVDs And Make Use of the Region Free DVD Player –5KPlayer
If the Christmas movies you want watching are not provided on the internet or are in poor quality online, you can buy Christmas films DVDs or get Blu-rays instead. To directly play the DVDs, you can make use of 5KPlayer with its DVD & Blu-ray video playback function on your Mac/PC. For watching them on big HDTV, you can AirPlay the Christmas movies right from your Windows 10/8/7 and Mac EI Captain/Yosemite.