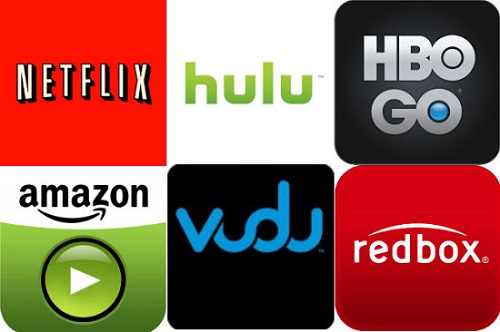 DearMob's 5KPlayer Renews to Stream 2015 New Apple TV Movies For Christmas Season
DearMob's 5KPlayer renews to stream 2015 Apple TV movies, collecting 4K UHD movies for Christmas to watch on Apple TV. This time a wide array of new video sharing websites like Veoh are supported by 5KPlayer for free. With the built-in movie streaming kernel, it turns a Windows PC or Mac as an Apple TV movie hub to send 4K HD movies to HDTV, boosting feature-rich entertainment including Apple TV free movies in the family gatherings.
5KPlayer as a free streaming media hub for Apple TV 4 has been dedicated to scaling up new movies available to watch. For users who prefer a movie-based evening in Christmas season, it turns a Mac or a Windows PC into a streaming hub of Apple TV movies for HDTV. A laptop installed with 5KPlayer can acquire resource from video sharing sites for free before streaming them to Apple TV 4 without quality loss. Given the fact that Christmas songs and movies at 4K, 5K or 8K resolutions got widespread on the Internet before they approached tvOS, this free hub bridges the movie content tank with Apple TV.
This time 5KPlayer's upgrade intends to prompt seamless streaming experience from computer to TV: Now both Windows PC and Mac users can rely on it to obtain more new Apple TV movies from a wide variety of websites, and AirPlay them from PC to Apple TV 4, or from Mac to Apple TV at a highest 8K standard. Meanwhile the Apple TV already opened APP submissions to third-party developers in October, according to TechTimes, expecting a new slew of Apple TV APPs to dish out a even better content-rich environment.
By channeling more Apple TV free movies for free, 5KPlayer pumps Apple TV 4 usability in this holiday season. Free movies on Apple TV don't quite scale, except for limited resources available on iTunes. Apple TV 4, as a Google Chromecast alternative, can rely on 5KPlayer to download online videos for free alongside the Netflix movie list, movies from iTunes, Hulu, HBO Go and other subscription-based video APPs. Now that there is the media hub to assist Apple TV 4 and other streaming devices in terms of HD streaming, the 4K HD viewing experience is expected to climb to a new stage.
For the upcoming Christmas, 5KPlayer tends to approach users with the new list of HD Apple TV movies to choose from, based on its long-standing experience with wireless streaming from Mac to Apple TV 4 or from PC. It still aims to generate better multimedia widgets spurred by major functions of Apple TV, Amazon Fire TV, and Google Chromecast. With this creative and simple Apple TV movies streaming solution, hopefully 5KPlayer can add spice to the 2015 holiday season.
About DearMob Inc.
DearMob, Inc. is a promising mobile software developing company with the ultimate goal of giving users full-featured mobile tools for free. It strives to create useful software compatible with different platforms such as Windows, Mac, iOS and Android. Its product lines currently involve in new-generation multimedia playing, music video streaming and downloading and multi-screen video playback, and will extend to the use extension of mobile apps, mobile antivirus solution, file manager and backup solution for iPhone, iPad and Android devices. For more information about the company, please visit: http://www.5kplayer.com