★ Major Lazer - Christmas Tree
Christmas Trees is a newly released Christmas song in 2018, unlike the old fashion Christmas songs or carols, this Christmas song is a little bit funk that brings you cheer and makes you wanna move your body left and right. This is an English song but Protoje's accent makes this song catchy and sounds exotic. Check this song and you will like it too.
★ Santa Tell Me - Ariana Grande
Personally, I like the genre of Santa Tell Me is the style that Ariana Grande should stick on, this Christmas song is lazy and warm which is exatcly what you should feel when you are having Christmas holiday. Ariana's sweet voice should be used to sing this kind of song, but those sexy ones which are not match her looks and voice.
Top 3 Classic Christmas Songs/Carols You Should Download
★ We Wish You a Merry Christmas
The author and composer of We Wish You a Merry Christmas cannot be traced however it is believed to date back to England in the 16th century. The lyrics of this typical Christmas song reflects the tradition of carolers being given Christmas treats for singing to wealthy members of the community- free download We Wish You a Merry Christmas to sing with your kin and kind!
Jingle Bells is one of the best-known and commonly sung Christmas songs in the world. This famous Christmas song was written by James Lord Pierpont for Thanks Giving at the first place. That's right! Pierpont wrote it for Children in his Sunday School but it was so popular and was repeated at Christmas ever since.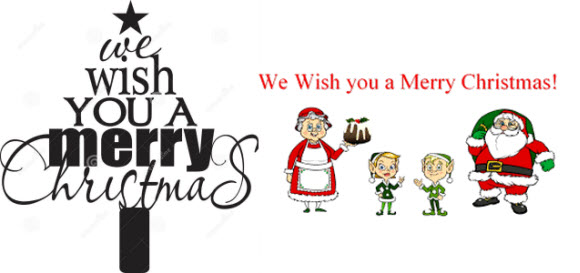 ★ Santa Claus Is Coming to Town
Santa Claus Is Coming to Town is also one of the most singing Christmas songs. It was written by John Frederick Coots and Haven Gillespie. This song is a traditional standard at Christmas time and has been covered by numerous recording artists including Justin Bieber in 2011. Listen to Santa Claus Is Coming to Town in different version and download this Christmas song of the kind you like the most.
Free Download Top Christmas Songs 2021 Playlist in MP3
The top Christmas songs above is surely not enough for you to make a playlist that goes on and on in your house. But whether you are a fan of lively Christmas songs, or prefer lonely Christmas songs or the Christmas songs for kids, you can easily find them online and download your favorite Christmas songs one by one to carry on the Christmas joy.
You are free to choose to download your favorite Christmas songs, carols and playlists with 5KPlayer to save them on your computer or mobile device and listen to them anywhere. 5KPlayer is a free and powerful Christmas songs downloader that downloads thousands of Christmas songs in MP3 FLAC and Christmas videos in MP4 1080p from 300+ sites including Dailymotion, Soundcloud, Facebook, etc. As its name suggested, this Christmas songs downloader is also a professional video music player which not only plays Christmas songs with high quality, but also plays the memorable Christmas videos you made with your family in this thrilling holiday.