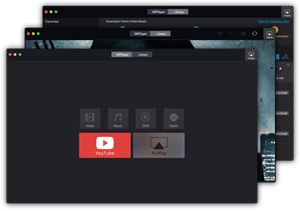 4th of July Celebration: 5KPlayer Invites People to Shoot and Play 4K Firework Video
5KPlayer, a terrific 4K video player of DearMob, Inc. has recently updated to version 4.0. This UHD-determined multimedia player is able to play 4K firework videos which shoot with iPhone 6S or UHD camera on 4th of July weekend seamlessly.
For 4K 8K firework videos downloads, playback, and AirPlay guide, please visit:
https://www.5kplayer.com/video-music-player/play-4k-8k-videos-guide.htm
The big firework is happening in the Bay Area this 4th of July weekend, colorful explosions will surround the audiences as they stand on the top of a World War II ship named SS. Thousands of 4K firework videos will be made and played. The free 4K video player – 5KPlayer is fully compatible with 4K firework videos shot with any devices including iPhone 6S and plays 4K firework videos stored in any video formats: MOV, MKV, MP4, etc. And with extremely intelligent 4K video detecting ability and enhanced 4K rendering, 5KPlayer is able to detect 4K firework video swiftly and reduce the graphic 4K video loading time greatly to achieve ultra HD firework video visual enjoyment.
As a professional 4K UHD player, 5KPlayer has got a really good reputation among both Windows and Mac users. With solid 4K firework video playback ability, this free 4K video player is open to play and AirPlay all 4K firework videos and other beautiful videos made on the 4th of July weekend. Besides playing 4K firework videos, 5KPlayer can also download 4K firework videos from internet and supports cross screen 4K firework video enjoyment, aka, stream 4K content from Mac/PC to Apple TV.
5KPlayer Version 4.0 Handles 4K Firework Video with Ease:
1. Straightforward user interface makes 4K firework video playback easier.
2. Subtitle adding and soundtrack switching both available.
3. Support 4K video rotate to adjust the playback window according to the 4K display and user's preference.
The most economical way to watch 4K firework videos for everyone: Free download 5KPlayer version 4.0 for both Mac and Windows at https://www.5kplayer.com
About DearMob Inc.
DearMob, Inc. is a vigorous software company which develops innovative video software. In pursuing the ultimate goal of providing users with omnipotent mobile tools, it never loosens the effort to research and develop practical applications compatible with the mainstream platforms like Windows, Mac, iOS and Android. In 2016, DearMob, Inc is ready to enable dynamic growth in the fast-growing mobile software market by delivering more convenience and entertaining helper to iOS and Android users. For more information about the company, please visit: https://www.5kplayer.com