Into the QuarterFinal of UEFA Champions League Live Stream 2015/16
As the quarterfinal of UEFA is about to kick off on April 5, let's take a look at the general situation of UEFA Champions League draws and round up some possible best views of these fierce fights. At that time, free UEFA Champions League live streams will be provided on UEFA Livescore channel.
Barcelona VS Atlético Mardrid – the Battle Between Two Fatigue Giants

With the quarter final schedule revealed, we can see clearly that the fixtures in April are particularly gruelling for Barcelona. It seems that it is always Barcelona who has to face the toughest arrangements like last year. Needless to say that Atlético is the strongest rival in UEFA quarter final, after the La Liga facing Real Mardrid on Tuesday April 2nd, Barcelona will have to meet Atlético in 72 hours. That is to say, within 15 days from April 2rd to April 18th, Barcelona is going to compete with Real Mardrid, Real Sociedad, Valencia Club respectively, and get involved in two battles with Atlético in UEFA, which can be extremely exhausting and physically consuming. Likewise, though Atlético players get comparatively more time to restore strength and make adjustments than Barça, it also has to face 5 games within 18 days. If Atlético keeps winning all 3 games in national derby and Barcelona loses at least one game to Villarreal, Sociedad or Valencia, it is very likely that Atlético will narrow the cumulative score gap (8) with Barcelona to 1. However, psychologically speaking, Barça gets absolute predominance over Atlético, since it has already given Atlético a "hexakill" in La Liga.
How would Luis Enrique weigh and handle those battles? April is a decisive month for Barcelona – reigning three champions (National Derby/UEFA/Copa del Rey) or messing up all? Also, do you remember two years ago, Barça met Atlético in UEFA quarter final and was knocked down by Atlético who was famous for fighting an uphill battle?
Highlight: European sharpest trident (Messi, Neymar, suarez) fights with European solidest shield – the defense led by Oblak and Diego.
Man.City VS. Paris –Unpredictable Combat between Two Moneybags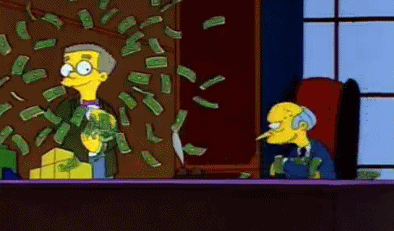 Man.City for the first time squeezed into the quarterfinal of UEFA Champions League and their fans are all over the moon. There are mainly two reasons that make this match - Man.City vs. Paris attractive. Paris and Man.City are like 21 century neo-nobilities fed on oil capitals. People just can't resist seeing a fight between these two mega-rich teams throwing money at each other, can they? Besides, in retrospect, over the years Man. City only encountered Paris once, which was on 08/09 UEFA Cup and ended in a 0-0 draw. Now the competences of the 2 brand new clubs are the closest in comparison with other matches, their battle is quite unpredictable.
Highlight: Every moment
Real Madrid vs. Wolfsburg – Real Madrid's Only Hope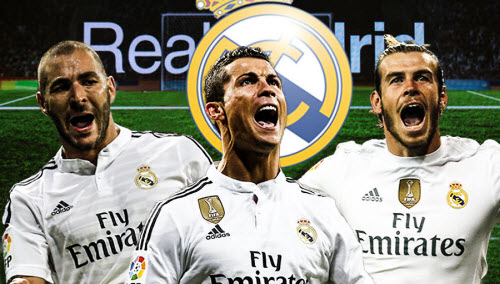 This time the legendary Real Madrid has to clutch to its lat life-saving straw – UEFA Champion League. Hopeless in La Liga, Real Madrid will spare no effort in competing for the Champion League Championship. Coincidentally, there were four times that Real Madrid focusing on winning the Champion League while seeing no chance in other campaigns and they succeeded: 1997-98, 1999-00, 2001-02, and 2013-14. Will they continue their legacy? The first-time quarter-finalist –Wolfsburg's appearance may end here.
Highlight: BBC sweep the Volkswagen Arena in the first leg.
FC Bayern Munich VS Benfica – Ideal Draw for Bayern & Hewing Out New Star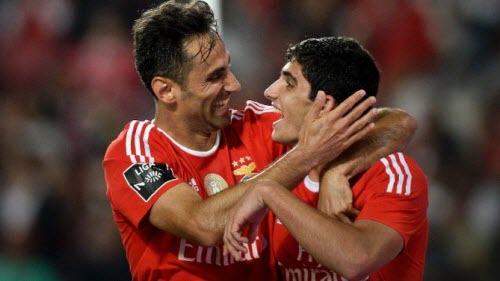 Where is Bayern vs. Man. City? UEFA fails to make that happen. Bayern, the top seed of Bundesliga with 81.5% wining rate, topping the Champions League group F, has eliminated Juventus – the front runner of Serie A this season and the runner-up of UEFA Champions League last season. And the following April, to Pep Guardiola's pleasure, they are going to meet Benfica – the shoo-in of Primeira Liga. Barring accidents, there won't be any suspense over the result and Bayern is very likely to reach at the semi final. Since viewing the history, Bayern hasn't lost even one game to Benfica – 6 matches: 4 wins with 2 draws. And in regard of the overall competence, Bayern is seemly better than Benfica. Thus, for this campaign, significant attention might be paid to Jonas Goncalves Oliveira the top scorer and Goncalo Guedes who is rumored as the Portugal's new Ronaldo, playing as a winger for Benfica. Can Jonas and Goncalo lead Benfica to the semifinal?
Highlight: Jonas and Goncalo's cooperation
UEFA Champions League 2016 Highlights of Previous Matches
▶Chelsea vs. PSG (1-2) All Goals & Highlights
▶Bayern Munich vs. Juventus (4-2) All Goals & Highlights
▶Barcelona vs. Arsenal (3-1) All Goals & Highlights
Unlike ESPN, fox sports, BT Sport Live streaming, or foxsoccer2go apps, 5KPlayer offers a way to free stream UEFA Champion League Live without subscription or registration. It extracts the live streams and beams the video to other devices via AirPlay. Similar to Olympic streaming and YouTube Live streaming, you can stream as much content you want not just fancy TV Sports Games, but all the other shows like Netflix shows, 3D movies with 5KPlayer! Get your own 5KPlayer now!