Watch NCAA March Madness 2017: iPhone, iPad, Android, TV, etc
As the sparkle of March Madness 2017 (NCAA Tournament) becomes a raging fire, we're sure that you want to join millions of people to watch the most exciting college basketball event of the year! Here's how you can watch March Madness 2017 HD 1080p 720p on any of your devices such as iPhone, iPad, Android, Mac/PC, Apple TV, etc.
Watch March Madness 2017 Live on TV with Cable
The easiest way to catch a total of 68 teams including to play basketball games is to watch them on a cable TV with NCAA Tournament subscription. Channels airing March Madness 2017 like ESPN, AMC, TNT, TBS, Food Network, Sling TV, and Roku TV will charge $20 per month with no contract. After paying, all subscribers can enjoy unlimited live streaming coverage throughout the entire men's basketball championship 2017 on TV.
Top 16 teams to attend March Madness 2017 include: 1. Villanova; 2. Villanova; 3. Baylor; 4. Gonzaga; 5. North Caroline; 6. Florida State; 7. Louisville; 8. Oregon; 9. Arizona; 10. Virginia; 11. Florida; 12. Kentucky; 13. Butler; 14. West Virginia; 15. Ucla; 16. Duke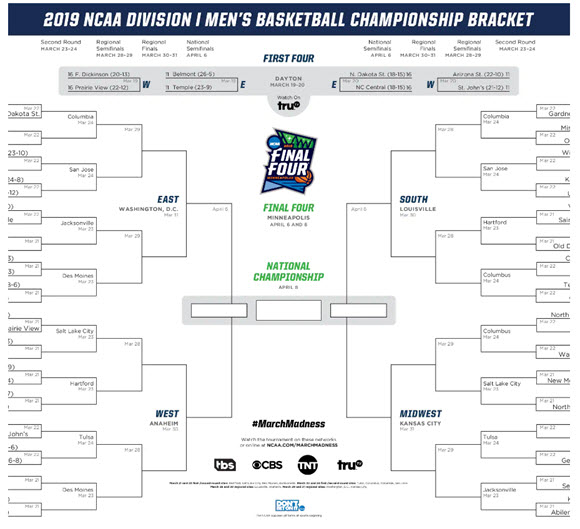 If you have no cable or don't want to pay for the college basketball games, you can also watch March Madness 2017 live videos on TV for free. All you need is Apple TV plus 5KPlayer which supports Airplay on both Mac and PC, allowing you to stream/Airplay free HD 1080p NCAA games from your Mac/PC to Apple TV. Here we offer detailed guides on how to watch or stream HD March Madness on TV for free.
Don't Pay for Cable Package! Try 5KPlayer to Stream March Madness
With 5KPlayer, you can free stream/Airplay March Madness all games HD 1080p 720p 3GP MP4 live from iPhone iPad to Mac/PC or Mac/PC to Apple TV, and never miss the fierce NCAA Final 4, National Championship, classic moments, top plays, highlights, etc. Just download it to watch and Airplay NCAA March Madness 2017 now!
Handy Guides on Free Watching 2017 March Madness HD on TV without Cable
Step 1: Free download 5KPlayer for your Mac/PC.
Step 2: Navigate to cbssports.com to find the NCAA Tournament HD videos you want to watch on TV.
Note : CBS games are free and require no subscription, but there will be only 21 March Madness games on cbssports.com and the remaining 46 will be covered by the other three Turner networks, i.e. TBS, TNT, and TruTV.
Step 3: Launch 5KPlayer and click Airplay on the up right corner of the main interface, and choose your Apple TV from the Airplay receiver list.
Step 4: Play the March Madness game on your Mac/PC. Then you will find the NCAA basketball tournament video displayed on your TV with original quality.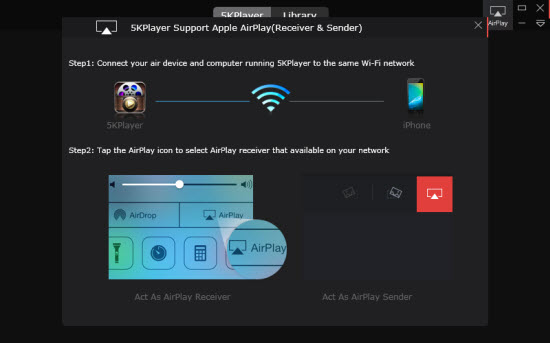 Watch NCAA Tournatment 2017 on iPhone, iPad, Android, PS, etc.
For those who have to go to work or school during March Madness, we'd like to show you how you can watch all NCAA basketball online on your iPhone, iPad, Samsung Galaxy S7, Surface Pro 4/3, Surface Book, Amazon Kindle/Kindle Fire, Sony PS 4/3, Xbox, or any other smart phones, tablets and gaming consoles.
To watch March Madness 2017 on your portable devices, you only need one appropriate app, for example CBS Sports, Turner Sports and the NCAA March Madness Live which are all available across 12 platforms including iOS, Android and Windows. Instead of the three, you can also use Sling TV which offers a free 7-day trial and access, to TNT, TBS, TruTV, in order to watch March Madness live stream on any iOS/Android devices.
Note: NCAA March Madness Live only allows you to watch up to 3 hours unless you authenticate with a cable provider.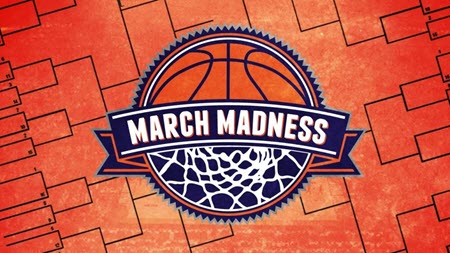 As mentioned above, not all March Madness games will be broadcasted on CBS. If you want to watch the entire NCAA Tournament live, you will need paid streaming services like PlayStation Vue. Vue supports all four of the channels airing March Madness this year, meaning you can stream all 68 NCAA games online. Pricing at $29.99 per month, it's now is only available on PlayStation 4/3, iPads, etc. So if you are willing to pay for the most exciting college basketball champion, Sony's PlayStation Vue is a decent option.
Watch 2017 NCAA March Madness Live Stream on Mac/PC
Watching NCAA March Madness 2017 on Mac or Windows PC is another feasible way. During the entire tournament, you can watch NCAA basketball games live or catch up with the championship later at anytime. Remember, games of NCAA Men's Basketball Championship 2017 will be available at the official NCAA March Madness website, CBSSports.com, ESPN, as well as BleacherReport.com. But the official site and ESPN allows for viewing only 3 hours of centents before asking for authentication. However, you can also resort to VPN servers to break down this limitation by switching servers every 3 hours. In addition, you can aslo use 5KPlayer to download the online March Madness games from authorized leagal sites, and enjoy the breathtaking basketball match regardless of time and place limitions. Get 5KPlayer for free now!
2017 March Madness/NCAA Tournament Schedule
To watch March Madness live stream, follow our NCAA Tournament schedule and mark your calendar!
Important: Don't pass up the most compelling Final Four on April 1 & 3 and the National Championship game on April 4.
| | | | | | | | | |
| --- | --- | --- | --- | --- | --- | --- | --- | --- |
| ROUND | First Four | First/Second | First/Second | Midwest Regional | West Regional | South Regional | East Regional | Final Four |
| Site | Dayton | Buffalo, Milwaukee, Orlando, Salt Lake City | Greenville, Indianapolis, Tulsa, Sacramento | Kansas City | San Jose | Memphis | New York | Phoenix |
| DATES | Mar. 14-15 | Mar. 16 & 18 | Mar. 17 & 19 | Mar. 23 & 25 | Mar. 23 & 25 | Mar. 24 & 26 | Mar. 24 & 26 | April 1 & 3 |
Home | About | Contact Us | News | Privacy Policy | Site Map
Copyright © 2017 DearMob, Inc. All Rights Reserved.
AirPlay®, iPod®, iPhone®, iPad®, iTunes® and Mac® are trademarks of Apple Inc., registered in the U.S. and other countries. DearMob's 5KPlayer is not developed by or affiliated with Apple Inc.