How to AirPlay iOS 13 iPhone 11/iPad to Mac/PC
iOS 13 AirPlay to Mac/PC:
Step 1: Download and launch the 5KPlayer accordingly on Mac/PC.
Note: To achieve iOS 13 AirPlay to Mac/PC, make sure to connect your iOS 13 devices – iPhone/iPad/iPod touch etc and your PC/Mac the same Wi-Fi network.
Step 2: Go to the Control Center on the display of your iOS 13 devices and find AirPlay.
Note: Click AirPlay to view a list of AirPlay receiver options. Select your Windows PC/Mac as AirPlay receiver.
You can "pin" the player on top of your other windows, and unlike some similar programs, it automatically adjusts the display window to the size of the movie.
Step 3: Choose the videos or music you want to play, then the iOS 13 will start AirPlay on your Windows/Mac..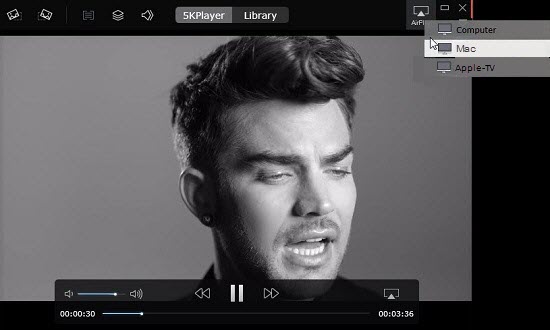 iOS 13 to Mac/PC AirPlay Mirroring:
Step 1: Download and open 5KPlayer on your Mac/PC first
Step 2: Connect your upgraded iPhone/iPad iOS 13 and Windows 10/8.1/8/7 or iMac/Macbook/Mac Air the same WIFI network;
Step 3: Swipe up from the bottom of the iOS 13 iPhone/iPada screen to visit the control center and click AirPlay. Select your target receiver;
Step 4: Enable Mirroring, and your iOS 13 iPhone/iPad pro screen will show up on the computer screen.
Note: You can record your iOS 13 iPhone/iPad screen by clicking the recording button below.
*Click the button again to stop recording and the recorded video file will be saved on your computer and categorized in the playlist for a tidy video-management.
Side note: Remember, iOS 13 AirPlay only supports video formats in MP4, MOV, M4V, make sure that you get an efficient converter to help with the format conversion.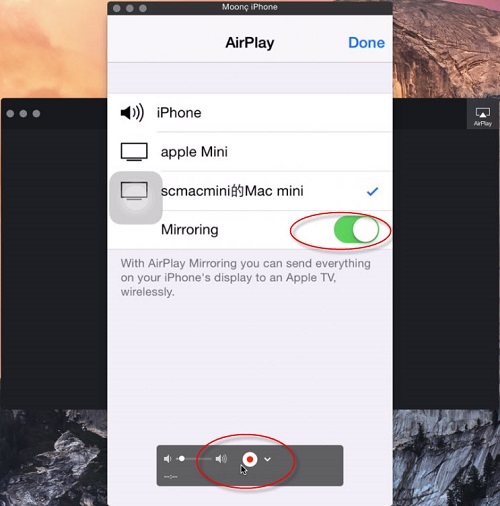 Note: Apart from 5KPlayer, Airserver and Reflector 2 are two other iOS 13 AirPlay APP alternatives that are compatible with iOS 13 AirPlay and YouTube streaming here that we also recommend. You can try them all to find the most suitable one.
iOS 13, a new OS to be explored, savored and improved, infuses new vibes into the little piece of art in our hand. Though Apple's creativity is dropping, at least they do try beating their brains out to make a step forward, and for that we shall cherish. 5KPlayer follows this spirit in a way that combines Apple AirPlay iOS 13, HD video music playback and downloads to present you a world of magic where 8K streaming and Netflix streaming are provided in combination.